She refused to answer and said that she will be more private from now on in hopes of protecting important people in her life.
The Barrettos are one of the most controversial families in the industry. 
Julia Barretto was finally launched as the newest talent of the Viva Artists Agency. The former Star Magic talent said that she consulted and asked for the blessing of Johnny Manahan and Mariole Alberto before jumping ship.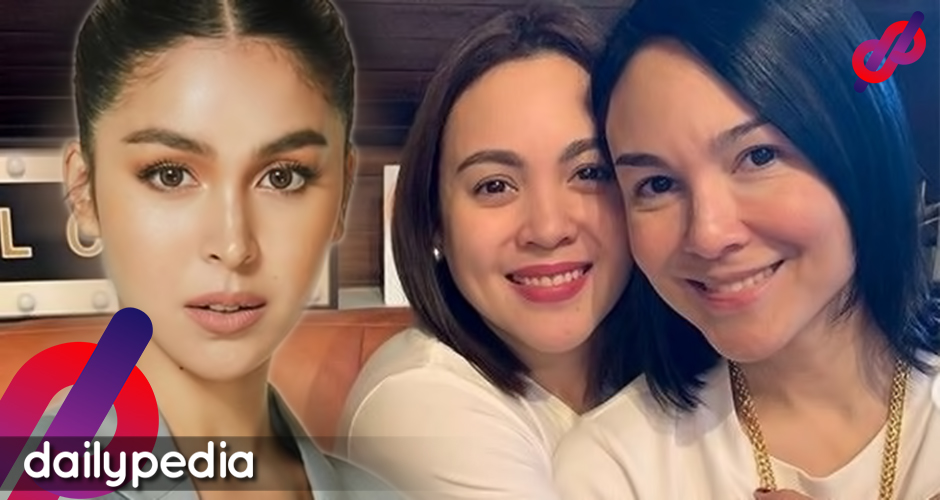 During an online press conference that was held on October 1, Barretto was asked about the changes in her career now that she's under different management. But she avoided some questions involving her family.
When asked about her aunts Gretchen and Claudine who are currently in a feud with her mom Marjorie, Julia politely avoided the question, explaining that she won't be discussing her private matters anymore.
"With all due respect, I don't discuss anymore my personal relationship with my family members, love life," she stated.
She added that she hopes to protect the people she loves the most.
"Mas pinuprotektahan ko na po and privacy ko ngayon."
The sisters' rift started way back in 2004 when Gretchen had a fight against Marjorie and her then-husband Dennis Padilla. Gretchen was also a no-show at Claudine's wedding to Raymart Santiago in 2006.
Three years later, Gretchen and Claudine supposed to work on a teleserye together, however, it was canceled and the latter signed with GMA-7. In 2010, it was also reported that Gretchen allegedly walked out of a press conference after she got compared to her sister.
In 2011, StarStudio Magazine published an interview with Claudine saying that the she had reconciled with Gretchen earlier that year after they unexpectedly met at their mother's place.
The sisters' feud got really messy in 2013 when Julia started her showbiz career. Gretchen and Marjorie initially teamed up against Julia's anonymous basher on Instagram. The two seemed to know the identity of the basher as they hinted that the person has been warning them all along.
A few days later, their mother wrote an open letter to Gretchen, calling her a liar for saying that Claudine was violent and was out to ruin Julia's career. The feud started to involve their other siblings who sided with different people.
Gretchen then backed Reymart's claims that Claudine has been hospitalized for drug use and she also testified against her sister in a legal battle with Raymart.
In 2014, Claudine and Inday, their mother, then filed a case against Gretchen.
Fast forward to 2019, Gretchen and Claudine were seen dining together. However, the former has put herself at odds with Marjorie's daughters when she sided with Dani's father and when she supported actress Bea Alonzo during the alleged cheating issue that involved Julia.