According to Johns Hopkins University (JHU), the Philippines is now among the top 20 countries with the most confirmed coronavirus cases in the world. The Southeast Asian country took over Pakistan's spot with 314,079 cases.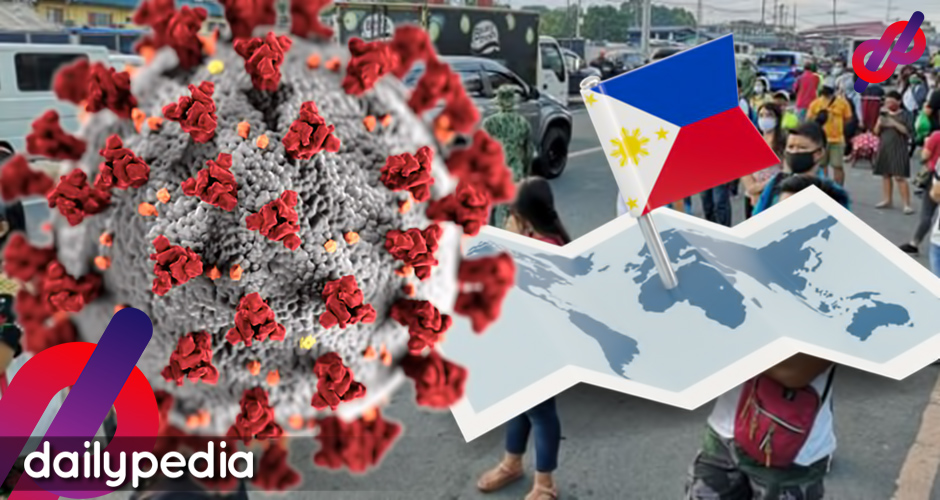 The Philippines might remain on the list for a while as Pakistan only logs in around 500 to 700 cases a day, according to ABS-CBN Data Analytics Head Edson Guido.
Guido stated that the Philippines' confirmed cases a day has improved since it has gone down to 2,500.
Thursday's cases consisted of 83% that was recorded in the last 2 weeks.
The areas with the most newly confirmed cases are the National Capital Region (NCR) with 930, Cavite with 238, Rizal with 128, Laguna with 123, and Negros Occidental with 103. There are currently 54,294 active cases, with 59 more succumbing to the disease.
The good news is that 771 new recoveries were reported by the Department of Health, shooting up the total to 254,223. Its official data also removed 30 duplicate cases.
After a "final validation", the health agency reclassified 17 recoveries into deaths.
It was reported that seven laboratories were late in submitting their data, and for some reason, the DOH refused to release the names of the patients.
The daily confirmed cases in the country have been decreasing relative to previous weeks since September 22. However, the DOH said that there are still areas in the country where cases are significantly surging.
According to the DOH, Negros Occidental and Batanes have seen more cases than usual recently.
By the end of October, the total number of COVID-19 cases in the country could possibly reach 80,000 to 410,000, as stated by the University of the Philippines OCTA Group.
The total number of COVID-19 deaths worldwide has recently surpassed a million.