If you have been monitoring the number of positive cases that the Department of Health (DOH) has been putting out lately, you're likely to be in a good mood.
The number of COVID-19 positive cases has seen a substantial drop.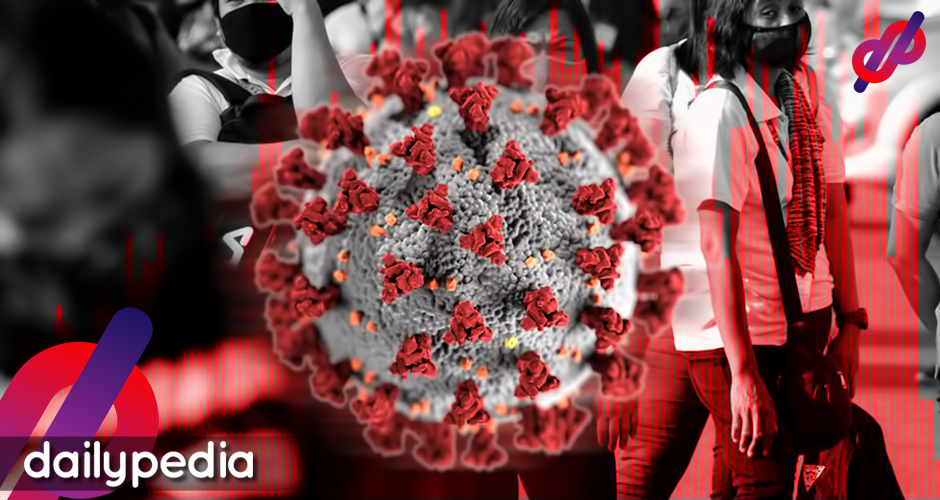 One data analyst, however, begs to differ.
Philippine Red Cross (tests per day):

August: 9,532
September: 9,412
October (1-15): 9,805
October (16-18): 1,917 ⬇️

From nearly 10k to 2k, that's quite a significant drop. https://t.co/a0GDCR23VD

— Edson (@EdsonCGuido) October 20, 2020
These are the numbers as seen from DOH's nationwide data drop, which can be seen at bit.ly/datadropph, and analyzed by Edson Guido, ABS-CBN's Data Analytics Team head.
His Twitter account is a treasure trove of information for anyone trying to find out interpretations of raw data that the DOH collects from its many COVID-19 testing laboratories.
While most of the data put out by the DOH is accurate, Guido noticed something that only people like him might have noticed: a drop not just in the number of cases, but in the number of tests from October 16 to 18.
The decline in the average daily tests in the last three days (as of latest data) was due to PRC's decision to stop its COVID-19 tests funded by PhilHealth with the outstanding balance of PhilHealth reaching P930 million.https://t.co/iOqN6qomeJ

— Edson (@EdsonCGuido) October 20, 2020
He cited PhilHealth's ballooning P930-million debt to the Philippine Red Cross (PRC), which has done a quarter of the country's nearly 4.4 million COVID-19 swab tests. That's a significant chunk of data—and tests—that could have given the Inter-Agency Task Force (IATF) a better handle of the country's current COVID-19 situation.
According to recent reports, PhilHealth already has the money to pay off at least half of its near-1-billion-peso debt to PRC, citing "procurement issues" as the reason why it hasn't paid off the debt.
President Rodrigo Duterte himself has promised Senator Richard Gordon that they will be able to pay off their debt to the PRC. Gordon also acts as PRC's chairman and has previously warned the government that the PRC will stop its subsidized COVID-19 tests if PhilHealth fails to uphold its end of the bargain.
Netizens have expressed their worries upon hearing the news that PRC had stopped conducting COVID-19 tests on October 16, diverting thousands of swab samples to other laboratories in Metro Manila.
So less cases is more of less tests than positivity rate?

Both are factors but number of tests plays a bigger role.

— 76ciology (@76ciology) October 20, 2020
Gordon has said on record that the state health insurer should be probed for nonpayment to Red Cross.
PhilHealth should be probed for nonpayment to Red Cross: Gordon https://t.co/wHKey3e7TA

— ABS-CBN News (@ABSCBNNews) October 18, 2020
Overseas Filipino workers (OFWs) look to be the first "casualties" of the PRC pull out, as it was the Red Cross who was given the task of testing samples obtained from OFWs.
.@coastguardph nagmamano-mano na sa pag fill-up ng mga form at labeling ng mga pinaglalagyan ng swab sample matapos ang pagtigil ng @philredcross sa libreng COVID-19 test para sa mga OFW | via RH29 @boy_gonzales #DZRHNationwide #COVID19Alert pic.twitter.com/24mb6iaF5G

— DZRH NEWS (@dzrhnews) October 16, 2020
The Philippine Coast Guard, which collects samples from OFWs, have had to resort to manually filling up data forms and labeling swab samples after PRC stopped its COVID-19 testing operations.