Social media star Ronnie Suan, better known as Boy Tapang, burst into tears following the termination of his YouTube channel Mukbang TV.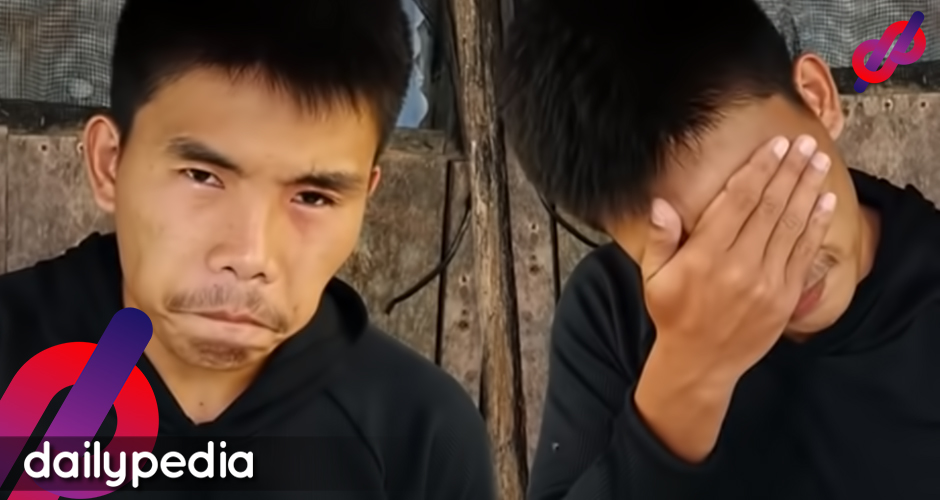 Ronnie is famous for his disgusting uploads wherein he eats various animals raw such as cockroaches, bats, frogs, and mice among others.
One time he ate dog and cat feces, arguably his most disgusting video to date.
But his "Asmr eating Banana worm" was a little too much as YouTube informed him that the video violated the Community Guidelines by disobeying the online video-sharing platform's graphic content policy.
He shared YouTube's last notifications to him before his channel got taken down.
There are several videos he uploaded of himself expressing tremendous sadness over his channel's demise.
https://www.facebook.com/109777304090651/videos/335211584229777/
People still find him funny even when he's crying. In one of his videos, he is seen drinking beer as he apologized to his fans for what happened.
He then uploaded another video on his new channel, Boy Tapang Vlogs.
It became clearer why it is so hard for him to get over the termination of his channel.
Ronnie accumulated P300,000 from making YouTube videos. He waited five months for his money, but unfortunately all is lost.
Ronnie was planning on using the money to renovate his family's house.
"Napakasakit talaga mga katapang, dahil yung pera nayon mga katapang binalak ko sana ipaayos sa bahay namin," he said in one of his latest video.
"Butas na butas na yung bahay namin. Dahil nasisilip na kami ng mga engkanto," he joked.
He also planned on buying a television set for his family so they wouldn't have to go to their neighbors for entertainment.
Ronnie then thanked his followers and his "bashers."
His new channel already has 29k followers.