We have seen celebrities take it upon themselves to kickstart change in the country. It looks like we might need to rely on them a second time.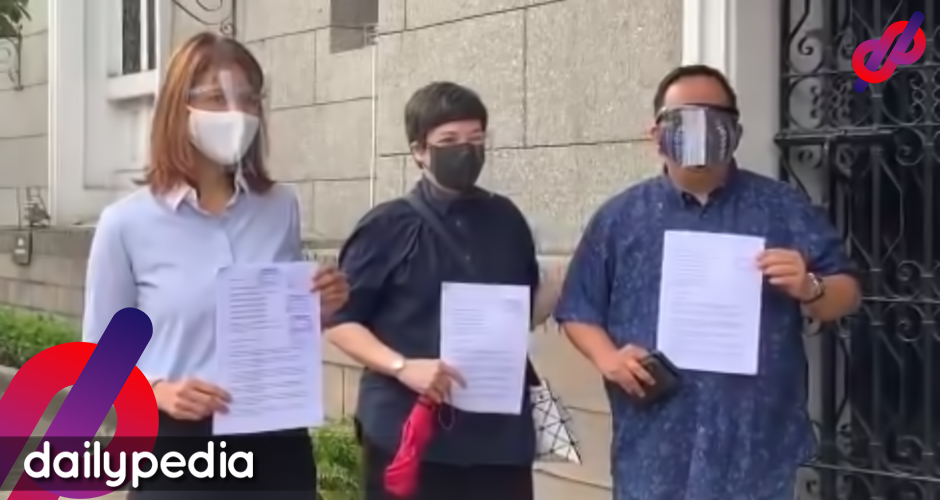 Led by Agot Isidro, several celebrities and a showbiz news writer have submitted an appeal letter to the Commission on Elections (COMELEC) to dismiss former Senator Ferdinand "Bongbong" Marcos, Jr.'s electoral protest against Vice President Leni Robredo.
Movie & TV actors/actresses led by Agot Isidro submits letter to Comelec urging poll body to back SC dismissal of poll protest lodged by Bongbong Marcos vs. VP Robredo since Marcos failed to gather substantial recovery of votes required under Rule 65 of SC rules | @llanescajourno pic.twitter.com/rNgwrEcIwG

— GMA News (@gmanews) October 28, 2020
In the two-page letter, Isidro, Pia Magalona, and showbiz columnist Noel Ferrer asked that Comelec commissioners include in its comment to the Supreme Court, which acts as the Presidential Electoral Tribunal (PET), to protect votes from three Mindanao provinces—Lanao Del Sur, Basilan, and Maguindanao.
This comes after the Supreme Court asked the Comelec to submit a comment on Marcos's attempt at nullifying votes coming from the three Mindanaoan provinces.
Isidro's letter, which was also signed by Bituin Escalante, Enchong Dee, Iza Calzado, Arman Ferrer, Carlos Aguilos, Kalila Aguilos, Maychelle Baay, Bayang Barrios Villegas, Reymund Domingo, Sweet Plantado-Tiongson, Jet Valle, and Adrienne Vergara, also asked the Comelec to tell the PET to enforce the 25% shading threshold used in the 2016 elections as well as adhere to Comelec Resolution No. 9720 and Rule 65 of the PET rules.
Comelec Resolution 9720 stipulates that "a Division [might] dismiss the protest, without further proceedings, if no reasonable recovery could be established from the pilot tested precincts."
Rule 65 of the PET rules, on the other hand, says the PET can dismiss the protest "when proper." It also states that the person filing the protest—in this case, Marcos—can be asked to name "test cases" for the PET to determine if his case will hold up.
These "test cases" or pilot precincts were the provinces of Camarines Sur, Iloilo, and Negros Occidental—all three of which Marcos failed to gain any ground on Robredo.
"With Rule 65 also stating the same, Marcos's election protest should have been dismissed a long time ago," Isidro and the celebrities said in their letter of appeal.
Isidro also released a statement via Ferrer's Facebook account.
In it, she says she did what she did because Marcos has "been using the protest for four years to let people know he won. He has been making fools of us for four years."
"I stand here today to encourage more people to speak out against the fake news that Marcos is peddling. There is no truth to him being cheated [in the 2016 Presidential Elections]. Marcos has played us for fools long enough. We will continue this fight," Isidro said in Filipino.
The PET previously asked the Comelec to issue a comment within 20 days on Marcos's third cause of action in his electoral protest—to nullify the elections held in the provinces of Lanao Del Sur, Basilan, and Maguindanao for ""due to alleged terrorism, intimidation, voter harassment, and pre-shading of ballots."
The PET likewise asked the Comelec as well as the Solicitor General whether the tribunal had access to such a power without the need to call for special elections and if having such a power will violate Comelec's mandate under the constitution.