Presidential spokesman Harry Roque was criticized on social media after justifying President Rodrigo Duterte's pardon for convicted murderer US Lance Corporal Joseph Scott Pemberton.
Pemberton was convicted for the 2014 murder of Jennifer Laude, and Roque served as legal counsel for the victim's family.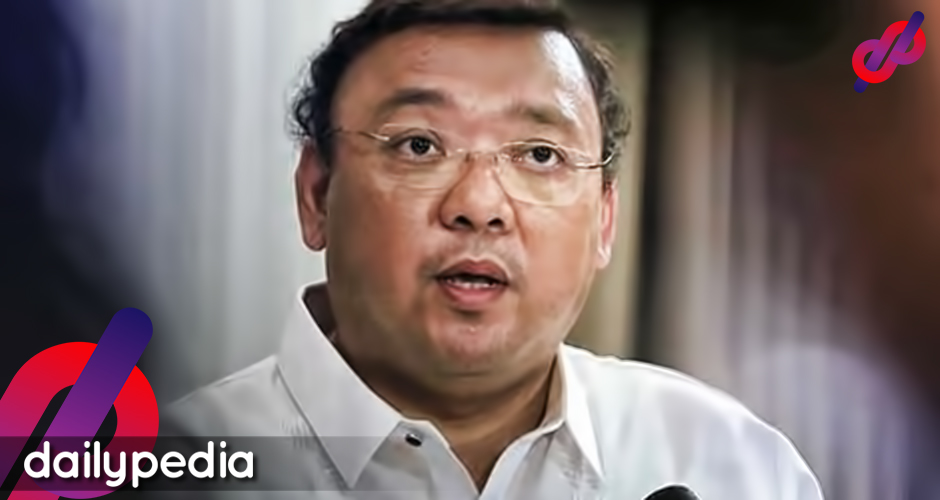 "Binura na po ng Presidente kung ano pa 'yung parusa na ipapataw kay Pemberton," Roque said.
"Hindi na po kinakailangan bigyan ng dahilan ng Presidente 'yan dahil 'yung pag-grant ng pardon at parole at iyan naman po ang ating sinasabi na hindi po 'yan katungkulan ng hudikatura kundi katungkulan ng ehekutibo,
"Puwede na po siyang umuwi dahil meron na po siyang pardon," he added.
Netizens were all over Roque.
ANG LUGAR NG LGBTQIA+ COMMUNITY AY ANG PAKIKIBAKA!

SUMALI AT TUMINDIG SA @Bahaghari_Natl ‼️‼️‼️#OUSTDUTERTE#JusticeForJenniferLaude

— 'man #JusticeForJenniferLaude (@luisemmanueI) September 7, 2020
I feel so sorry for everyone who became a victim and will be a victim of an unfair justice system. We deserve better than this. #JusticeForJenniferLaude https://t.co/4PLi2PEG4V

— DAWN CHANG (@thedawnchang) September 7, 2020
Roque was part of the Laude family's legal team. Today, without the slightest flinch, he announces that Duterte gave absolute pardon to Pemberton.

Grief and indignation with the Laude family. Grave enough to see Jennifer's killer get away; worse when your own lawyer betrays you. https://t.co/1k4nIi65W0

— Ash Presto 💜 (@sosyolohija) September 7, 2020
Not BL related!
But how can our government give pardon for the rape and murder he did? He tortured laude. I am really out of words rn because of anger, imagine how cruel our justice system works.

Roque, pano ka nakakatulog ng mahimbing sa gabi? Mahal mo pa ba pangulo mo?+++ pic.twitter.com/AL6vVR6quW

— 𝐒𝐘🍃 #𝐛𝐬𝐠 | 𝚘𝚏𝚏𝚐𝚞𝚗 𝙰𝚄📌 (@offguncanon) September 7, 2020
I studied the reportage of the Jennifer Laude case for my second thesis attempt and anytime Roque reminds us that he is no longer the admirable human rights lawyer he was before, I feel utterly sick to my gut

That aside, this case strikes a painful nerve in me for a reason:

— Roxy @ MOBAGE EVENTS HELL (@proxie_error) September 7, 2020
Roque's deafening silence in this atrocious presidential pardon for a killer (which can even be construed as acquiescence) confirms people's suspicions of him at the get to: that he only took on that Laude case to gain popularity and for visibility.

Nakakasuka ka, Harry! 🤮🤬

— #BatasHindiDahas #ResistTyranny (@claudiopoy) September 7, 2020
Tanginamo Roque. You said you support the LGBT community but you called Jennifer Laude her deadname. She's not Jeffrey Laude. She's Jennifer Laude. A Filipina murdered in cold blood. A client you used to wholeheartedly defend. Nasilaw ka sa position mo. Kilabutan ka naman puta ka

— Rocket commencing breakdown in 10… 9… (@HigherWentHigh) September 8, 2020
This is an excerpt from the autopsy report of jennifer laude, the transwoman killed by a US marine who was granted pardon by duterte bcos "he wasnt treated fairly" after SIX YEARS in prison. Roque represented laude. He knew the case. MANGINIG KA ROQUE!#JusticeForJenniferLaude pic.twitter.com/ZSFJoqyREs

— 𝐕𝐀𝐍 — (@tagaislah) September 7, 2020
Duterte said that Pemberton wasn't treated fairly, hence the pardon.
"'Pag walang record di mo malaman kung nabilang ba o hindi. Pag ka ganon hindi kasalanan ni Pemberton. He is not required to keep a record of his own and characterize his behavior while inside the prison," Duterte said.
"So sabi ko kay Justice Secretary [Menardo Guevarra], [Executive Secretary Salvador] Medialdea… 'Correct me if I'm wrong but ito ang tingin ko sa kaso. You have not treated Pemberton fairly. So i-release mo'
"Pardon. Ang pardon walang maka-question niyan. Kaligayahan ko na lang magpakulong ng mga buang, mga gago but it is time that you are called upon to be fair, be fair," Duterte added.
The Regional Trial Court in Olongapo City had ordered Pemberton's release last week, noting that Pemberton gained good conduct time allowance credits for his good behavior.
The Laude family's legal counsel will be appealing the court's ruling.
Before the president's decision, Roque said that pardoning Pemberton would be a "judicial overreach."
"As I've said, the death of Jennifer Laude is symbolic of the death of the Philippines' sovereignty. Saan kayo nakakita, ang krimen nangyari sa Pilipinas, ang biktima Pilipino, ni hindi natin nahawakan si Pemberton noong nililitis siya, at ngayon bagama't symbolically hawak natin sila ay nandoon pa rin iyong mga Amerikanong mga sundalo?" Roque said last September 3.
"Hindi po makatarungan iyan 'no. Pinatay po ni Pemberton si Laude na parang animal. Nilublob ang ulo sa inidoro hanggang malunod tapos binalian pa ng leeg. Hindi po tama na iyang karumal-dumal na krimen na iyan ay mapaparusahan lamang ng 5 taong pagkakakulong," he said in a previous interview with DZMM.
Also, before Duterte became president, Roque urged the public to not vote for him.
"Please, I want you to go out and not just vote against him but convince your neighbors and friends that because the right to life is the most important of them all, please do not vote for this murderer, this self-professed murderer."
But in 2018, he said that he speaks "for the President now. In this capacity, I have no personal opinions."
Roque is currently in isolation after one of his security personnel tested positive for the coronavirus.
"I am on a self-imposed quarantine because one of my security aides tested positive for COVID-19 last Saturday," Roque said in a statement.
"I myself got tested for COVID-19 last Saturday and it yielded a negative result," he added.