Dr. Edsel Salvaña, a clinical associate professor at the Philippine General Hospital and director of University of the Philippines Manila's Institute of Molecular Biology, said that there is no evidence that says reducing of physical distance increases the likelihood of transmitting the coronavirus, therefore reduced physical distancing should now be implemented, but gradually.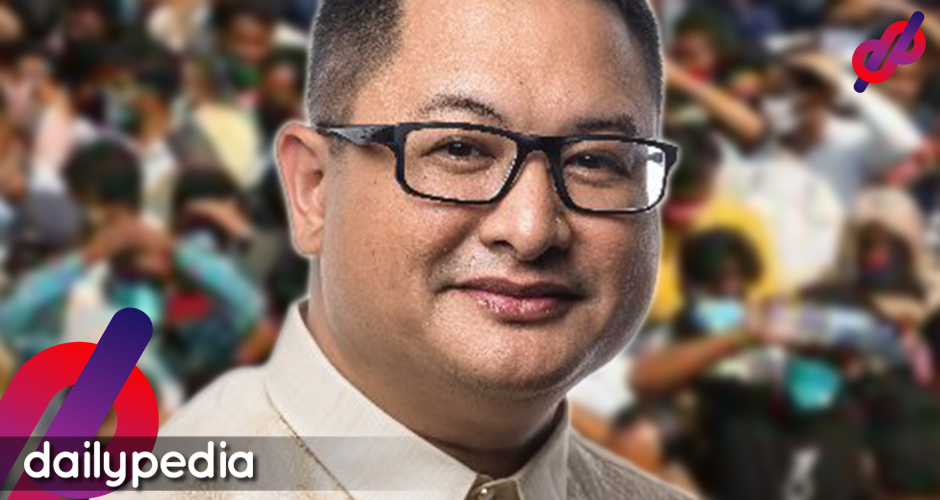 "Wala tayong ebidensya na okay lang i-less than one-meter natin. Di naman ibig sabihin na di talagang pwedeng gawin, yung problema lang kasi kailangan nating pag aralan," Salvaña said during an interview with DZMM Teleradyo
"Kailangan natin pag aralan. Huwag muna natin gawin ng malawakan. Kailangan po talaga unti unti lang rather than biglaan.
"Hindi naman po natin sinasabing hindi puwede. Pero dahil wala pa tayong magandang ebidensya, siguro dapat hindi po biglaan dahil baka magkaroon tayo ng problema talaga.
"Kung magkamali po tayo, marami talagang madidisgrasya," he added.
However, the World Health Organization recommends that people should be at least 1 meter away from each other to prevent spreading of the deadly disease.  The European Union on the other hand suggests 1.5 meters and the US Centers for Disease Control and Prevention says 2 meters.
The Department of Transportation recently announced that by September 28, social distancing in public transportation will be reduced to 0.5, and by October 12, it will only be at 0.3.
But netizens have not forgotten that Salvaña previously advised the public to either keep a distance of six feet or be six feet under.
Although an expert said that the Philippines has 'flattened the curve', cases are still rising and people are still dying.
Did the data on the transmission change in the past 4 months? pic.twitter.com/pt25hG5Gda

— I should be studying, stop tweeting (@TetsMakino) September 15, 2020
Netizens criticized the medical expert for his advice.
Dr. @EdselSalvana, any scientist who isn't desperately protecting the admin's memos would know that "gradually reducing social distancing" is absolutely NOT scientifically sound. Ano, nahihiya ang virus pag 1m then the next day lalo siyang nahiya so pwede nang 0.75m ang lapit? https://t.co/1PcDQPX4Sg

— Rey Valmores-Salinas (@rosereyde) September 14, 2020
Now why would an expert, like @EdselSalvana, even suggest doing exp trials of decreasing social distancing when there is already much scientific literature available and we currently cant afford to be relaxing precautionary measures? https://t.co/meaF8stEKy

— Allen (@allensaymada) September 14, 2020
https://twitter.com/wilmerangelo07/status/1305410047271264257?s=20
Doc, nakakabwisit ka na pramis. @EdselSalvana https://t.co/HHoisrBiyL

— Spammy (@spempemm) September 14, 2020
ladies and gentlemen @EdselSalvana the gold standard of bootlicking as an infectious disease expert https://t.co/vxiTW1nkaf

— Gilroy Velarde (@iamboyoy) September 14, 2020
https://twitter.com/josh_danac/status/1305346889722675200?s=20
Salvaña's credibility has been questioned many times in the past which ultimately garnered him the nickname of 'Science Mocha', a joke that derived from Deputy Executive Director of the Overseas Workers Welfare Administration (OWWA) Mocha Uson, whom people call the 'Queen of Fake News.'
Hey science Mocha @EdselSalvana didn't you say we were flattening the curve like 4 fucking months ago? https://t.co/u9FZvTufIY

— Chris Costello (@chris_costello) September 14, 2020
Doctor ka pero naniniwala ka sa gamot na hindi pa natetest at approved by FDA?! Follower ka ba ni Science Mocha Uson aka Edsel Salvana? https://t.co/SBz058SSHy

— Red One #RegisterAndVote (@pripri_gosakto) May 25, 2020
Edsel Salvana = science mocha

— nigel (@nigelrebel) June 1, 2020
https://twitter.com/ProDeoEtPatria7/status/1267828500410404865?s=20