Coleen Garcia recently gave birth to her and Billy Crawford's first baby—Amari. Being a first time mom, she was worried when she saw some rashes on her baby's face.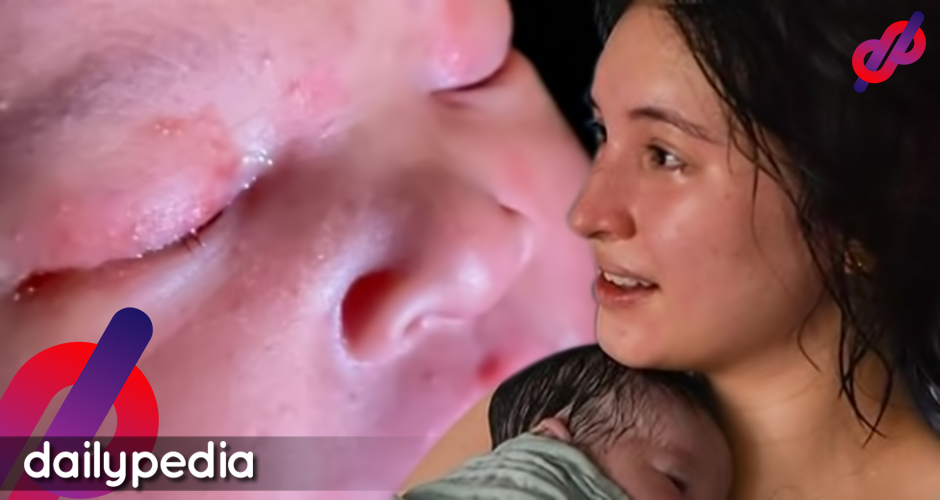 She called up a pediatrician who said it was perfectly fine for babies to have rashes during their first few weeks. She, however, felt "paranoid about" the rashes and proceeded to use a home remedy to get rid of the rashes—her own breastmilk.
And that's when this happened:
Hindi lahat ng ginagawa ng sikat ay dapat pong tularan. Huwag lagyan ng gatas ng ina o kahit ano pang likido na hindi gamot pangmata ang inyong mga mata dahil mas magdudulot ito ng pinsala. pic.twitter.com/pKSTD817qq

— eye_am_doc (@eyeamdoc1) September 16, 2020
A lot of netizens were visibly appalled—and with good reason. After all, she was told that baby Amari's rashes were 100% normal.
Dear Coleen… that rash is called erythema toxicum. It is a normal, transient skin lesion among ALL newborns. No need to apply anything. Those rashes disappeared on their own, not bec you dropped milk on baby's eyes.
The milk might attract ants that will just bite your baby. https://t.co/tCEH6g0aAE

— InfluenCZAR (@Simply_Clinton) September 17, 2020
https://twitter.com/patreesho/status/1306245510857027584
Wala bang pedia friends si Billy and Coleen? I'm sure meron so may responsibilidad kayo sabihan ang bagong pamilya.

— AltABSCBN (@AltABSCBN) September 16, 2020
https://twitter.com/jaicabajar/status/1306247128210055168
Netizens also pointed out how the Crawfords may be sharing too much of their journey with their first-born online.
From sharing photos of Coleen's water birth to her breastfeeding baby Amari, people have said that the Crawfords should not be sharing every single moment they have with their first-born.
And there is content thay you jusr don't share online i.e. the Crawfords sharing their very personal birth story. You may be okay with it but an extremely private momentYour children will grow up and they will realize that they had no choice in what to share to the world.

— TERROR LAW, IBASURA! (@HayleyKiyoKer) September 17, 2020
People are also worried about Coleen's "hacks" as a first-time mother, seeing as she and Billy have nearly 10 million followers on Instagram between them.
Mejo annoyed ako kay Coleen Garcia as an all-knowing-first-time mom. Hayyyy. Parang ginagawa niyang lab rat yung baby niya tas may tips pa siya sa IG stories niya. Grr. Very wrong. Opinion ko lang. Haha

— MD (mad doctor) (@medventures_x) September 16, 2020
Checking with medical website WebMD, rashes on newborn babies tend to go away after a few days or weeks. The website suggests consulting with your pediatrician if the rashes come with coughs or a fever.