A video making the rounds on Twitter recently that has netizens riled up.
It shows a woman having a bit of a shouting match with barangay authorities as she was in the middle of washing clothes.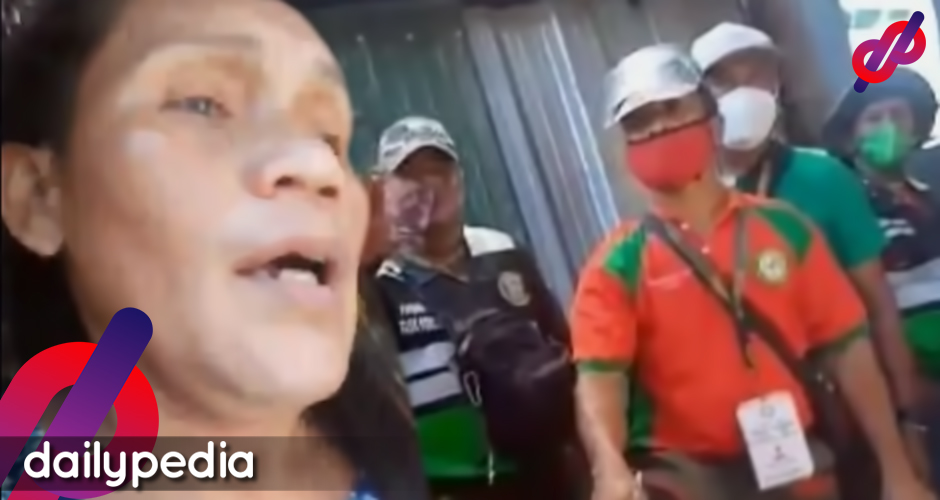 An article from ABS-CBN says the woman in the video is Dina Magpayo, a resident of Duhat compound in Brgy. Marcelo Green, Paranaque City.
She was caught not wearing a face mask while washing clothes outside her home by barangay authorities and was subsequently meted a P1,000 fine.
Nakita ko lang ito sa facebook.

Anong kabobohan at kagaguhan ito?

Naglalaba sa loob ng sariling bakuran titiketan dahil hindi naka face mask?

Sa loob ng sariling bakuran yan ah, ilang hakbang lang mula sa pinto pero yung mga nasa posisyon tulad nila Siñas mapopromote pa🤦🏻‍♂️🤦🏻‍♂️🤦🏻‍♂️ pic.twitter.com/SjXAHM2TVi

— Ryan (@rryyyaaaannnn) September 16, 2020
Magpayo, however, insists she did not need to wear a face mask as she was still within the boundaries of her home. She also said she could not possibly wash her family's clothes inside their small home.
Barangay officials then threatened to summon her to the barangay hall in three days for "resisting arrest".
Parañaque Mayor Edwin Olivarez has said he will have someone look into the matter.
Netizens didn't take kindly to the authority's actions—especially when they insisted on bringing the lady for questioning to the barangay hall.
https://twitter.com/therainbro/status/1306504791183380480
Is this harassment and borderline violation of domicile? Geez. https://t.co/cDOH1VRB9I

— Vance (@vance_larena) September 17, 2020
ABS-CBN journalist and lawyer Mike Navallo has also expressed concern with the actions of Brgy. Marcelo Green's officials. He "asked" his followers if there is a legal basis to impose fines for not wearing a face mask and if the area outside your doorstep counts as a part of one's home.
Arrest-arrest mindset.

What is the legal basis for arresting/imposing a fine for not wearing a face mask? (5pts)

Is your yard part of your house? Is it covered by the constitutional right vs unreasonable search and seizures? (5pts) https://t.co/ESOGf55oFc

— Mike Navallo (@mikenavallo) September 17, 2020
Perhaps the biggest criticism people have for the latest in COVID-19 policy debacles: the looming promotion of the chief of Metro Manila's police force, General Debold Sinas, a fact that a lot of netizens have brought to light—including Kapamilya actress Agot Isidro.
https://twitter.com/agot_isidro/status/1306435515172810752
This is just the latest in abuses of authority that have happened during the six-month nationwide quarantine. In July, President Rodrigo Duterte virtually ordered the Philippine National Police to arrest quarantine violators—specifically those who do not wear face masks while in public.
He did, however, express concern that not all people would be able to afford to buy face masks for daily use. He said he will find a way to give away free face masks but asks that "if you receive one, make sure you wear it."
This was also the same time when the President recommended the use of gasoline to disinfect used face masks.