It looks like the Movie and Television Review and Classification Board (MTRCB) really did open up a can of worms with their latest gaffe as they pushed for control on online streaming sites like Netflix, iflix, iWant TFC, and the like.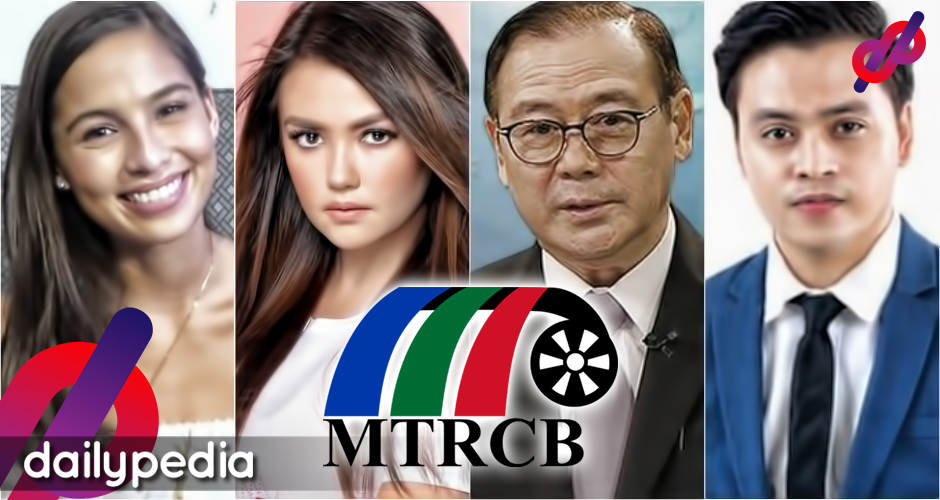 Outside of regular netizens firing insults at the MTRCB, celebrities, journalists, lawyers, and even politicians have made it clear: streaming platforms aren't covered (and cannot be covered) by the board.
Why not regulate the consistent cussing, mentions of rape, killing, and violence on free TV first, MTRCB. 🤷🏻‍♂️

— Kevin Manalo (@kevinmanalo_) September 4, 2020
ABSCBN closure is converting PH into digital aggressively and MTRCB is losing its purpose. No more Movies to screen and less options in FREE TV. They want to venture into something they're not. There's a reason why you're called MTRCB–

MOVIE & TELEVISION –ONLY.

— Rod Magaru (@rodmagaru) September 4, 2020
The country is experiencing historic unemployment on top of a deadly pandemic.

MTRCB: Let's regulate Netflix!

BPI-DA: Let's regulate plant sellers!

Congress: Let's make Marcos' birthday a holiday!

DENR: Let's put white sand in Manila Bay!

Duterte: I'll kiss the soil of Jolo!

— Gideon Lasco (@gideonlasco) September 3, 2020
https://twitter.com/zryanverse/status/1301466891987238913
https://twitter.com/nickvillavecer/status/1301500113752215552
Bakit ba takot na takot kayo sa media at entertainment? Una press freedom… ngayon pati kalayaan namin gumawa at mag kwento, totoo man o pagpapanggap, gusto niyong kontrolin. Tinatamaan ba kayo? Kasi masyadong malapit sa totoong buhay ang napapanood niyo?

— Angelica Panganiban (@angelica_114) September 4, 2020
Tss. Maglolokahan pa ba tayo. Iyong planong control ng MTRCB sa mga online streaming sites ay para limitahin lang ang iWant TFC. Dinamay pa ninyo ang Netflix. Hindi talaga kayo titigil hanggat di namamatay operations ng ABSCBN. Dapang dapa na nga. Wala na ngang puso, tonta pa.

— Majasty Slayvador ❤️ (@majasuperstar) September 4, 2020
MTRCB 😑

That's the tweet.

— Jasmine (@jascurtissmith) September 3, 2020
Compute compute tayo… TIBA-TIBA NA NAMAN!!! Habang hirap na hirap makabangon ang industriya ng pelikula at TV, sisipain pa sa sahig ng MTRCB tapos compute compute… https://t.co/bLwnlgNmXc

— Tonette, Tonette (@tonetjadaone) September 3, 2020
Bored ba kayo MTRCB??? https://t.co/YVJ6WwskNv

— NVG (@nikkivaldez_) September 3, 2020
Iregulate niyo muna speeches ng presidente, MTRCB.

— Vance (@vance_larena) September 3, 2020
Enough na with idiot regulation. If it's on Netflix the whole world's watching the show and it's tuned to general patronage. Enough already with displaying ignorance. It's embarrassing. https://t.co/06LRZVd15K

— Teddy Locsin Jr. (@teddyboylocsin) September 3, 2020
Abolish MTRCB instead. https://t.co/QGqLeblDKn

— Manuel L. Quezon III (@mlq3) September 3, 2020
Even Sen. Grace Poe, who served as MTRCB chairperson from 2010 to 2012, called the proposal counterproductive, ridiculous, and unrealistic. "As it is, there isn't enough manpower or even resources to view or evaluate every single program on cable."
She also reminded the MTRCB that while the censor board's main role is to classify, "in its mandate, at some point, it should give way to self-regulation."
House Speaker Alan Peter Cayetano also chimed in, saying "this is the kind of bureaucratic thinking that gives government workers a bad name."
A media law professor has also called out the censor board, saying it has no jurisdiction over video streaming applications because they are computer programs. "The MTRCB has no jurisdiction over video streaming apps because computer programs are property and courts have jurisdiction over that," said lawyer Marichu Lambino from the University of the Philippines College of Mass Communication.
One netizen also sought to remind everyone who made the MTRCB happen and what it was ultimately meant for.
Just a reminder: the MTRCB was created by Marcos as a tool for censorship. It is a political entity. Many film/ tv industries self-regulate, they don't let the government do it for them (like the USA). It's possible. In the Philippines for example, advertising self-regulates.

— Mario Cornejo (@mariocornejo) September 3, 2020
Since the backlash, current MTRCB chair Rachel Arenas has said its aim was "not to curtail our freedom, but it's really to empower our viewers, especially now."
"Alam naman natin na mahirap i-review ang mga materials na iyan so we really encourage self-regulation. But we will do post-monitoring," she added.
Netflix has yet to comment on the matter, saying it is still "waiting on further developments", though it did note that the app has features to ensure all subscribers have control over what content can be accessed through the platform.