Presidential Spokesperson Harry Roque fired back at media outlets who allegedly misquoted him.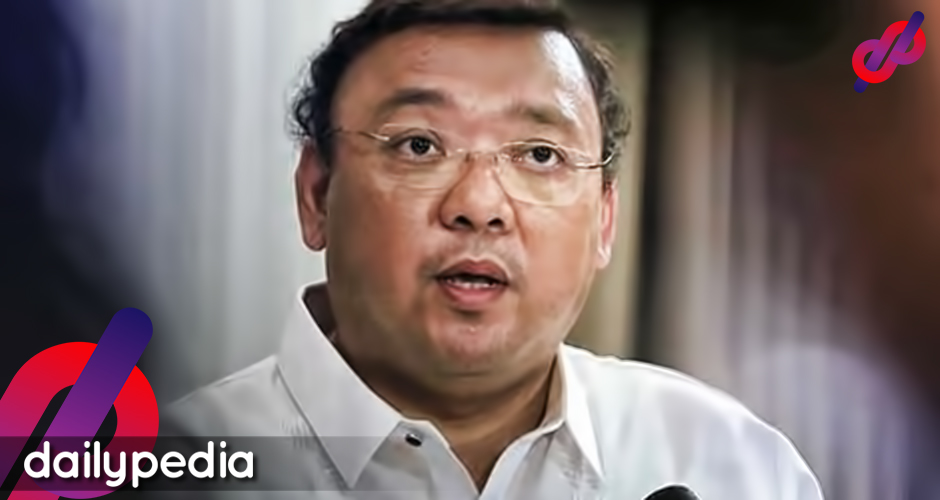 "COVID lang 'yan, kunti lang namamatay, kahit umabot pa ng 10 million ang infected sa Pinas, walang mawawala sa atin, siguro 10 thousand lang ang patay. Be thankful instead kasi ang Pangulo natin ay hindi nahahawaan. Kaya blessed pa din tayo," was what he allegedly said.
Roque was not amused about how this quote earned him more hate and tarnished his image. He warned people who were spreading fake news to be careful because he will surely file a lawsuit.
He also advised netizens to not believe everything that is being shown online. Instead of sharing right away, do some fact checking just to make sure that the news being posted is legit or not.
Presidential Spokesman Roque asks public to be vigilant vs fake news, threatens to file charges against those peddling fake news (📷: PTV) @manilabulletin pic.twitter.com/kXc4tVWwJb

— GenKabiling (@GenKabiling) August 11, 2020
Roque added that for truthful information, they should visit and check his official page or visit the online website of the Presidential Communications Operations Office (PCOO).
Looking back at the year 2018, the Presidential Spokesperson also discussed fake news. This was about his attitude towards the Benham Rise issue.
"If there's no fake news, we wouldn't know what's true news. We wouldn't know the lies, we also wouldn't know the truth. So, let there be a free marketplace of ideas."
Idemanda mo nga ako @attyharryroque Gaga ka nung nagpapalaganap kayo ng fake news ok lang. Ngayon subject ka ng alleged fake news umaangal ka!!! 😂😂😂 #KarmaIsDigital #BalatSibuyas #MagpakalalakiKa @MrFrankBaraan @pcoogov @joelzobel @serrano_rene @SenGracePOE @GoyYLarrazabal pic.twitter.com/bsNrLlnpxS

— Monsi Serrano (@MonsiSerrano1) August 11, 2020
He protected the media people and said that let them do their job. In other words, may it be misinformation or not, it's their right and freedom to do so.
Today, it seems that he was not enjoying the attention on how "fake news" stained his image.