Presidential spokesperson Harry Roque didn't give any definitive answers on questions whether stricter quarantine measures would be implemented on Metro Manila following the surge of COVID-19 cases in the capital region.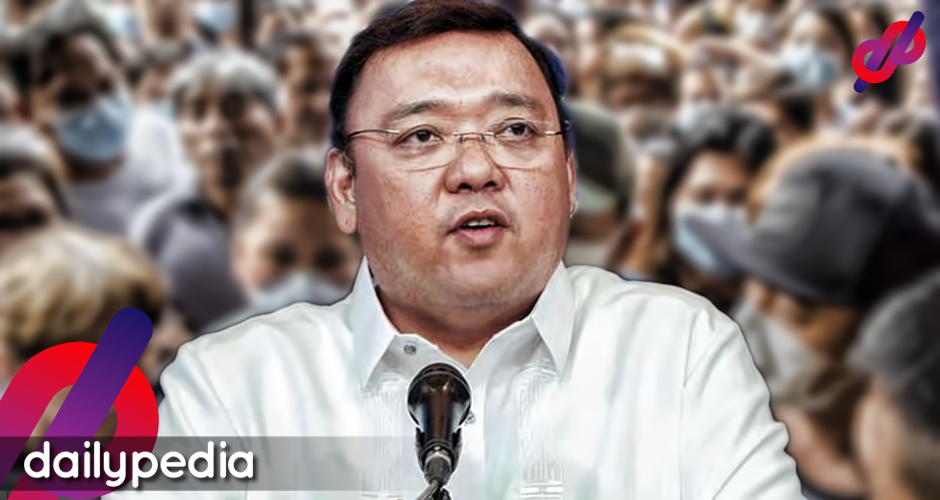 "Metro Manila will be a living experiment and it's an experiment that we believe we can be successful at, and it will be something that we can be proud of," Roque said in an interview with CNN Philippines when asked if Metro Manila will shift back to a modified enhanced community quarantine (MECQ).
"Dalawa kasi iyong criteria 'no, the case doubling rate and our case doubling rate is fine – we're now at 8.9 (days). We actually improved because the higher the case doubling rate is, the longer is the better," Roque said.
"It's critical care capacity that's the problem because ICU beds, we have reached mga around 80 percent. But there are steps that can be done – rationalization of hospital beds, including ICU beds is a solution and if we have to, we will build more ICU beds really, for as long as the case doubling rate is under control," he said.
Roque noted that the Inter-Agency Task Force (IATF) for the Management of Emerging Infectious Diseases had a meeting on Tuesday about recommendations for new quarantine rules that are expected to be in effect on August 1, but President Duterte will have the final say on whether an easing or extending of quarantine measures in Metro Manila, and several provinces will happen.
Further, Roque said that Duterte will announce the quarantine classifications on Thursday.
Netizens felt the need to grill the government for lacking answers to such an important matter and for the 'experiment' comment from the presidential spokesperson.
Did Harry Roque just call Metro Manila a "living experiment"? And did he just dismiss the deaths from COVID-19 by saying that they're just a small percentage?

What an insensitive, disgusting, and despicable spokesperson.

— Gideon Lasco (@gideonlasco) July 29, 2020
So what exactly is the "living experiment" that this government is about to conduct in Metro Manila? Are they trying to achieve herd immunity? Bakit kasi ayaw pa ilatag sa publiko ang plano, if there is really one.

— kel (@kelanocyte) July 30, 2020
YOU ARE SUCH A DISGUSTING INSENSITIVE SPOKESPERSON, MR. ROQUE. THE NERVE OF YOU TO CALL METRO MANILA A LIVING EXPERIMENT? ANO SA TINGIN MO SA MGA PILIPINO, ANIMAL?? WTF IS WRONG WITH YOU? YOU'RE HEARTLESS.

— markielove #GisingPilipinas (@markizophrenia) July 29, 2020
President Duterte's leadership wilts in the face of COVID19, while women leaders prove effective.

Metro Manila is still his "living experiment." Rodrigo Duterte also incurs 9 trillion in debt and expands 12% VAT to finance his mess.

The strongman flops where women prevail. pic.twitter.com/TxjiA09ljg

— Bjorn Legazpi (@BjornLegazpi) July 29, 2020
Choose your fighter
Roque, July 29: Metro Manila will be a living experiment
Binay, June 2: 'Di po sila experiment. pic.twitter.com/KUz4B5J2dp

— TheEmperor (@Eric_Cabahug) July 29, 2020
METRO MANILA IS A LIVING EXPERIMENT PERO AYAW NYO PONDOHAN ANG RESEARCH?!?!? Y'ALL ARE FUNNY. https://t.co/x2wKhyifGL

— Nykko Bautista (@nykkobautista) July 29, 2020
Every Filipino in Metro Manila is now a guinea pig under this "living experiment" conducted by the pigs of state. Announced by the spokespig himself.

— Gio Gahol (@giogahol) July 29, 2020
There you said it. We are just an experiment.

— El Fili (@ofmusesandrants) July 29, 2020
Hi Metro Manila friends, anong feeling na living experiment pala tayo dito? HA HA HA 😒

— Ellaine Park⁷ 💜 (@ellaineebona) July 30, 2020
marking metro manila as a living experiment IS death penalty

— jonee (@jnvlmj) July 30, 2020
They literally said that Metro Manila would be a living experiment 😬😬

— bob (@mr_bumblebb) July 30, 2020
Under experiment ang Metro Manila. So alam niyo. Sarili kusa na tayo. 😅 #LetLeniLead https://t.co/mFVuDUPlWT

— PreciousJem (@JemcyDedal) July 29, 2020
Metro Manila is still under a general community quarantine (GCQ).
Duterte initially took note of UP experts' recommendation of transitioning Metro Manila to an MECQ from July 16 to July 31 in the midst of surging cases.
But changed his mind after COVID-19 response Chief Implementer Carlito Galvez, Jr. and Interior Secretary Eduardo Año "passionately" argued that Metro Manila remain under a GCQ and have mayors improve on implementing quarantine protocols.
The Philippines has 85,486 confirmed cases as of this writing, and 1,962 deaths from COVID-19.