A Magpakailanman story on dancer DJ Loonyo has been proven to be mostly inaccurate according to his ex-girlfriend Aika Flores.
Flores went on Facebook and shared her side of the story. She also denied she hid their child from him and clarified that he never really made the effort to meet their son.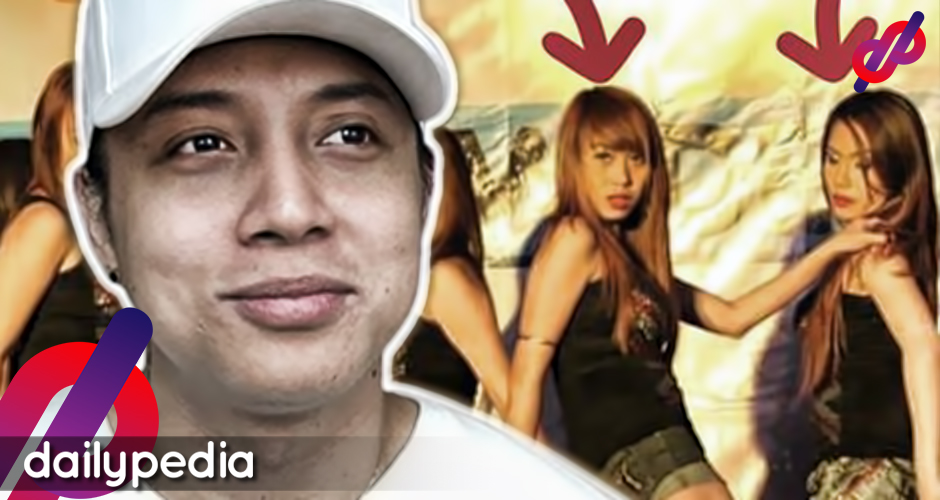 The reason they broke up was because of Loonyo being a womanizer. Flores also alleged that Loonyo called her and asked her to get for an abortion when she was pregnant.
Their child died in 2017 and was the first and last time the dancer saw his child.
Vlogger Toni Fowler went on Facebook and attacked Loonyo amid the controversy about him being an awful person.
Fowler and Flores performed dances together on Channel 4 back in the day. Fowler saw how Flores struggled upon getting pregnant by Loonyo.
"Mula ng nabuntis sya puro iyak dahil koopal ka. Kaya nung nakilala ka? Natatawa nalang kami atleast naabot mo pangarap mo magpasikat kahit marami kang bagay na hindi abot dahil bansot ka." said Fowler.
"SAKSI AKO NA YUNG BABAENG BINUNTIS MO SUMASAYAW AT NAGIIPIT NG TYAN PARA LANG KUMITA NG PERA. 500 PESOS LANG TF NAMIN NON PER DAY!"
Fowler, based on what she saw with her friend's struggles, thinks Loonyo never cared about his child.
"HINDI SINUNGALING SI AIKA
KUNG TOTOONG MINAHAL MO ANAK MO AT NAGSUSTENTO KA IPAKITA MO MGA RESIBO NA PINADALA MO PATUNAYAN MO BRAD," she added.
Fowler also said Loonyo's spin on his story was just disgraceful.
"Isa ka ding walang [email protected]! Kung may awa ka pa kay aika at sa anak nyong nananamihimik na sa langit wag ka ng mambaliktad brad! Maawa ka naman [email protected] sobra sobra na ginawa mo sakanya. Ang tagal nyang nadepress sa nangyari sakanya. Tapos ikaw papeymous peymous lang?
"Sobrang bait ni aika sa totoong buhay talagang may mga koopal na lalaki talaga na sobrang kapal ng muka. YUNG NILOKO GINAG0 GINAMIT KA NA NGA, SISIRAAN KA PA. URUR!" she added.
Shortly after Fowler's rant, social media personality Makagago uploaded his interview with Loonyo.
Fowler seems to have forgiven Loonyo since his apology was "Enough para magkaron ng peace of mind yung kaibigan ko."
Loonyo revealed to Makagago that he was around 20-years old when he got Flores pregnant in their home in Cagayan de Oro. They were together for a year before breaking up. Loonyo doesn't have a recollection of asking Flores to get an abortion, which the latter alleged he did but admitted that he cheated on her.
"What's enough men. Do you want me to die? If inspiring people put me in this kind of position, I don't know what is right anymore. I can't sleep man, I can't sleep. I don't have [a] peace of mind," Loonyo said as he cried.
But Loonyo was also man enough to admit that at the time, he only cared about making his dreams come true and was 'selfish' in his ways.
Loonyo was seen as courageous by netizens.
The DJ Loonyo interview with Makagago ended with the word compassion. Respect. 😇🙏🏻

— Queen Qarla (@QarlaQueen) July 19, 2020
So I just finished watching the 45-minute interview of Makagago to DJ Loonyo…
Immaturity, Mistakes, and Disappointment. Brave enough to admit his own mistakes regarding his issue. DJ Loonyo swallows his own pride in exposing himself in this problematic time of his career. pic.twitter.com/fM6sYTuIJn

— jaycorpse (@blackeyebarbiee) July 19, 2020
me watching makagago's interview with dj loonyo

-i can't😭💔

— sari (@rhvnlwys) July 19, 2020
We are just human.We all made mistakes. Salute dj loonyo. And thank you makagago sa interview🤐

— Tatin (@limbag_Justin) July 19, 2020
Salute you for being a brave man during your interview with makagago, ❤❤❤❤

— Jesanne (@ROSEANN85027712) July 19, 2020