Kapuso actor Ruru Madrid and netizens defended Bianca Umali against negative comments on her Instagram post.
On Saturday, Bianca posted a MAC cosmetics promotional post in celebration of the National Lipstick Day. She included her bare-faced photo with just lipstick on.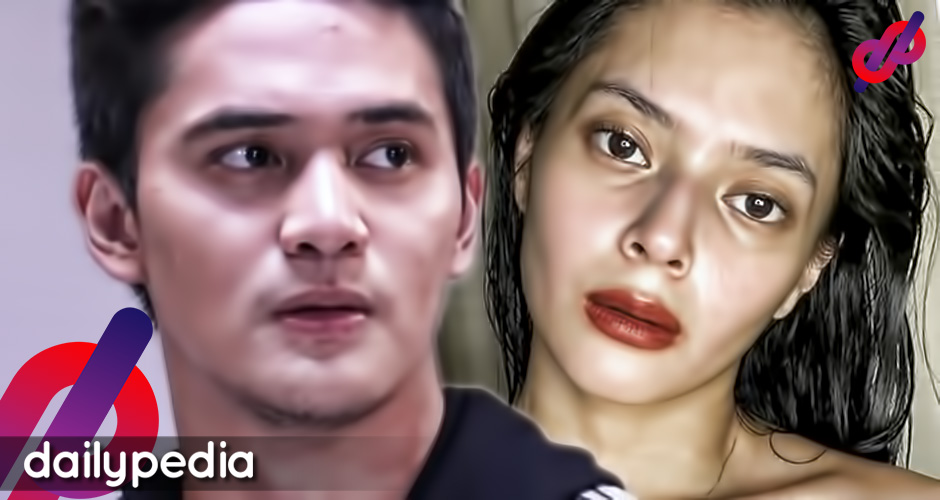 However, this photo of Bianca gained negative comments saying she seems 'dry' and 'thin'. Some netizens even blamed her 'unpleasant' physical appearance on Ruru, her rumored boyfriend.
Ruru became furious and defended Bianca and himself from the bashers and body shamers.
"I don't know what's wrong with people right now? Parang ang dami laging opinyon ng mga tao. Sa totoo lang mas masakit na kung sino pa yung mga kababayan o di kaya mga kalahi natin, sila pa yung nagdodown sa atin," Ruru wrote.
[I don't know what's wrong with people right now? It seems that they always have opinions on other people. Honestly, it's more hurtful because your fellowmen are the ones who are pulling you down]
"Sana wala ng ganun, sana sinusuportahan nalang natin ang isa't isa." he added.
Bianca's supporters also defended her against bashers and reiterate that Bianca is beautiful. They also believe that there is nothing wrong with Bianca's picture therefore, it does not deserve their negative and harsh comments.
I don't see any problem with her picture. It simply proves how gifted she is with her bone structure. Ganda kaya niya! no need for contour make up because it shows!
Bianca Umali is beautiful inside and out. ❤️ pic.twitter.com/NTpxk4CyGr

— ハビエル (@JPorques) July 26, 2020
https://twitter.com/ughhbby/status/1287211339304165377
There is no problem with this photo of Bianca Umali. The problem is we are living in a fucking judgemental country. Hey ppl wake up its 2020. pic.twitter.com/cULd9P9TMZ

— _iamrenzy (@renzy_blntng) July 26, 2020
https://twitter.com/Healingmallow/status/1287217940283002881
just noticed some gurls who always post abt 'Women Empowerment' on social media threw degrading words on bianca umali's new look, calling her laspag and tuyot. btch, the hypocrisy, ewww. kadiri kayo.

— istefff (@estefaneng) July 26, 2020
People bashing fat people because they are fat. People bashing thin people because they are thin. Then cry on twitter saying they hate bullies when in fact they are bullies themselves. What a world we are living on. I feel sad for Bianca Umali.

— NaJeongMoSaJiMiDaChaeTzu #More&More (@dahlia257) July 26, 2020
https://twitter.com/imsuperaries/status/1287273913769005058
https://twitter.com/jibboy696/status/1287236339541270528
how ironic that these people especially GIRLS posting about body positivity/women empowerment but still shaming bianca umali for losing some weight? mga sis keep up naman

— COVID PARAS #JunkTerrorLaw (@ajmirandilla_) July 26, 2020
https://twitter.com/ughhbby/status/1287211639243120640
Sis how can you make fun of Bianca Umali's recent post while spreading posts about body positivity???????

— キルア (@lgmartal) July 26, 2020
Bianca Umali was one of my celebrity crush before because of her natural beauty. But this IG post has nothing to do with my "crush thing," on her. Nagagandahan parin naman ako sa kanya. But those who are dragging her down and throwing disgusting words abt her. SHAME ON U!!! pic.twitter.com/VXSX9ze3IF

— #OustTheTurtle (@ZerAJGB) July 26, 2020
Please leave Bianca Umali alone. Y'all keep saying Women Empowerment but it's only applicable to you or to your fave/s. Her body, her choice. Losing weights doesn't make her less of being a woman and a person, so please respect.

— Dingdong Dantes (@dongdantes_) July 26, 2020
Bianca Umali may be a famous personality, but that doesn't give you the license to body- or slut-shame her just b/c you THINK you know everything about her.

Calling her derogatory names do not reflect poorly on her. On the contrary, they reflect on you, & reveal your character.

— Francis Baraan IV (@MrFrankBaraan) July 26, 2020
Even without formal confirmation, many people believe that Bianca and Ruru are in a relationship. On their social media accounts, there are some clues that prove that these two are romantically attached.
On July 19, Bianca posted a sweet photo of herself and Ruru which somehow confirms their relationship. Many netizens including their fellow celebrities posted their supportive comments for the rumored couple.
View this post on Instagram