ABS-CBN is still on shut down and the NTC just made it more difficult for the network to get a new franchise.
After so many hearings, supporters of the company feel like there is a 'personal vendetta' against ABS-CBN based on how things are going and how issues are discussed.
The hearing on Monday ran for 10 hours but revealed more of the personal issues lawmakers have with the network.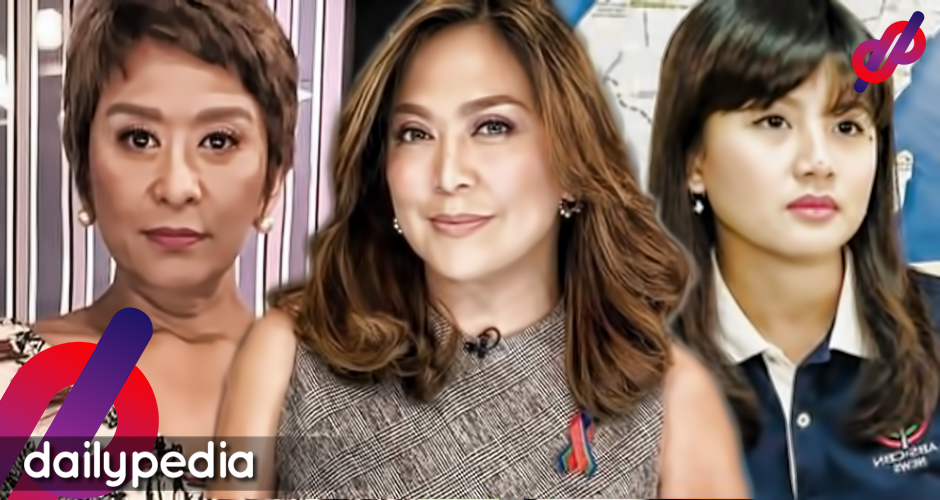 Karen Davila feels exactly the same, that personal issues were more of a concern to lawmakers.
Unbelievable. Personal vendetta pala ito.

— Karen Davila (@iamkarendavila) July 6, 2020
Ces Drilon pointed out that Rep. Jesus Remulla still interrupts people when they answer questions which many see as disrespectful. Remulla also played the victim when he got caught taking down notes during the national anthem in one of the hearings by blaming ABS-CBN for spreading the footage.
Interesado ba kayo sa sagot? May the guests please complete their answer?

— Ces Oreña-Drilon (@cesdrilon) July 6, 2020
When the hearing started, Cong. Remulla said he was being bullied. Eh tingnan niyo ginagawa niya. Magtatanong tapos hindi patatapusin yun sumasagot. Who's the bully? Who's biased?

— Barnaby Lo (@barnabychuck) July 6, 2020
Kapamilya reported Bianca Dava also feels that the hearings showed that the renewal issue has more of a 'personal' element to it.
So now it's all about airing personal frustrations, huh? 😒

— Bianca Dava 🐱 (@biancadava) July 6, 2020
Barnaby Lo feels like journalism is going down a level as it is the lawmakers who determine whether or not a network be given a new franchise, and the case with ABS-CBN isn't progressing.
Problema talaga itong sistema na yun broadcast media is supposed to be the citizenry's eye against abusive officials but it's these officials who are the ones who have the power to grant or revoke broadcast licenses. Nagiging personal.

— Barnaby Lo (@barnabychuck) July 6, 2020
The voice of the people IS THE VOICE OF THE PEOPLE.

— MJ Felipe (@mjfelipe) July 6, 2020
Chino Hernandez knows that ABS-CBN did not violate the law and has been cleared by various departments, so in the event a new franchise isn't issued then it could only that 'personal' interests played a part.
Naniniwala akong mabibigyan ng bagong prangkisa ang ABS-CBN dahil wala pang napapatunayang nilabag na batas. Pag hindi nabigyan, dahil sa personal na issues lang nila yon. #ibalikAngABSCBN #VoteYesToABSCBN

— Chino (@chnohernandez) July 6, 2020
Migs Bustos was disappointed when the hearing headed towards how some lawmakers had personal issues with ABS-CBN.
And it was reminded before the start of the hearing to set aside personal issues. Yet, dito nagtagal. Hay. https://t.co/oJkVIQGzI0

— Migs Bustos (@migsbustos) July 6, 2020
Deputy Minority Leader Dr. Janette Garin also had ABS-CBN on the defensive when she cited how the network inaccurately covered the Dengvaxia vaccine issue three years ago and had Pangasinan residents worried after it reported of a "flesh-eating" disease but was actually just cases of psoriasis.
Garin was one of the several government officials that faced charges for approving the Dengvaxia vaccine which the Public Attorney's Office (PAO) claimed led to deaths.
"Even up to this point in time, I still don't know whether to vote yes or no," she said during the joint House committee hearing on ABS-CBN's franchise application.
"If ever we grant them the renewal of their franchise, all of this should be looked into by ABS-CBN because when you manage a corporation, success is not measured by money. Success is measured by the real difference that you give to our people, not the difference that you mouth off on the presentations that you make."