Vice Ganda messages his sister about some clarifications regarding COVID-19 testing.
The social media influencer then issued a statement on his Twitter account. 
Vice Ganda spoke up about the misconception that dancer and influencer DJ Loonyo stated during one of his live streams.
In a tweet, the comedian and television host asked his sister Dr. Tina Viceral about the procedure when it comes to coronavirus testing and rapid testing.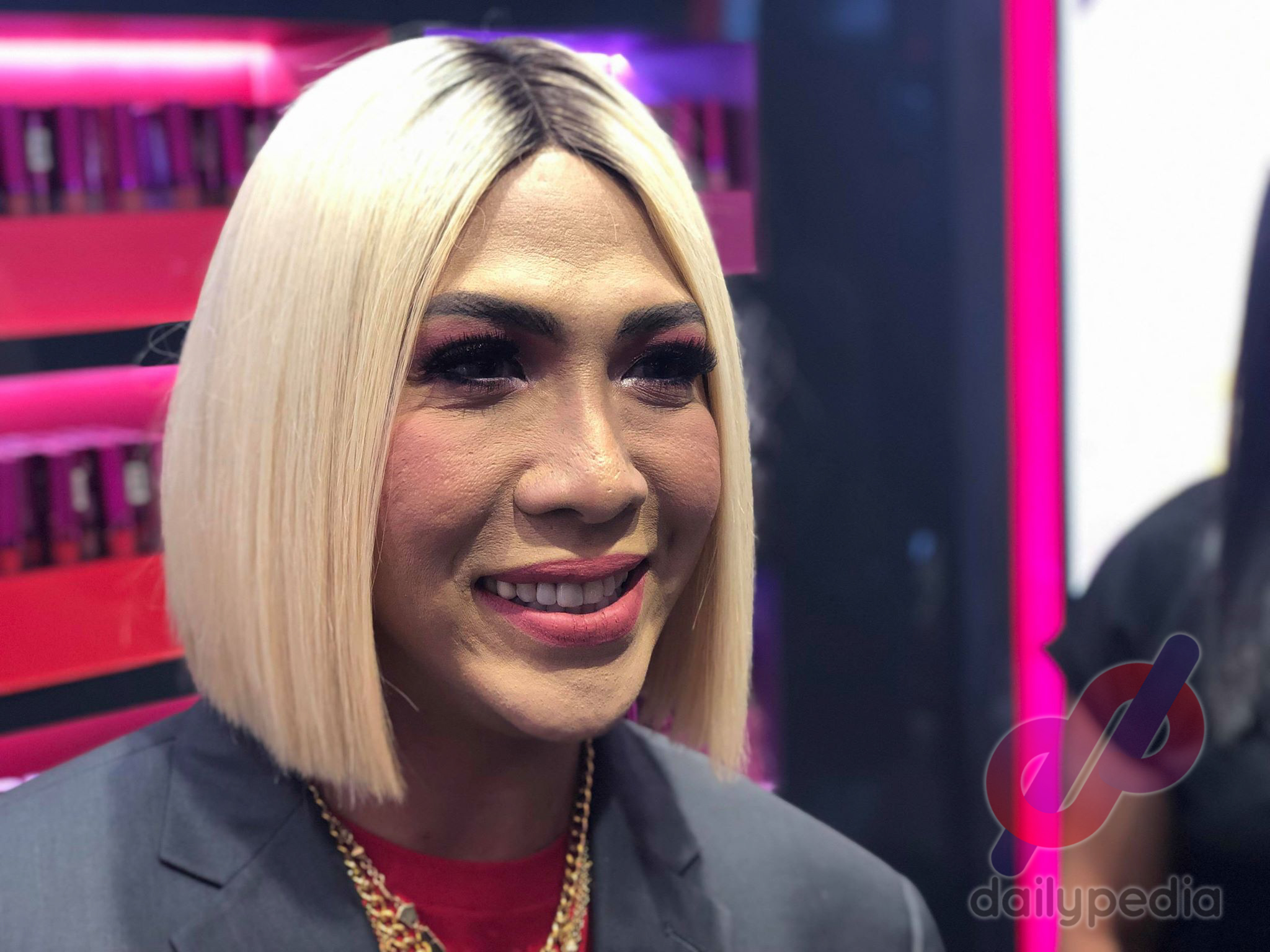 "Ate question, sa COVID testing ba o pag nagpa-rapid test, may pinapainom na gamot para i-test ka?"
This was after DJ Loonyo recently received flack online for a wrong and incoherent take on the COVID-19 mass testing during a live stream, claiming that the mass testing is conducted on a trial and error system and the process requires you to drink a substance.
His sister answered that a person is not required to drink anything during the test and it only needs the specimen from one's nose and oral cavity.
"Wala naman pinapainom pag magpapa-COVID test. Pag PCR test, swabbing ang pagkuha ng specimen through the nose and oral cavity. It takes [a] few days bago lumabas. And the rapid testing, pwedeng prick sa finger then tsaka ida-drop sa test kit then lalabas na kung positive or negative and patient," the doctor wrote.
Not to bash DJ Loonyo.This is just to correct ung mga maling chika about Covid tests. I asked my sister for enlightenment. Read nyo para chugug!
(1) pic.twitter.com/GTwZGXTRCc

— jose marie viceral (@vicegandako) June 3, 2020
For everyone's knowledge, Vice also asked the meaning of PCR and the word "swabbing."
"PCR (polymerase chain reaction). Yun yung mas ginagawa sa testing kasi mas accurate ang result. Either RNA detected (it means positive ang patient sa virus) or RNA not detected (meaning negative sa virus) nakalagay sa result na ibibigay sa patient. Pag PCR test, few days bago lumabas [ang] result."
While for swabbing, she explained that they use two sticks for the patient, one for the nose and one for the throat.
"Magdodoktor ka na rin ba?" Vice's sister joked.
More tanong!
(2) pic.twitter.com/xaBZl0567f

— jose marie viceral (@vicegandako) June 3, 2020
Lastly, the comedian asked if the testing is safe.
"Super safe magpa test. Wala naman side effect or whatever."
Last tanong.
(3) pic.twitter.com/7kOZpevdYL

— jose marie viceral (@vicegandako) June 3, 2020
DJ Loonyo has issued an apology letter for the incident but expressed that he was saddened that from the two-hour live stream, only 5 minutes of it caught the public's attention.
☝️☝️☝️ pic.twitter.com/kYPS6GFwnq

— DJ LOONYO (REAL) (@DJLOONYO2) June 3, 2020
In the said 5 minutes, he repeatedly said that he doesn't believe in mass testing because people make you ingest something and that it's not 100 percent proven.