Foreign Affairs Secretary Teodoro "Teddy Boy" Locsin Jr., attested to the legality of the Lopez's reacquisition of ABS-CBN after Martial Law.
In his tweets, Locsin said that return of ownership to the Lopezes from the Marcoses is legal and fully-documented.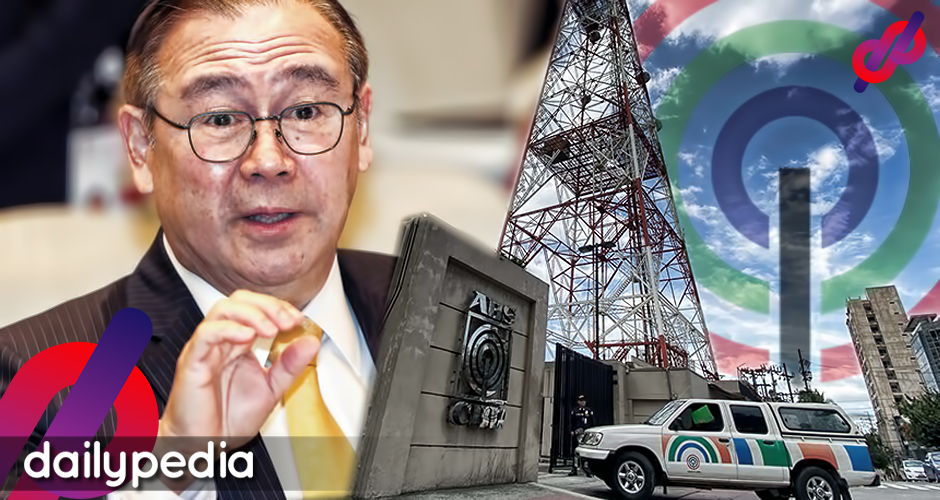 Locsin also said that he was there when ABS-CBN was stolen from the Lopezes and also when it was returned to the Lopezes.
Of course it was legal, I was there. I saw it stolen by the Marcoses and returned to them by the restored democracy without any help by the way from President Cory Aquino. The lawyers on both sides did it all. https://t.co/L5mtRaBekj

— Teddy Locsin Jr. (@teddyboylocsin) June 15, 2020
He clarified that it was returned by the restored democracy, without any help from President Cory Aquino, the successor of the Marcos presidency.
The DFA Secretary also reacted to the statement of Rep. Elpidio Barzaga Jr. who said that ABS-CBN violated the equal protection clause of the constitution.
Barzaga says equal protection clause guaranteed under Consti was violated when ABS-CBN was given preference as compared to other victims of martial law, who are still not compensated until today. #ABSCBNfranchise

— ABS-CBN News Channel (@ANCALERTS) June 15, 2020
Locsin said that ABS-CBN has a clear and fully documented case, unlike those other victims who were lost and nowhere to be found.
That's actually an idiot argument. The Lopezes had a clear and fully documented case as against the victims of the military's brutal treatment of dissidents some of whom so completely disappeared there was no trace left to ask for compensation. https://t.co/a5I3zgyeOg

— Teddy Locsin Jr. (@teddyboylocsin) June 15, 2020
He also said that if ABS-CBN legally lost ownership, Geny Lopez wouldn't have been jailed and "executed".
If they had legally lost ownership they wouldn't have been jailed and Geny Lopez taken out from his solitary cell to a field and made to kneel down and a pistol pressed to the back of his head by the military in what turned out to be a mock execution. Military humor. https://t.co/DVWG9swoBa

— Teddy Locsin Jr. (@teddyboylocsin) June 16, 2020
It can be remembered that Marcos used Geny Lopez to coerce Eugenio Lopez Sr. to relinquish the ownership of ABS-CBN to him.
President Rodrigo Duterte designated Locsin as the Philippines' Permanent Representative to the United Nations in 2017.
Locsin has been active in sharing his views and opinions on social media. He was also been criticized by netizens due to his controversial tweets. He is a lawyer, a politician, and a former journalist.