Rep. Michael Defensor was blasted on social media after saying that there is no such thing as pro or anti-ABS-CBN regarding the media giant's franchise renewal.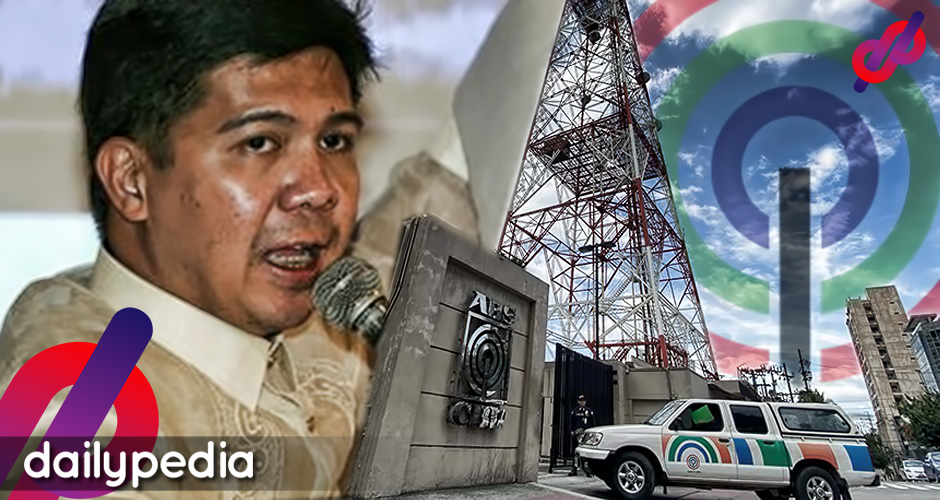 "Gusto ko pong linawin na walang pro o anti-ABS-CBN dito. Importante lang po na tanungin namin 'yung tamang tanong at malaman ang katotohanan," said Defensor.
However, during a joint congressional committee on Thursday, Defensor said PDRs (Philippine Depositary Receipts) are a form of 'excuse' to give foreigners the opportunity to bypass the strict constitutional provision on full Filipino ownership in media companies.
"Ang PDRs ay pagtatago sa tunay na pagmamay-ari ng dayuhan," he calimed.
Netizens went after Defensor and his colleagues for showing their true bias against the network.
Cong. Rufus Rodriguez in questioning Dean Castillo just showed Mike Defensor that his position about ABS-CBN's PDRs are nothing but misinformation

— Rommel Lopez #DefendPressFreedom (@RommelFLopez) June 11, 2020
In the world full of Remulla, Defensor and Marcoleta, be ABS-CBN Executives and Counsel #IbalikAngABSCBN#ABSCBNfranchise

— S A M ♡ (@Sam_Morchans) June 11, 2020
Sobrang waste of time nitong hearing ng Congress re ABS-CBN franchise. The antagonists are obviously idiots, (yes, Defensor and Marcoleta) who can't even throw sensible questions. https://t.co/wMapGljau6

— Γιάννης (@lofamianism) June 11, 2020
Malapit ng sunugin ng TV Patrol ang mga bobong bias na rep gaya ni Marcoleta, Remulla, Defensor at iba pa! Go Attorney Mike Navallo!
Burn them with facts and truth!#ABSCBNfranchise#IbalikAngABSCBN#ABSCBNFranchiseRenewal
ABS-CBN
ABS-CBN Holdings@mikenavallo @ABSCBNNews

— Cedrick (@CedrickAngelo22) June 11, 2020
Ano ba talagang problema at personal na galit nitong sina Mike Defensor, Boying Remulla at Rodante Marcoleta sa ABS-CBN? Dahil ba hindi sila nakapag guest sa GGV or na feature life story nila sa MMK kaya sila ganyan umasal sa hearing? 🙄#IbalikAngABSCBN#ABSCBNfranchise

— #IbalikAngABSCBN #ForeverKapamilya (@jemanorange) June 11, 2020
C defensor… confused sya sa Abs-Cbn corp at abs-cbn holdings dagdagan pa ng lopez inc. hahaha🤣🤣🤣

— BitchyWildy™ (@wildflower_88) June 11, 2020
The problem with Mike Defensor and Marcoleta, they have vendettas against ABS-CBN. Ano ba ang alam nila sa securities, specifically PDRs? Eh d i-check nila ung laman ng ABS-CBN PDRs kung may provision dun similar sa PDRs ng Rappler. Kung wala, manahimik na lang sila.

— Sundae 🍨🍦🍧 (@sundaemaroon) June 11, 2020
Kelan pa naging abogado ng anti ABS-CBN si Mike Defensor? Di ba dapat they are supposed to ask questions sa resource people hindi yung nagprepresent sya at nagpapass ng judgement during his speech?

— GTFO (@JPdHotMESS) June 11, 2020
Bakit ayaw na lang aminin ng ibang kongresista gaya nila Marcoleta, Remulla and Defensor na may personal sila na agenda and galit sa ABS-CBN kaya sila ganyan? Malinaw naman yung paliwanag about PDRs! Lol Tanga-tangahan. #IbalikAngABSCBN

— ชิม่อน (@pjgiray) June 11, 2020
https://twitter.com/dollofasia/status/1269921978560835584
ABS-CBN and GMA's PDRs have the same language. So IF we will base it on Cong. Defensor's explanation, GMA may have "violated" the Filipino ownership of media companies in PH. #IbalikAngABSCBN #LabanKapamilya

— 𝕁𝕠𝕟 𝕄𝕠𝕟𝕥𝕖𝕤𝕒 ❤💚💙 (@iMelAljon) June 11, 2020
Why is Rep. Defensor doing the counter-arguments with regard to ABS-CBN's PDRs? Shouldn't he be impartial since he's part of the Committee on whether or not to grant the ABS-CBN's franchise?

— Benica Ventilacion (@benicute08) June 11, 2020
"Sana bago yung next hearing, makita natin at mapag-compare natin kung pare-parehas ba ang laman ng kanilang PDRs," Bulacan 1st District Rep. Jose Antonio Sy-Alvarado said, ordering the copies of PDRs from other broadcast operations that have already been granted new franchises to make a comparison.
ABS-CBN legal counsel Cynthia Del Castillo stated that PDR holders are merely 'passive investors' who have no control over a company.
She made it clear that it was ABS-CBN Holdings Corp, not ABS-CBN Broadcasting Corp that issued PDRs in 1999, which at the time was described as "beneficial" to the government and capital markets during the Asian financial crisis aftermath.
But Defensor considers this as a "circumvention of our constitution," which saw PDR holders benefiting from the company despite them not being listed as owners or shareholders.
"Pwedeng sabihin, anti-dummy.
"Merong banyaga, merong kinabitan na korporasyon na Pilipino, pero ang kita, ang pagmamay-ari, sa katotohanan, kanya," he said.
Meanwhile, GMA Network said it maintains the legality of its issuance of PDRs saying this was done in compliance with the regulations of the SEC and of the Philippine Stock Exchange.
"The Network will fully comply and submit the necessary documents as requested in the House of Representatives' committee hearing held today, June 11, 2020," it said.