The Manila Regional Trial Court (RTC) Branch 46 convicted Rappler CEO and executive editor Maria Ressa, along with former Rappler researcher-writer Reynaldo Santos Jr, on cyber libel charges on June 15.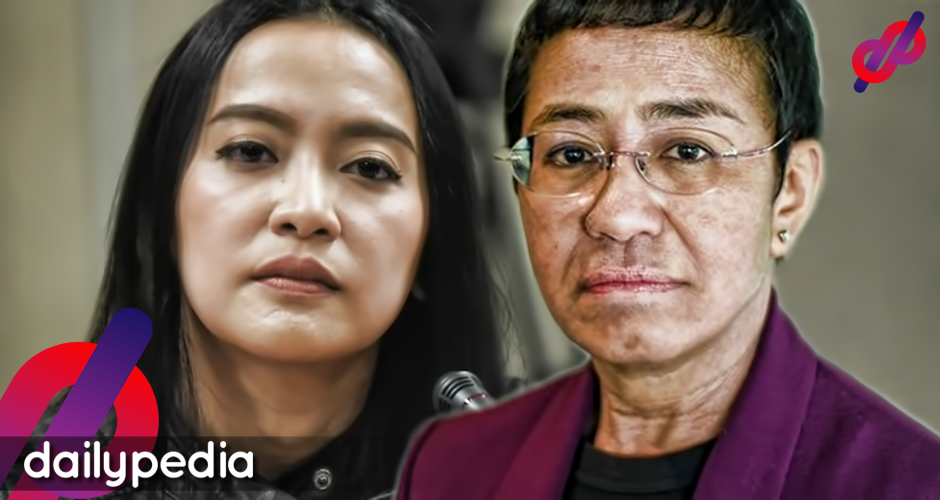 Fellow journalists showed their support for Ressa, who has been one of President Rodrigo Duterte's biggest critics.
To fully understand the events happening around us, we must and we should put everything into CONTEXT, according to Merriam Webster – "the situation in which something happens: the group of conditions that exist where and when something happens."
Let us not be naive.

— Raffy Tima (@raffytima) June 15, 2020
Businessmen finally speak out about press freedom!!! pic.twitter.com/0r2bGxCYjm

— Ces Oreña-Drilon (@cesdrilon) June 15, 2020
Press freedom is the foundation of all our freedoms. This isnt about me… this is about you. #courageon #DefendPressFeedom https://t.co/RZv0nRmKXY

— Karen Davila (@iamkarendavila) June 15, 2020
Local and international media organizations condemn, express alarm over court's conviction of Rappler's Maria Ressa and Reynaldo Santos Jr. of cyber libel today. A thread. #DefendPressFreedom

— Atom Araullo (@atomaraullo) June 15, 2020
We're with you @rapplerdotcom. https://t.co/hwmOvvEqeI

— Jeff Canoy (@jeffcanoy) June 15, 2020
.@RSF_inter is appalled by this morning's conviction of @mariaressa in one of the many cases against her, aimed at silencing @rapplerdotcom's public interest reporting. This politically motivated charge must be overturned on appeal. #HoldTheLine https://t.co/bJbWvauT6l

— Rebecca Vincent (@rebecca_vincent) June 15, 2020
Critical media are being harassed. Ordinary Filipinos have been arrested for their social media posts. If you still think these are mere isolated cases that will never affect you in any way, you're missing the big picture. May your voice not be the next one that is silenced.

— Jam Sisante Cayco (@jamsisante) June 15, 2020
For someone na binasahan ng guilty verdict @mariaressa is calm and composed. Kung pulitiko yan naka wheelchair, may neck brace o mataas BP.

— jeck batallones (@jeck_batallones) June 15, 2020
Maria Ressa's voice cracks as she addresses the media: To the Filipinos watching, this is not just about Rappler or about us. This is about you. Because freedom of the press is the foundation of every single right you have as a Filipino citizen. #DefendPressFreedom @mariaressa

— Natashya Gutierrez (@natashya_g) June 15, 2020
Businessman Wilfredo Keng filed the cyber libel case after Rappler updated an article alleging that the former was participating in shady activities and that he was associated with former Chief Justice Renato Corona.
The article was based on an intelligence report and was written prior to the enactment of the anti-cybercrime law, but the court argued that it was updated in 2014 to correct the spelling of "evation" to evasion so it was considered as a republication which became one of the grounds enough to give a guilty verdict.
Deputy Executive Director of the Overseas Workers Welfare Administration Mocha Uson then tweeted a photo of Ressa saying that the latter now owns the title of the "Queen of Fake News" after her conviction.
Congrats mam. https://t.co/KJAiZKCzwk

— Mocha Uson Blog (@MochaUson) June 15, 2020
Mocha Uson has a long history of spreading false information which garnered her the nickname "The Queen of Fake News".
A dead body from Brazil
BBC called out Uson for posting a photo of a young girl who was allegedly murdered amid the war on drugs which actually was a photo of a 9-year old girl in Brazil who was raped and killed. Uson later took down the post.
Attacking students of St. Scholastica's College
#NeverForget Mocha Uson targets critics of this admin, including myself, with baseless accusations prompting her followers to harass them. pic.twitter.com/LEbbdBe3TU

— Nathania (@PilosopoTanya) May 9, 2017
High school students from St. Scholastica's College protested against the approval of former president Ferdinand Marcos' burial at the Libingan ng Mga Bayani. Uson decided to share the post accusing the institution of forcing the students to rally. The school then debunked Uson's claim.
"When will you visit this policeman's burial?"
The death of Kian Delos Santos sparked outrage from the public, but in the midst of the controversy, Uson asked Vice-President Leni Robredo, senators Bam Aquino, Antonio Trillanes, and Risa Hontiveros whether they would visit the burial of a cop who recently died. Uson shared the article from Inquirer.net but it turns out that the news was published a year before.
Getting the Constitution wrong
Uson was called out by an online user after referencing "Article 263" of the Constitution, which allegedly states that a tax-evading company will pay 10 times the amount once they settle in court. "Walang 263 articles ang Constitution. Hanggang XVIII (18) lang!", said the netizen.
"In a previous post, I posted Article 263 of PH constitution. It is Section 263 of the Tax Code. However, unlike some VP I know, there was no intent to mislead the people and this was just an honest mistake. Thank you for understanding. And thank you to the DDS who defended my mistake." said Uson.
Honduran soldiers
Mocha shared a photo of soldiers fighting the Maute Group in Marawi and asking for prayers. However, netizens pointed out that the soldiers in the photo were from Honduras. Uson said that she did not claim that the soldiers were Filipino and that she just shared it as a form of 'symbolism'.
Former Sen. Trillanes filed a cyberlibel case against Uson after she accused him of having alleged hidden wealth. Trillanes debunked this and filed the complaint with the office of the Ombudsman, noting six criminal and one administrative offenses.
ABS-CBN shutdown propaganda
Uson accused ABS-CBN of serving 'oligarchs' amid the #YesToABSCBNShudown campaign by the DDS after Solicitor General Jose Calida filed a quo warranto with the Supreme Court alleging that the company participated in unethical business practices and foreign ownership.
"Study Now, NPA Later"
Uson was accused of red-tagging four female students after posting a photo with the caption "Study Now, NPA Later." On February 16, 2020, Uson claimed that students from state universities are rebels of the New People's Army (NPA), which is a common accusation against the youth who are protesting against the Duterte administration.