Rappler CEO Maria Ressa was just convicted of cyber libel with a fine of P200,000.
This verdict and the fact that Deputy Executive Director of the Overseas Workers Welfare Administration (OWWA) Mocha Uson has yet to be punished for spreading fake news has disturbed netizens.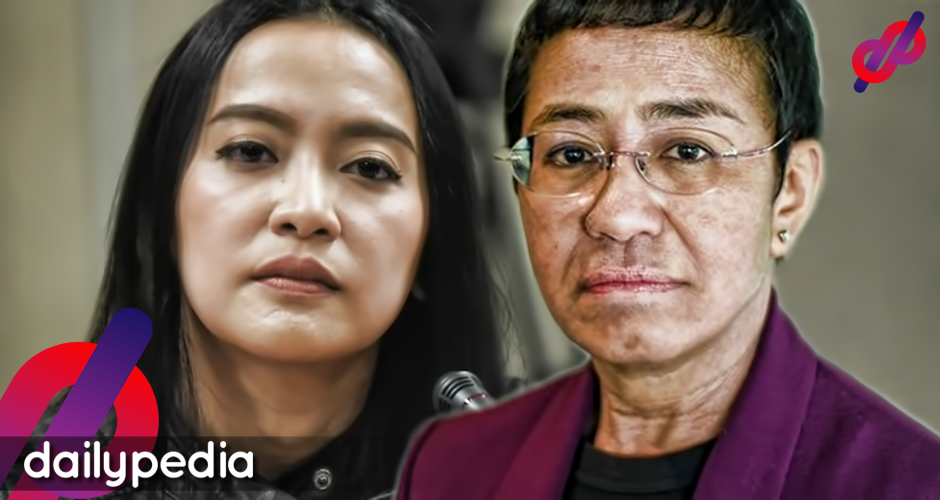 People online pointed out that Duterte allies such as Kiko Pimentel and Major General Debold Sinas were also not punished for committing even bigger violations during the ECQ in Metro Manila.
Uson has been dubbed the 'Queen of Fake News' for constantly spreading false information but has never been apprehended for doing such.
Uson's constant spreading of fake news and the conviction of Ressa has been seen as an attack on press freedom.
Not surprised but horrified nonetheless.

This is a blow to our freedom of expression online and to press freedom as a whole.

Maria Ressa, Rey Santos Jr convicted of cyber libel https://t.co/UAaalAbbAV via @rapplerdotcom

— Pia Ranada (@piaranada) June 15, 2020
Clearly this administration is thinking backwards and on the opposite side.

how come people like Mocha Uson, Koko Pimentel, and Sinas are roaming freely as if they haven't done anything wrong?

— Ferdssss (@Frdmrgbcn17) June 15, 2020
Maria Ressa is convicted but the likes of Mocha Uson are free to publish fake news and proliferate confusion?

Ladies and gentlemen you are witnessing yet another means of the government to silence their critics and dissenters.

— œmar (@omaraculann) June 15, 2020
if you think Ressa is a criminal then you should hold Mocha Uson accountable for all the lies she spews as "journalism". pic.twitter.com/xmT4cTpDrK

— rob (@filipinoairpod) June 15, 2020
They convicted Maria Ressa of Cyber Libel. The heck?? Mocha Uson can insult everybody on social media?

— JUNNIE BOI (@junjuncuuuute) June 15, 2020
how the fuck is maria ressa guilty while mocha uson's dumbass is still roaming around spouting the most false empty-headed shit on her blogs????? make it make sense pls #DefendPressFreedom #JunkTerrorBillNow

— jason dhakal (@jasondhakal) June 15, 2020
https://twitter.com/ohmyqveen/status/1272411566969741318?s=20
Rapper CEO Maria Ressa gets convicted of cyber libel while people who spread fake news like Mocha Uson runs free. This government is a joke. #DefendPressFreedom

— Averil #JunkTerrorBill (@TheAveengers) June 15, 2020
the law was applied retroactively against maria ressa. pero shet ilang fake news ba pinost ni mocha uson??? can someone file a case against her

— kim #OustDuterteNOW (@czaccei) June 15, 2020
https://twitter.com/tintangdilaw/status/1272358661717803008?s=20
What we meant when we asked for accountability:
❎ Imelda Marcos
❎ Bong Revilla
❎ Koko Pimentel
❎ Mocha Uson
❎ Debold Sinas

Not:
✅Leila De Lima (basicially been incommunicado)
✅ Maria Ressa (who was persecuted & today, convicted for an act that was legal when committed)

— Billie Blanco (@_billieblanco) June 15, 2020
So let me get this straight, you convicted Maria Ressa of cyber crime who serve truth to the public and let Mocha Uson, who spreads misinformation to millions. The law was applied retroactively against maria ressa. No wonder the government is REALLY FUCKED UP.

— Ahbi (@DirekAhbi) June 15, 2020
When these "fake news enablers" are connecting Maria Ressa's verdict with Mocha Uson but can't file an actual case to the latter, I begin to wonder if they're still sane. Are they?

— Igorot Lakwatsero™ (@RogerTM_) June 15, 2020
how tf you convict maria ressa but not koko pimentel, debold sinas and mocha uson?? lul pic.twitter.com/7G7WON8Xr9

— patrício #JunkTerrorBill (@patrickfy) June 15, 2020
IF YOU'RE GOING TO JAIL MARIA RESSA, JAIL MOCHA USON, JAIL THINKINGPINOY, JAIL UR FUCKING PRESIDENT (not for cyber libel for mURDER) !!!!!!!!!!!!!

— help (@coconomiyaki) June 15, 2020
https://twitter.com/larajuann/status/1272615834985197568?s=20
Maria Ressa is charged guilty while Mocha Uson roams freely. What a world we live in

— iLustrado (@iggylabiano) June 15, 2020
https://twitter.com/camicuaresma/status/1272363606135304192?s=20