Bayu of Central Java's Sukoharjo regency shared his sad story of his father eating his pet arowana fish which he had taken care of for four years before its demise.
He bought his pet fish at Jatinegara market in East Jakarta which is known for selling a variety of fish.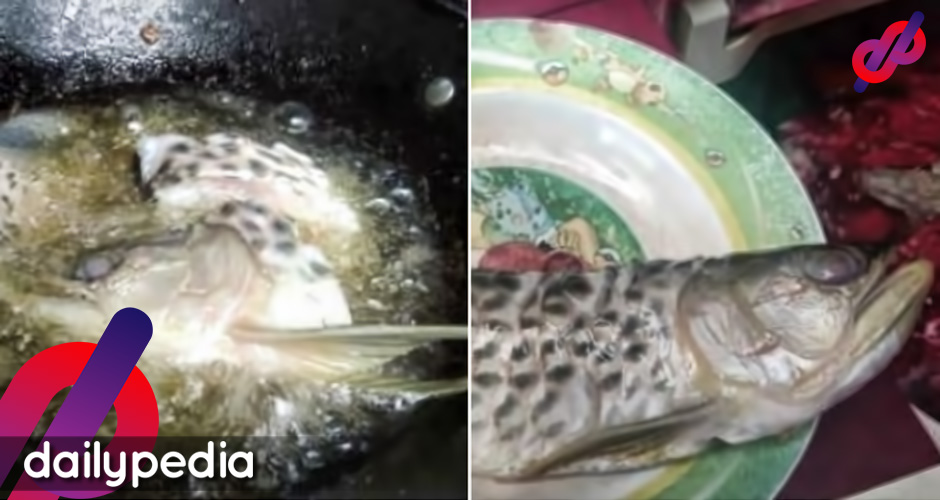 While working in the industrial city of Cikarang in Bekasi, his brother sent him photos of his father preparing his pet fish which was later fried and eaten without his permission.
"My arowana was fried by my father. I bought it in Jatinegara, aged around four years and it had accompanied me in Cikarang for two years. I brought it home [to Sukoharjo] but my father didn't take care of it because he was lazy and ended up frying it," Bayu told community account @solokini via DM.
His story became popular over the weekend given that arowanas are almost always expensive.
"I bought the golden arowana fish for IDR800,000 (US$56.70) at Jatinegara. It was already expensive then, [and] my fish could have been sold for around IDR2 million (US$141.7)," Bayu said.
Bayu decided to take his pet fish to his parents in Sukoharjo as it grew larger so it can enjoy a bigger fish tank. But his father stopped caring for it as time went by, and would feed it lizards knowing that it usually consumes crickets and centipedes.
"During its time there, my fish wasn't taken care of until it got cross-eyed. I had its eyes operated, alhamdulillah (thank God) it got healthy again. Then I got the news that my father fried the fish," Bayu said.
Bayu has already accepted what happened but would feel disgusted whenever he imagines how his father ate his arowana. He was thankful that at least no other family member ate the fish.
"I've let it go. If I imagine [my father eating my arowana] I feel like throwing up," Bayu said.