President Rodrigo Duterte on Thursday expressed confidence that China will develop a vaccine against the coronavirus disease 2019 (COVID-19) by the end of the year.
In a televised public address, Duterte said China, where the COVID-19 originated, is already developing a vaccine and this could be available as early as September.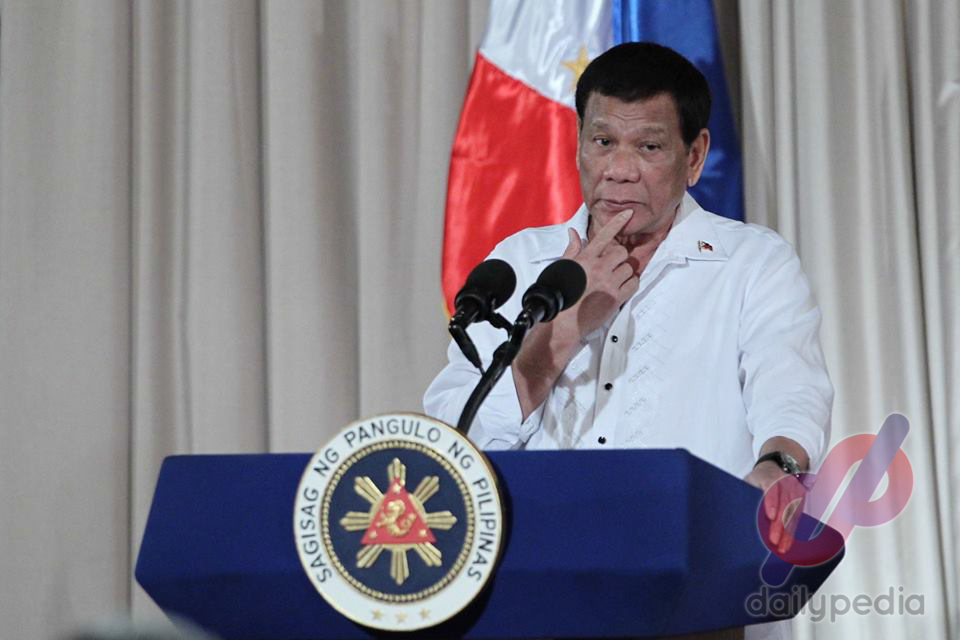 "Everybody has a God — just pray that the vaccine — ang target nila is November — ah September. September I think China will be able to distribute if I'm not mistaken. And the other countries are catching up," the President noted.
"Everybody is at it. So they are really trying their very best. Kaya lang itong China hindi ito hambog. Wala itong ere. But you know, they work," he added.
Duterte said he's "very sure" that China will be among the first countries that would be able to come up with a vaccine.
Health Secretary Francisco Duque III earlier said that SinoPharm — China's biggest pharmaceutical firm — recently invited the Philippines to join its trial for the COVID-19 vaccine it was developing.
Its clinical trial was reported to be in its second phase.
As of May 28, the Department of Health (DOH) has recorded 15,588 COVID-19 cases with 3,598 recoveries and 921 deaths.
According to Duterte, these figures were "not so bad."
"As of today (May 28), we have a total number of COVID cases of 15,588. Now the recoveries 92 new ones, with the total of something like 3,598 to date. Ang patay po is 921. So you would see that Philippines has ratio and proportion vis-à-vis with the population, we have a low rate of mortality here in this country," the President noted.
"The total active cases is 11,069. So ang NCR (National Capital Region) is topnotcher which is 330 or 61 percent. Then we have Region VII, 55; others, 99. Mga repatriate, 'yung dati nadala dito 55. All in all, para sa akin, hindi naman masama ito," he added.
Based on the latest DOH data, the country has a mortality rate of 5.91 percent, lower than the global average of 6.23 percent.