President Rodrigo Duterte announced on Thursday that Metro Manila will be placed under general community quarantine (GCQ) starting June 1 to further ease restrictions and recover from economic losses due to the coronavirus disease 2019 (COVID-19) pandemic.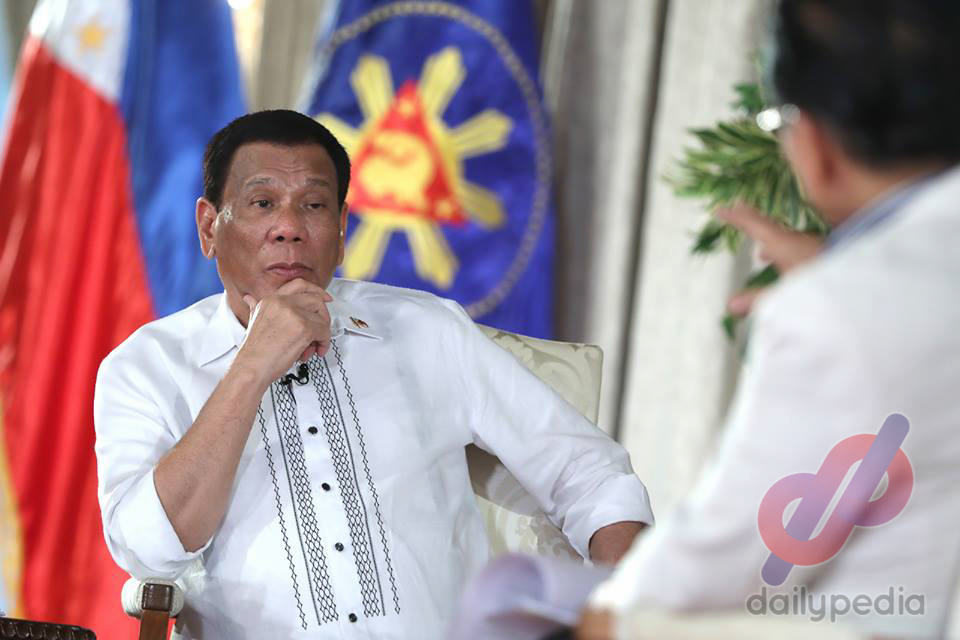 In a televised public address, the President said the National Capital Region (NCR), Regions 2, 3 and 4A, Davao City, Pangasinan, and Albay would be placed under GCQ "until we have reviewed the general situation."
He said the rest of the country would be placed under modified general community quarantine (MGCQ).
Duterte noted that "from time to time (Presidential Spokesperson) Secretary Harry Roque would give us the places where there will be changes."
"The state has every right to control your movement if you pass on the contagion to the population," the President said.
Duterte reminded the public that the gradual relaxation of quarantine measures does not mean that people will be safe from COVID-19.
He said Filipinos must continue to follow safety measures such as wearing of masks, observing physical distancing, and frequent hand washing to help reduce the risk of infection from the coronavirus.
"Remember, the COVID microbes are still in the air that you breathe, that you pass on to your fellowmen if you are not ready or willing to wear the mask," Duterte stressed.
"It is precisely — this is the protection not for you if you do not want it, but for the protection of the other guy," he added.
Under the GCQ, modified checkpoints will be implemented to prevent heavy traffic and quarantine passes will no longer be required for residents leaving their houses.
However, residents aged 60 and up as well as 21 and below are asked to stay home.
A travel pass is needed to able to go to other provinces, but leisure travels are still prohibited.
Businesses and other establishments are still required to continue abiding minimum health standards and the social distancing rule set by the Inter-Agency Task Force for the Management of Emerging Infectious Diseases (IATF-EID).
Mass transportation will be allowed in a limited capacity but bus and jeepney operations are still suspended.
Train systems will also be allowed to operate as well as shuttles of private companies, transport network vehicle services, and point-to-point buses.
Meanwhile, people's movement in areas under MGCQ would continue to be slightly restricted.
Local government units could allow the limited resumption of public transportation, certain industries to operate on a limited capacity, and persons to leave their homes only for essential goods and other basic necessities and in cases of emergency.
The President has placed the entire Luzon under the enhanced community quarantine (ECQ) on March 15 to curb the spread of COVID-19.
He then eased restrictions in Metro Manila, among other cities, from ECQ to MECQ on May 15.
As of May 28, the Department of Health (DOH) has recorded 15,588 COVID-19 cases with 3,598 recoveries and 921 deaths.
The bulk of the infections are concentrated in Metro Manila, accounting for 61 percent of the total infections.