President Rodrigo Duterte on Monday reiterated his order to local government units (LGUs) to accept returning overseas Filipino workers (OFWs) or else, they could be charged if they refuse to take in the returning workers.
In a televised public address, Duterte said everyone's right to travel and to return home is guaranteed under the Constitution.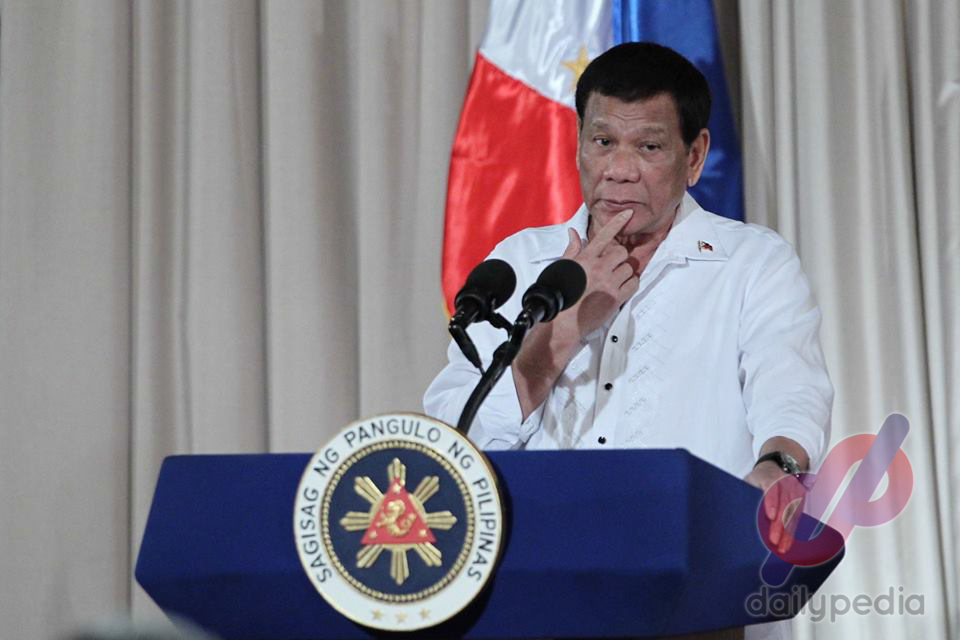 "Now let me be very clear. Let me talk about legality para wala tayong sakit ng loob. Nobody but nobody can really stifle the right of a — whether he is traveling and working outside and coming in, going home. Nagkaroon lang itong temporary — an aberration in the movement of people because of the COVID," the President stressed.
"Ito ang sasabihin ko sa lahat: I said nobody but nobody. And only the national government can impose restrictions on travels," he added.
Duterte explained that only the national government can impose travel restrictions because it is the only one that can declare an emergency based on national interest.
"The issue is national interest. And that power to — of declaration is not shared by anybody. It's the national government," the President said.
He noted that the imposition of "lockdown" should dovetail national policy.
"Ngayon, may mga siyudad na ayaw nilang tanggapin. You know, I'm ordering you to accept them (OFWs), open the gates of your territories and allow the people — and allow the Filipino to travel wherever they want," Duterte said.
"Do not impede it. Do not obstruct the movement of people because you run the risk of getting sued criminally. Because it is the national government who declared there is a national emergency involving a pandemic, an issue of health, that power cannot be shared by anybody else," he added.
The President noted that LGUs cannot unilaterally declare "closing the entry, the egress and ingress of people" because it would cause public confusion.
"Mahirap 'yan. Magkagulo tayo, kanya-kanya kayo…," Duterte said.
"So if you want a measure to be implemented in your local government unit, ask permission from the (Inter-Agency) Task Force (on the Management of Emerging Infectious Disease) because alam mo it involves many issues," he added.
The President noted that it is cruel for the LGUs to shut the doors for the returning workers, who are considered modern day heroes by the government.
"The reason why they are here is connected with the issue of COVID. Nagsi-uwian ito, dineport kasi nga may pandemic involving the entire planet Earth," Duterte said.
"So the reason why they are deported or forced to go home is because of — well, maybe so as not to have a contagion involving a lot of — in numbers. Now to contain it, ito 'yung mga ating kababayan pinapauwi. Tanggapin natin sila," he added.
Meanwhile, Interior and Local Government Secretary Eduardo Año told the President that the 24,000 OFWs who underwent real-time polymerase chain reaction (RT-PCR) test, got negative results.
"Kung sakali lang po na may makakalusot na nawala 'yung kanyang result at siya ay dumating sa LGU ng walang papeles, ang advice po natin sa LGU tanggapin ninyo at ilagay ninyo sa quarantine hanggang dumating 'yung kanyang result," Año said.
The Overseas Workers Welfare Administration (OWWA) started to send home OFWs, who were stranded in Metro Manila, based on the order of the President.
According to Año, around 300,000 OFWs are due to return to the country this year as they became unemployed or were sent home by their employers due to the COVID-19 pandemic.