A heartless customer pranked 30 delivery riders by giving a fake and non-existent delivery address.
Due to the lockdown, the demand for delivery services and online food ordering is high. Unfortunately, some people use this time to make fun of other people who are just trying to earn a living.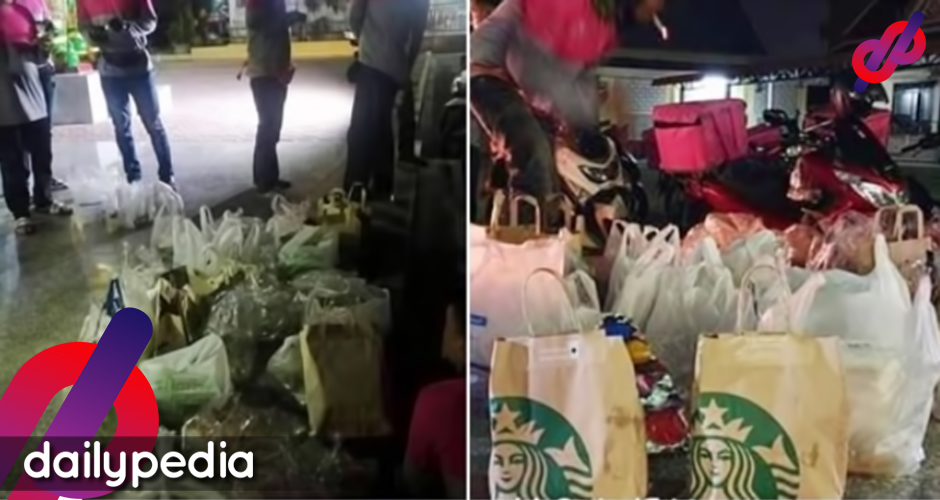 Delivery workers expressed their dismay with customers who cancel orders and make fake bookings. The damages are being charged to them that's why they lose money because of these cruel pranks.
Recently, 30 delivery riders in Thailand became victims of an anonymous customer who made around 80 food orders to a fake and non-existent address. The riders arrived at the same spot and realized they were pranked.
In the Philippines, Easyboy Dagupan shared experience of "fake booking" through a Facebook post on May 23.
https://www.facebook.com/permalink.php?story_fbid=136133974736450&id=101006238249224
EasyBoy Dagupan said that at 4:43 pm of the said day, a customer messaged them to ask if they are still open, and then placed an order. After that, they forwarded the customer's order form to the rider.
In the beginning, the customer was responsive. However, when their rider was on the way to the delivery address, that's the time when the customer stopped responding.
"At first, the customer was so responsive, nagrereply pa sa mga clarifications namin regarding her orders. Pero nung naorder na lahat ni rider at malapit na siya sa location ni customer, doon na siya nagstart na di nagreply at di sumagot sa mga calls."
The rider could not find the exact location so he even tried asking the people nearby.
Easyboy Dagupan said that they were worried about their rider since it was nearing the 8 pm curfew.
"Sobra na kaming worried kasi mag i-8PM na, sobrang lapit na mag curfew pero asa Lipit Manaoag pa rin rider namin." Easyboy Dagupan said.
"Ang malala pa asa ₱3,000 plus yung bill ng customer. Tapos yung HIRAP AT PAGOD ng rider namin na lumipat lipat ng store para lang mahanap gusto ng customer at magantay sa mga orders. At yung travel time pa ni rider from DAGUPAN to LIPIT MANAOAG and vice-versa," they added.
In the same post, the food delivery service appealdc to the public to avoid cancellation of orders and fake bookings.
"… sana hindi na to mangyari sa ibang food delivery services dahil ang pinaka kawawa dito ay yung mga riders lalong lalo na ngayong pandemic." they said.
Netizens also showed sympathy for the riders and other victims of these cruel pranks.
food delivery pranks aren't good and isn't even funny so stop doing this. stop messing with people's hard earned money. di na nakakatuwa.

— Leexii (@lexxyhindang) May 25, 2020
https://twitter.com/emilenate22/status/1264422897788940288
https://twitter.com/leighantwonette/status/1264242557329870848
Ang creepy naman nang mga food delivery nato mag prank. Imagine mo pwede nila malaman address mo instant. No good prank ah

— Clement Guillamas (@JCGuillamas) May 21, 2020
Dapat walang COD sa food delivery dahil dami prank users. Kawawa riders at delivery service abonohan.

— Huelesakabite (@HueleNgKabite) May 17, 2020
"You should report the incident to the police. In other countries, they use cellphone numbers to locate the person with the help of the telco just by tracing the recorded call or message. The government should exempt these cases in relation to the privacy act para malessen ang ganitong incident. Sana sample-lan ng NBI ganitong incident," one Facebook user said in a comment.
Netizens wish that these food delivery services who became victims of fake bookings will be able to trace these heartless people who pranked them.