Areas, where the majority of COVID-19 cases are still rising, are already shifting to General Community Quarantine (GCQ).
Movements and transportation are still limited, yet more people are allowed to go out compared to ECQ.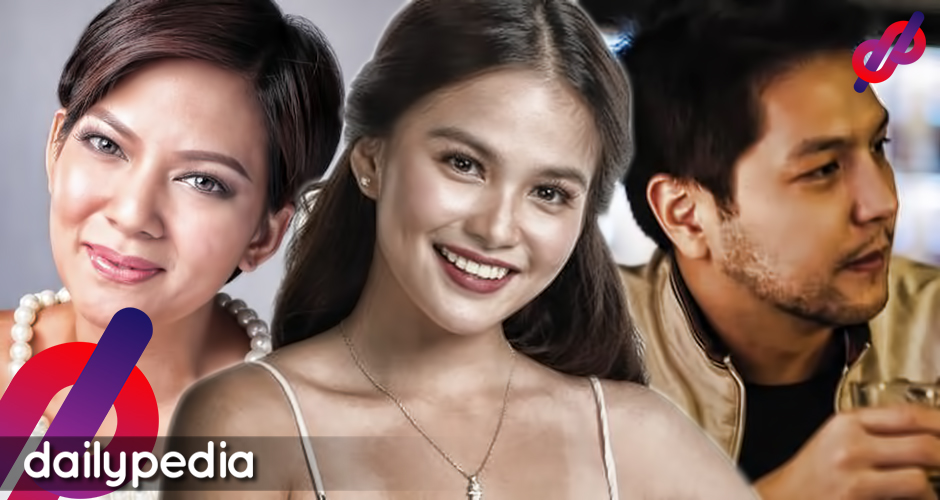 Malacañang officially announced on May 28, that we are now ready for a more relaxed community quarantine from June 1 to June 15. Presidential spokesperson Harry Roque stated that IATF recommended the shift of MECQ to GCQ since care capacity has improved. But he reiterated that the situation will still depend on the cooperation of Filipinos on the new health protocols.
He said, "NCR is ready (based) from the data we've seen but that really depends on the cooperation of everyone.
"Lilinawin ko lang po, kahit anong anunsyo ng Presidente mamayang gabi pupwede po tayong bumalik sa ECQ muli kung ang datos ay magpapakita na mabilis na naman ang doubling rate. Kooperasyon po," he added.
Together with the government crisis communication center 'Laging Handa PH'people are continuously reminded of the implemented guidelines. Physical distancing and mandatory wearing of protective equipment are mandatory.
Despite the assuring words of the leaders, citizens still have doubts about whether we are truly ready for the transition. Some approve of the decision since for them taking the risk is better than waiting while some think that the country is not yet fully capable of addressing the pandemic.
Many artists also expressed their fear of the shift. Chynna Ortaleza tweeted her concern regarding a possible increase in COVID-19 cases when the lockdown is lifted.
I feel really scared about the rising number of cases & the lifting of the lockdown. 😕

— Chynna Ortaleza (@ChynsOrtaleza) May 28, 2020
Elisse Joson, on the other hand, is unsure of her feelings towards the declaration of GCQ and asked for the opinion with netizens.
I don't know how to feel about being in GCQ so soon.. kayo, anong opinion nyo about this?

— Elisse Joson (@ElisseJoson) May 28, 2020
DJ Gino Quillamor sarcastically called it GLCQ 'Good luck community quarantine.'
Should've called it GLCQ.

Good luck community quarantine. 🤷🏻‍♂️

— Gino Quillamor (@ginoboi) May 28, 2020
Kim Chiu is getting ready GCQ but remained cautious.
Getting ready for #GCQ 🤍
It is a risk going out today especially starting on Monday, officially announced that we are under GCQ. Thank you @cherrymobileph family sir maynardngu for sending this #CHERRYion a personal… https://t.co/bDrswNsqMB

— kim chiu (@prinsesachinita) May 30, 2020
Many other netizens shared their fears on social media. Here are some of their thoughts:
GCQ without concrete economic plans and mass testing? GCQ with a threat to our freedom of expression? The ruling class has removed our training wheels, and we're in for a bumpy ride.#MassTestingNow #AyudaHindiBala#OustDuterte #JunkTerrorBill pic.twitter.com/52QobXeq6G

— Alay Sining Fine Arts (@AlaySiningEpey) May 29, 2020
It seems like GCQ now means Getting COVID-19 Quicker.

— Leonard Javier ✊ #HealthForAll ⌬ (@STPbasileo) May 29, 2020
Hidden message behind implementation of GCQ pic.twitter.com/h3bdXIBe85

— Random Vibes Ph (@RandomVibesPh) May 29, 2020
we waited in quarantine for 3 months for what???????? no mass testing, GCQ, senate passing non-essential bills pic.twitter.com/sQ9isfrIl7

— Alyanna (@aly4nna) May 29, 2020
– no concrete plans for this pandemic
– no mass testing for the filipinos
– there's no enough support for the hospitals
– gcq was implemented even tho there's no mass testing happened
– terror bill

welcome to the philippines and to its masangsang na gobyerno.

— sammi⁷ #BLM #JunkTerrorBill (@bangtanblooms) May 29, 2020
Nung nag announce ng ECQ

WOKES : this is Martial Law.. Give us our freedom.. Blah Blah Blah..

GOVERNMENT: Starting June 1 NCR will be under GCQ & the rest will be MGCQ

WOKES: "Survivor Philippines" "Matira Matibay"

srsly? ENE BE TELEGE!!!! Sarap ibalik sa sinapupunan! pic.twitter.com/c8ExbGGHX8

— @Ttaaassyy (@Yssaatt) May 29, 2020