As the country fully moves to General Community Quarantine (GCQ), certain policies should still be considered to maintain safety and control from the movement of people.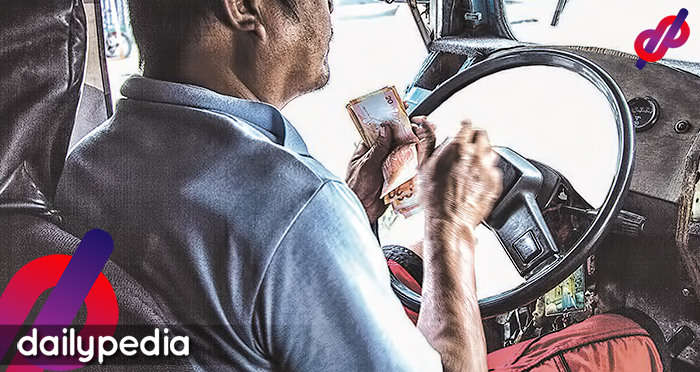 Since its GCQ more people are allowed to go out, thus public transportation is highly needed. Prior to GCQ, the Department of Transportation announced the list of vehicles allowed to operate.
DOTr scheduled the operation in phases, where phase 1 is from June 1 to 21 and phase 2 is from June 22 to 30. Vehicles under phase 1 are Train and Bus Augmentation, Taxis and TNVS, Shuttle Services, and Bicycles. Phase 2 includes public utility buses, Modern PUVs and UV Express.
LOOK: Here's the allowed public transportation modes under GCQ via @DOTrPH | @jacquemanabat pic.twitter.com/0zMbWfr67k

— ABS-CBN News (@ABSCBNNews) May 29, 2020
No old jeepneys were mentioned except for the modernized PUVs, which gives an indication that the DOTr is pushing their agenda of modernizing public vehicles.
In 2017, DOTr launched the Public Utility Vehicle Modernization Program (PUVMP) with the goal of phasing out old jeepneys, buses, and other Public Utility Vehicles (PUV) and replacing them with safer and environmentally-friendly alternatives over the next few years.
Transport groups have criticized the program as "anti-poor" as most drivers and small-time operators would be unable to afford replacement units under the program.
Though it was not specified in the list that old-jeepneys can operate. DOTr Senior Transport Consultant Bert Suansing told CNN Philippines that some traditional jeepneys will be allowed to operate in areas that can't be served by the listed public utility vehicle. Though not all 55,000 jeepney units in Metro Manila can operate.
He said, "What we see, the buses and modern jeepneys are not enough to serve a route, so what we are doing is also allot some units of traditional jeepneys to run on those routes,"
Also, it was earlier announced by DOTr Assistant Secretary for Road Transport and Infrastructure Mark Richmund De Leon that old jeepneys will be allowed to operate as long as they secure the special permit that the LTFRB will be issuing.
"Old jeepneys can still operate as long as they secure the special permits in GCQ areas." He also added that sanitary standards should be followed prior to the operation of old jeepney which "will strictly impose health safety standards at all times to ensure the safety of [their] drivers and passengers."
For over two months after public transport was banned, many jeepney drivers have been out of work, and still being not able to operate during GCQ is another burden especially in this time of the pandemic.
Many citizens side with the drivers and hope jeepneys will be allowed to operate and let modernization plans be set aside for a while.
Tangina niyo nageffort ang mga jeepney drivers na maglagay ng panakip sa bawat gilid mg upuam para maipatupad pa rin ang social distancing tapos di niyo sila papayagan mamasada? ano na lamg ang ipapakain nila sa pamilya nila? e hindi naman palagi meron silang ayuda galing sa inyo

— SPO1 Dela Cruz (@aji_rex) May 29, 2020
may UV express pero walang jeep???? hindi ba mas kulob at siksikan don pls tell me nakaligtaan niyo lang na isama mga jeep dito lol

— nyx (@vioIocks) May 29, 2020
Sneaky! lowkey phasing out the jeepney

— eaziii (@eduardzelleriii) May 29, 2020
There are only limited Modern PUVs in the metro…

— Jerwel De Perio (@JerwelDePerio) May 29, 2020
During the Laging Handa press briefing, Malacañang apologized to jeepney drivers as they are still not allowed to operate on June 1, when large parts of the country transition to eased quarantine restrictions.
Harry Roque said it would be difficult to practice physical distancing inside jeepneys. "Pasensiya na po sa ating mga kapatid na namamasada ng jeepney. Pero pinag-aaralan pa po paano magkaroon ng social distancing sa ating mga jeepney," he said.