The unverified page of Catholic Bishops' Conference of the Philippines (CBCP) with more than two thousand followers went on Facebook to share how notorious Francis Leo Marcos scammed the organization.
According to this page, Rev. Msgr. Andres Viquiera former Parish Priest of St. Joseph Parish Church shared how the scam went about.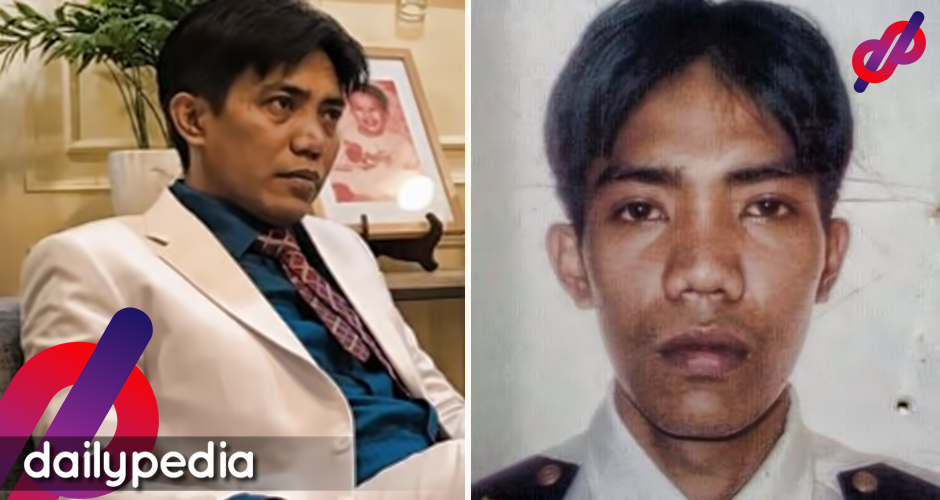 Marcos pretended to be an Ex- Philippine Navy Officer and the President of Fishers of Men Foundation.
"He came in the island sometime in 2016 with several businessmen from Manila, they introduced their foundation helping fishermen around the country and even invested 100k as an initial aid and to buy some fishing equipment."
He used the church's name to gain more leverage in maximizing potential benefits from his scam.
"After several months, Mr. Francis Leo Marcos was using the name of the Church for collecting fish and renting boats (rent not yet paid) huge amount of fish along the region to a promise of acquiring it for at least 1.5x against the local price at that time and came up with a made-up story that they are helping the church raising money," said the post.
Marcos just disappeared without notice.
"Of course the fishermen accepted the deal. It went smoothly for quite some time not until they disappeared sometime in October of 2016 and unfortunately together with some 400k amount of unpaid fish."
The church believes Marcos is the same person that the organization met with back in March.
He promised to help the church with relief goods but never delivered on it.
Marcos has garnered millions of supporters nationwide for his 'Mayaman Challenge'. At the onset of the enhanced community quarantine in Luzon, Marcos constantly went live on Facebook showing several trucks that he claimed as his, filled with sacks of rice.
The public admired his selflessness and gave him the nickname Boss FM. Big social media personalities such as Makagago and other lesser-known wealthy people were then inspired to participate in the 'Mayaman Challenge' where they would help the indigent affected by the outbreak.
His initiative started when Green Meadows, the subdivision he currently resides in, rejected the entry of his trucks due to strict restrictions. He also challenged his wealthy neighbors, making it look like they weren't helping the needy, but the truth is that they already did, they just didn't go on social media to brag about it.
As his fame rose, various posts came up suggesting that Marcos isn't who he claims to be. He's been said to be a relative of former President Ferdinand Marcos, the chairman of his business called the Marcos group of companies, and has a net worth of at least $25 million.
One John Robert Pelayo suggested that Boss FM's real identity is Norman Mangusin, a man well versed in scamming who came from a poor family, with photos on the internet to prove it.
There was a video of Imelda Marcos and Mangusin seated together at a table in his home, and the latter was very accommodating.
It was later found out that Imelda asked the NBI to investigate Mangusin because he claims to be a custodian of the Marcos' wealth and the fact she is unaware of his existence up until their meeting.
Other posts say that Chinese businessman Bernard Chong is just using Mangusin as a front so he can rent three mansions in Green Meadows.
Mangusin's biography says he graduated from National High School of Massachusetts and, later, at the Massachusetts Institute of Technology, which is far from even being slightly believable given the way his speech is presented.
Xian Gaza, another well-known scammer has said that he and Mangusin operated a scam years back, and confirmed that Boss FM is just faking his identity.
Gaza said Mangusin was an OFW, but illegally altered his birth certificate to avoid getting arrested.
Moreover, Mangusin has also been accused of selling fake gold bars, which he denies, because he says he has always bought real gold since he has a knack for them.
But the pressure got to Mangusin. In one of his videos, he admitted that Francis Leo Marcos and Norman Mangusin are the same person. According to him, he has no control over his identity because his mother gave it to him. He said his mother was such a big supporter of the Marcos family that she wanted Norman to act like he was one of them.
People have also pointed out that they never saw Mangusin deliver the sacks of rice, as his live videos only show the rice on the trucks as he talks to the people, never the delivery process.