Director JP Laxamana told his followers he's been coping well with Obstructive Sleep Apnea (OSA).
He went live on Facebook to give an update on his condition.
"Wala po akong COVID. CPAP machine po yung tawag dito."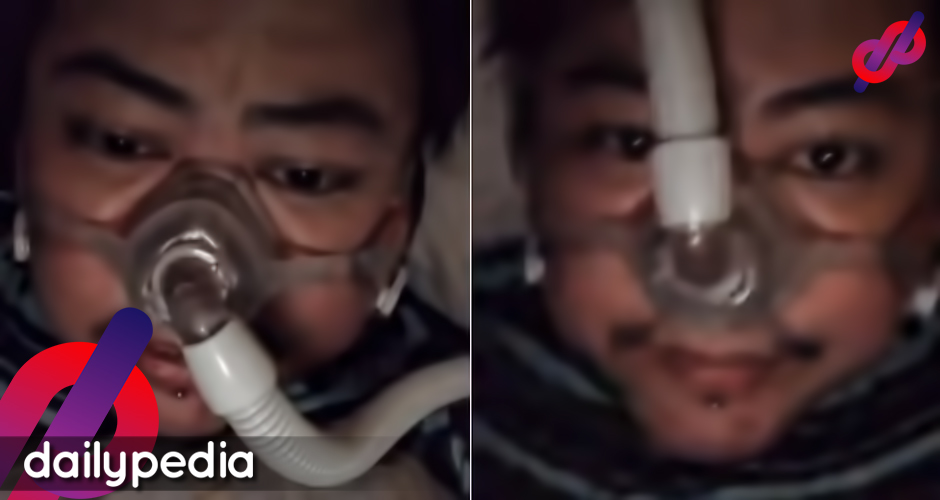 OSA is when a person stops breathing for a moment during sleep and is usually accompanied with consistent snoring, even in a healthy person.
"Kapag natutulog yung taong may Obstructive Sleep Apnea (OSA) tumitigil ang paghinga nila kalagitnaan habang natutulog so its very dangerous sa kalusugan."
Most would brush OSA off as something minor, but many have died from it, including late Star Wars actress Carrie Fisher.
JP has tonsils relatively bigger in size.
"In my case dahil malalaki yung tonsils ko, aside from snoring meron rin akong OSA."
He was diagnosed with a 'very severe' case of OSA at Medical City that led him to buy a Continuous positive airway pressure (CPAP), a device used to prevent the airway from collapsing, making breathing much easier.
"Dinidetect niya kung tumitigil akong huminga habang natutulog."
JP has been advised to have a tonsillectomy for complete freedom from OSA. The use of CPAP is more common than most people think, which also helps reduce snoring.
JP was suffering from interrupted sleep caused by OSA. Waking up sweaty and drowsy was common for him before using CPAP because his body would struggle prior to waking up in the middle of the night.
In addition, even when he was tired, 'paputol putol yung tulog ko" before using the machine.
Tonsillectomy cannot be performed without JP losing weight first.
JP said he quit smoking last September when asked about it by a follower.