It's a very sad time for the Filipino people as the Philippines just dethroned Malaysia for the country with the most confirmed COVID-19 cases in Southeast Asia.
The news was confirmed by the ASEAN post via Twitter on April 13.
But the number is much higher now. As of April 16, 2020, the confirmed cases in the country is at 5,453 with 349 succumbing to the virus.
SNAPSHOT: It's official! ASEAN is set to surpass 20,000 Total Cases within the next few hours. In a sign of further troubles for the Southeast Asian region, New Cases crossed the 1,000 mark for the second-day running.#COVID19 #CoronaVirusOutbreak #CoronaVirus pic.twitter.com/4bPUGBBFv3

— The ASEAN Post (@theaseanpost) April 13, 2020
The Philippines has shown how it was unprepared as mass testing is just commencing while other countries have already done this months ago.
This isn't the only statistic the country has to worry about. According to Deep Knowledge Group, among the 20 countries with the highest risk of COVID-19, the Philippines is ranked at the 9th place, with Italy being the first.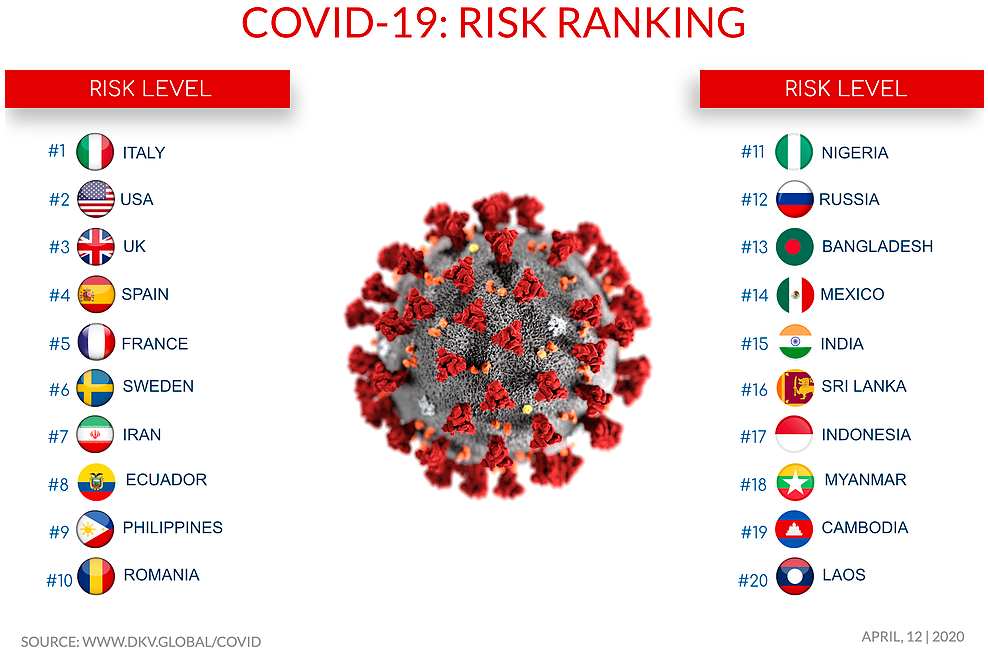 The enhanced community quarantine (ECQ) in Luzon has been hell for people living below the poverty line. Photos and videos on social media show that not all the poor are getting their share of relief goods.
One of President Rodrigo Duterte's 30 different emergency powers is to deliver cash aid to the 18 million poorest families. These families will receive Php 6,000 to Php 8,000 a month for two months in cash aid.
Newsgroups have reported that even the poorest of poor are not given forms for them to qualify for the cash aid. Congressman Alan Peter Cayetano has been called out for 'lying' about the cash aid, which gave false hopes to residents in Luzon.
Even with all the problems, Duterte can't help but to constantly defend China.
Opposition Senator Leila de Lima has said recently that he should stop defending the communist country. Duterte uses a portion of his address to the nation to defend China.
"His subservience to the Chinese government should have allowed us to be informed earlier and prepared better. But it did not. The opposite happened. He bought into the China propaganda—hook, line, and sinker."
On Monday, Duterte even said that he received a letter from Xi Jinping thanking him for protecting China from reports that the virus originated from it.