According to President Rodrigo Duterte on Thursday, the Philippines was the first Asian country to impose a community quarantine to prevent the further spreading of the new coronavirus.
Duterte said there would be more confirmed cases had he not approved the lockdown.
"Ngayon tingnan mo ang total [cases]. Ano na lang kaya kung hindi tayo nag-lockdown."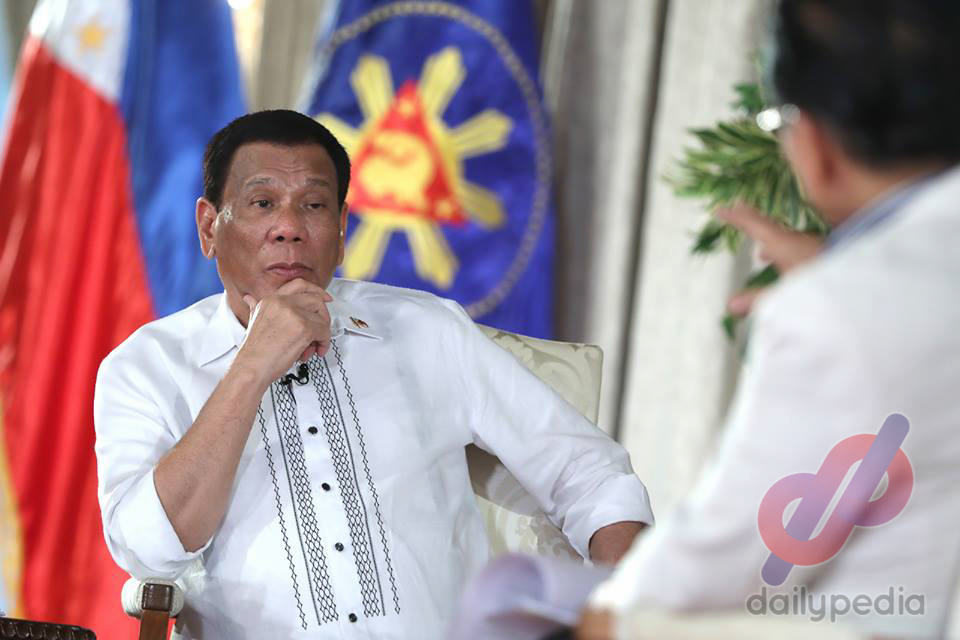 He said to take a look at countries that not have implemented a lockdown, and pointed out that the Philippines was the first country in Asia to take the initiative.
"Kung hindi ko ni-lockdown ang Pilipinas, kita mo 'yung mga bansa na ayaw. Dito, tayo ang nauna sa Asia. Tayo talaga ang nauna sa Asia."
He added that doctors thanked him for doing it.
"Baka sabihin mo, napakahusay ni Duterte kasi nag-lockdown. Ang may sabi niyan, 'yung mga doktor, hindi ako. Hindi akin itong social distancing."
The president also acknowledged the fact that infected individuals have already entered the country prior to the lockdown.
"Even during the previous months, meron na 'yan (COVID-19) at nakapasok dito, hindi lang alam ng mga tao."
While is indeed true that the Philippines was the first Asian country to impose a quarantine over a huge area, but according to CNN back in February,  the first town to be under a lockdown outside of China was in the Son Loi district of Vietnam.
The Department of Health (DOH), along with the government was slammed due to refusing to ban flights from China "because they are not also suspending theirs and they continue to respect the freedom, flights that we enjoy in their country."
The travel ban came days after the president's pronouncement, and several days later, three Chinese nationals tested positive for COVID-19 and were officially the first cases in the country.
Big time personalities went on Twitter to express their thoughts on the President's statements.
Atom Araullo posted a photo showing that Iran and Vietnam did the lockdowns first. He also asks the people to look at the bars indicating that other countries imposed a national lockdown, whereas in the Philippines is only localized. Araullo is basically discrediting the President's claims.
Taken at face value, this claim is inaccurate. Iran and Vietnam imposed localized lockdowns earlier than the PH. More revealing though is the gap between first case and restriction of movement. It's important to know the interventions done in between. https://t.co/q5EqSWzCzz pic.twitter.com/aIhdhnKGSW

— Atom Araullo (@atomaraullo) April 16, 2020
Film actress Chai Fonacier wants people to remember the time when the president lied about warning the public of the coronavirus 'at the start. On April 6, Duterte said, "Itong COVID na ito, ito talaga 'yung tunay na at the start sinabi ko sa inyo bantay kayo dito, bantay tayo, talagang yayariin tayo nitong COVID na 'to. It might not really cripple a country but it will of course, you know, cause a sadness and fear kung paano tayo makaraos dito."
Mabuti na lang daw at nag lockdown.

Never forget what he said in February, while we were all calling for a ban on incoming travellers from infected areas.https://t.co/ES2ujn0VGshttps://t.co/ES2ujn0VGs

— Chai Fonacier (@bansheerabidcat) April 16, 2020
But his statements have been fact-checked.
The simple fact is that after the first COVID-19 related death was recorded in the country, he claimed that "everything is well" in the country, adding that there's "nothing really to be extra scared of that coronavirus thing."
"Kagaya ng SARS, I assure you even without the vaccines it will just die a natural death. Apparently, itong mga ganito, mga virus, ano 'to HIV, wala – nawala na. Meron, kokonti na lang," he said.
Fonacier also doesn't believe that the Philippines was the first to call for a quarantine in Asia. She also slammed the Palace for calling out people who violate quarantine guidelines. Chai brings up the incident where Sen. Koko Pimentel broke protocols when he escorted his pregnant wife to the hospital, breaking his 2-week quarantine on the 10th day while exhibiting COVID-19 symptoms.
Nagsisinungaling kayo tungkol sa paglockdown, sinasabi ninyong nakapaglockdown tayo ng, ahem, "maaga," (weh?) Tapos kami sisisihin niyo? Gusto mo ng lista ng pasaway? Si Koko Krunch, yang taong walang disiplina sa oras kung mag address ng bansa, at kayong mga sinungaling https://t.co/MssyD3Wqz9

— Chai Fonacier (@bansheerabidcat) April 17, 2020
TV personality Richard Juan seems like he also doesn't believe what the president had just said due to the Philippines having the most number of confirmed cases in the Southeast Asia region.
https://twitter.com/richardjuan/status/1250789374091948033?s=20
It was evident from the jump that the Philippines wasn't prepared for this crisis. Mass testing in the country is still an issue, as not even 60,000 people have been tested. Mass testing also came in late because the DOH wouldn't allow it, and even at the time of the statement, the Philippines already had 100,000 test kits ready for use.
According to Deep Knowledge Group, among the 20 countries with the highest risk of COVID-19, the Philippines is ranked at the 9th place trailing behind Ecuador.
The Philippines currently has 5,878 confirmed cases, and 387 deaths.