Mayor Gabino Ganggangan of Sadanga is getting praised on social media for not accepting relief goods from the Department of Social Welfare and Development because he thinks his municipality is doing well and those goods are needed more by other areas that are suffering.
"Today I was informed by our MSWDO that some relief food packs sent by the DSWD region are now available at the PDRRM office in Bontoc for LGUs that might be requesting."
He did not accept the food packs even knowing that the situation can get worse.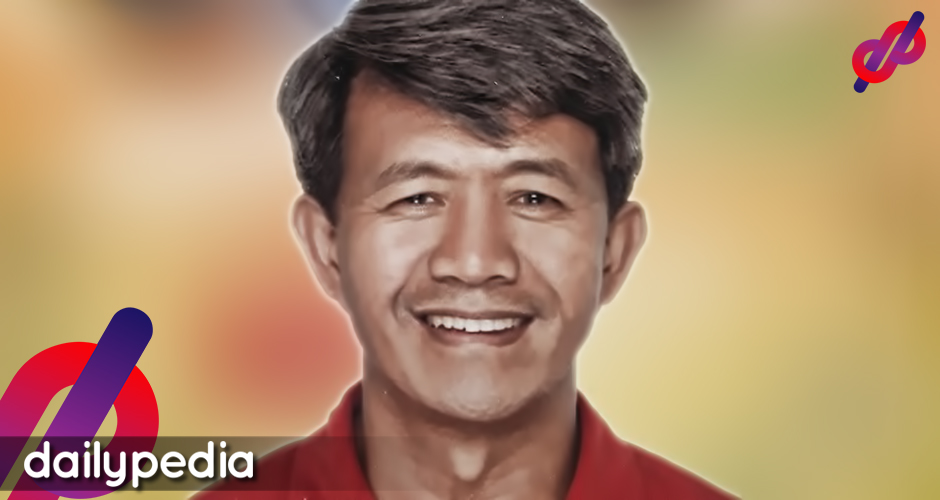 "However I decided and instructed our MSWDO to relay our message that our municipality will not be availing of these food packs even if the lockdown will be extended."
He acknowledges that there are people in the municipality that need them but the area itself is rich in resources which the natives can rely on for the coming months.
"It's not that we don't have poor and needy families but I believe that we as tribal communities still have and should sustain our 'built in' and homegrown or indigenous social structure, values, and practice of taking care of our respective relatives or kins, neighbors, or kailyan in distress during hard times or economic crisis."
The natives have a culture where they lend a hand to those who are in need of it. Being selfless seems to be the number one rule when it comes to the community.
It is during these kinds of economic hardships such as "food shortages", hunger and famine that the "richer or better of" (kadangyans) among a clan or village are expected to aid their needy relatives by lending their surpluses.
Ganggangan already has plans should things get worse in the municipality, which garnered more praise from netizens.
"Should this crisis extend longer to the extent that our needy families really run out of their rice supplies, we shall mandate the kadangyans of every barangay to open up their rice granaries (agamangs) to sustain us through to the next harvest season. I assure that no family shall go hungry in our municipality even during these hard times."
He wants the government to cater to those in the city because they are the most affected by the lockdown, and are struggling to get goods.
"Let the Nat'l Gov't feed those more needy, [the] urban poor in the cities and those less fortunate in other areas who can't sustain themselves, while we sustain ourselves while we can.
Again I enjoin everyone to cooperate with our efforts to shield our municipality from this COVID 19."
People on Twitter also shared the post, and netizens had nothing praise for the mayor.
Sadanga, Mountain Province refused their relief packs. They asked for the food to be given to the less fortunate in other areas.

Read Full Satement Below.

A Public Notice
by Mayor Ganggangan
March 30, 2020

📷 ctto pic.twitter.com/XDeppfMntQ

— Miss Maggie (@MiaMagdalena) March 31, 2020
Awesome!!! How much we have lost to colonization. Yet these are the cultures the system seeks to eradicate.

— nonoy espina (@EspinaNonoy) March 31, 2020
ang ganda ng lugar na yan, sana safe kayong lahat dyan.

— Nelreis (@nelreis_) March 31, 2020
"Brilliant Apo Mayor! This is now trending in socmed! Sadanga is now on the radar of social scientists who are interested with our kind of culture, and tourists who want to know or see what an "Agamang" is, but it's unfortunate for them, ta bawal met ti torista! In one brilliant stroke, we are now noticed by everyone and you just made yourself a celebrity. Kudos Mayor! Nobody does it better than you."
"Wow! You are an endangered species Mayor Gabby. If all fellow Indigenous Peoples, and even non IP's will follow your example then perhaps everything will be in order. Self-reliance and resourcefulness is the key to successfully battling this crisis. Matago tago kayo ay iSadangga! Matago tago tako am in!"
"Apo Mayor, I always boast to my classmates and co-workers how our tribe have survived independently since our existence because of our culture. I support your action 101%. Matago tago tako main."
"Mejo masayanganak lng ta dagidyay daduma nga uubing kano asha ket medyo makaan na kultura such as ob-obfo (bayanihan)."
"Highschool kami idi ket every weekend ikami in ingaat ken erag ay agkakabatch. Kadagiti uubing makita yo koma ti importansiya ti farmer itatta nga crisis. Uaray maid sipin nu waday vinayo. Kudos apo Mayor"
"NCIP please take note of this practice, this should go to the records of your office. this actually covers the agricultural cycle practices of indigenous peoples and their way of life . congratulations mayor for keeping the culture and pravtices alive . . ."
"YOU HAVE THE BEST MANAGEMENT AND CULTURAL BLUEPRINT MAYOR. WORTH SHARING FOR ADOPTION BY ALL OTHER COMMUNITIES/LGUs."
"God Bless the People of the Cordillera region to sustain their culture and values of taking care of their relatives and kailyans that no one will go hungry during times of calamities and hard times like this time."
"Our snappy salute to you Mayor and to the people of Sadanga… Bayanihan works.. panagtitinulong ti importante ita a tiempo kas ti nabangonan tayo nga ugali"