Foreign Affairs Secretary Teodoro Locsin Jr. found the short video presented by Senate President Vicente "Tito"Sotto III during Tuesday's Senate hearing on government measures against the novel coronavirus (2019-nCoV) ridiculous.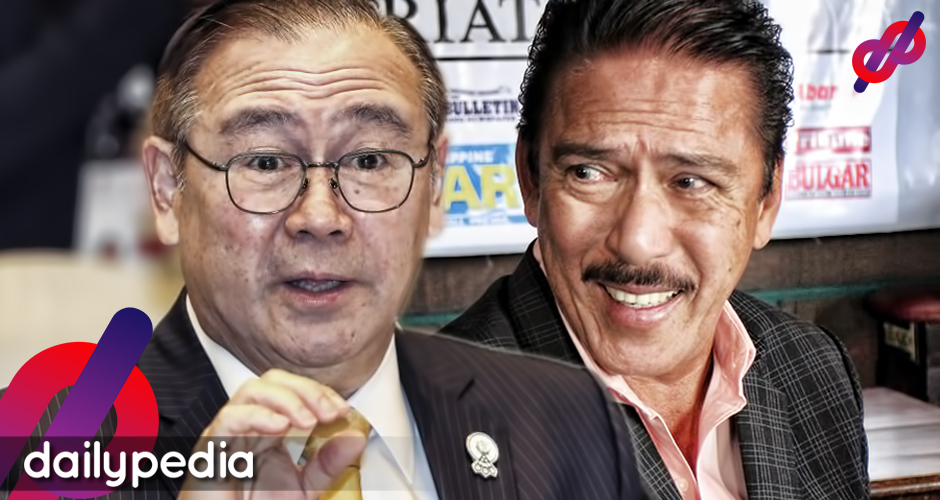 "This is an example of one of the craziest videos I have ever seen. In this video, there are the suspects: China inflicting it on itself, 99 percent of all infections are Chinese. So why would they do that? Maybe the plan is for China to create a virus so strong, they would first test them on themselves and when they are all dead, they would spread it to other countries," Locsin said sarcastically.
"Second, other suspect: US. The US has done this because they can send it all across the ocean into Wuhan and kill the Chinese, but then later on the other suspects are Canada that at any rate, it says it could also spread to US and Europe," he further said.
"Again, this is a plot of the United States and the West to destroy China by first destroying itself, this is really clever," he added.
The video played by Sotto alleged that the novel coronavirus was a US-led bioweapon against China.
Sotto said he received the speculative video on Monday, calling it "interesting, if not revealing."
The video — from YouTube channel "The Atlantis Report" — surmised that the US government may be "directly involved in the development of the deadly coronavirus strain" in order to quell China's growing power.
"Everything apparently points to biowarfare being waged against China," text in the video read.
However, it did not cite any official sources for its claims.
Locsin was unconvinced by the bizarre claim, but said "there is no doubt that there are people abroad in the West who are perhaps happy that this is happening to China."
"Unfortunately for them, if that is true, this disease is only proving the resilience and strength of China," he added.
The video also alleged that China is "always lying about figures and statistics."
"The coronavirus is way more grave than they make it seem," it claimed.
However, Locsin debunked this notion that China was supposedly hiding information from the public.
He said China was already warning its nearby consulates about the coronavirus before they were sure about it.
"I don't know if you can believe this. There is no truth that China even withheld info about this disease," he said.
"Before the discovery that you could isolate it, China was already spreading the news to all of its special administrative regions, who were then authorized to tell us that this is happening," he added.
Locsin noted that as early as January 7, the Philippine Consulate in Hong Kong was able to receive information from the Hong Kong government.
With no further questions, Sotto then told Locsin: "It's good that you have expressed your opinion on the matter because this is circulating."
He added that he shared the video to gain another perspective on the issue.
"It is best that we are aware of what other people are saying on this coronavirus," Sotto stressed.
Meanwhile, a February 1 article in the investigative magazine "Mother Jones" reported that "The Atlantis Report" is one of the YouTube channels that "are cranking out content that, in many cases, spreads alarm, unsubstantiated claims, scams, and sometimes outright disinformation."
It added that "the channel's three videos on the coronavirus, which have collectively racked up hundreds of thousands of views, are even odder than their titles."
"One video offers a mishmash of conspiracies about the virus that, beyond being baseless, are contradictory," the article said.
"The videos' description section provides links to a donation page on an a blog associated with the channel called 'Financial Armageddon' and to an Amazon affiliate program that gives the person who made the link a referral fee for any purchases then made," it added.
Sotto earlier received flak over his misinformed cloud seeding suggestion in response to the Taal Volcano unrest.
The country has already recorded two confirmed nCov cases including its first death — a 44-year-old Chinese man.
The Department of Health said there are still several people under observation for the virus.