Senator Dick Gordon tweeted about how proud he was that the Philippines was able to aid China by sending them more than a million dollars worth of surgical masks.
With the announcement of the first confirmed case of nCov in the country, citizens are having a hard time finding face masks to buy for themselves.
Filipinos have flocked to drug stores to buy preventive measures against the Wuhan coronavirus such as sanitizers, rubbing alcohol, vitamin supplements, and face masks.
This followed after the confirmation that a Chinese tourist had tested positive for the 2019 novel coronavirus (nCov).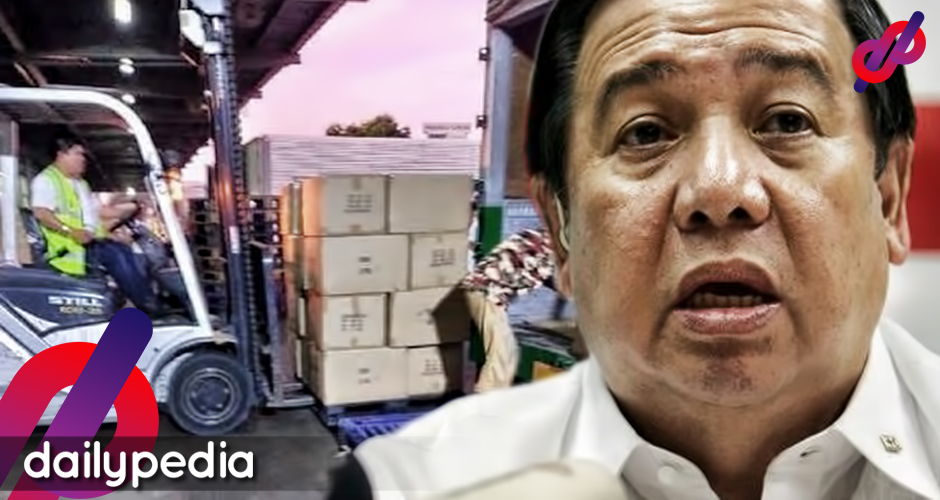 Hundreds of drug stores have run out of surgical masks but the demand has not been letting up, especially after the Department of Health announcement.
With this, people have expressed their frustrations online, saying that the government couldn't even help its citizens when it comes to such a basic necessity such as healthcare.
Adding to the stress of the netizens is Senator and Philippine Red Cross chairman Richard "Dick" Gordon's tweet, saying that he's proud that the Philippines was able to send $1.4 worth of face masks to Wuhan, China.
It took just 6 hrs to ship badly needed Philippine made face masks (1.4M$)to Wuhan China 4 use vs Corona Virus.I Got d humanitarian request as PRC CEO at 12 midnight,Called Mimel Talusan& BOC staff to help ship d humanitarian cargo w/in 6 hrs this AM. Bravo! PRC & BOC teamwork.

— Richard J. Gordon (@DickGordonDG) January 26, 2020
Now that the Philippines is very much in need of the masks, people are starting to question as to why the government didn't think about giving the said masks to the Filipinos instead of shipping it all the way to China.
Writer Juan Miguel Severo was one of those who reacted to Gordon's tweet. "Nasaan ang masks at ang bilis ng aksyon kapag Pilipino ang may kailangan?" he questioned.
ANG GALING

E NASAAN ANG MASKS AT ANG BILIS NG AKSYON KAPAG PILIPINO ANG MAY KAILANGAN???? https://t.co/KM2Kw0m0nH

— Juan Miguel Severo (@TheRainBro) January 30, 2020
Another netizen then asked if there are even plans to suspend classes because of the current situation.
Walang balak magsuspend classes? Mga karatig bansa natin agad-agad silang suspended class, kawawa ang mga estudyante wala pa naman mabilihan face mask dahil kay @DickGordonDG

— Ramona (@monaysabelle) January 31, 2020
Gordon then continued to receive criticism over his tweet.
Senator, it's getting more difficult to buy masks in Metro Manila. Most malls and pharmacies have no more stocks. And it certainly looks like this government will not be providing any (especially to the most vulnerable). Pano tayo niyan? Sana pinamigay nalang masks dito.

— Biboy Renes (@richard24) January 31, 2020
Wala pong stocks ng face masks sa mga stores na pinuntahan ko malapit sa area namin sa Mandaluyong. Proud ka pa rin ba @DickGordonDG ? https://t.co/f573bf7gfN

— Mc Richard Paglicawan (@mangyanblogger) January 31, 2020
Wala na silang mapapamigay na face masks kasi pinadala na ni @DickGordonDG sa China. Nag order ako sa Shopee from China. Baka galing din yun dito sa Pinas. To each his own na lang talaga. #OustDuterte #OUSTDUTERTE2020

— Going bananas (@Goingbananas10) January 31, 2020
Meanwhile, Sen. Dick Gordon was proud to announce he sent all the damn face masks to China before taking care of his own countrymen. Good job, Sen. https://t.co/67FglDW3Cl

— Chai Fonacier (@bansheerabidcat) January 31, 2020
"the greedy will benefit the most than the needy"…He should know… he is one of the known greedy public officials. Until one of them or anyone in their families has contracted the nCov virus, they will continue to act like this is just an ordinary flu.

— Grace Trazo (@amazingrayzzee) January 30, 2020
you're a fucking dick, Gordon. https://t.co/zoHhD7iuco

— Swamp Man (@Chaeneth) February 1, 2020
There is currently one confirmed case of nCov in the Philippines while 56 persons are still under investigation.