A netizen posted about a Chinese-looking family he saw at Paseo de Roxas, Ayala.
He was grossed out as the parents of a kid made her pee along the sidewalk of the avenue.
The ongoing acts of racism against Chinese citizens show no signs of stopping as the 2019 novel coronavirus continues to spread around the globe.
In spite of countless reminders that everyone should avoid the generalization of the Chinese, one netizen just found it hard to do so as he witnessed a disturbing scene on Ayala on January 30.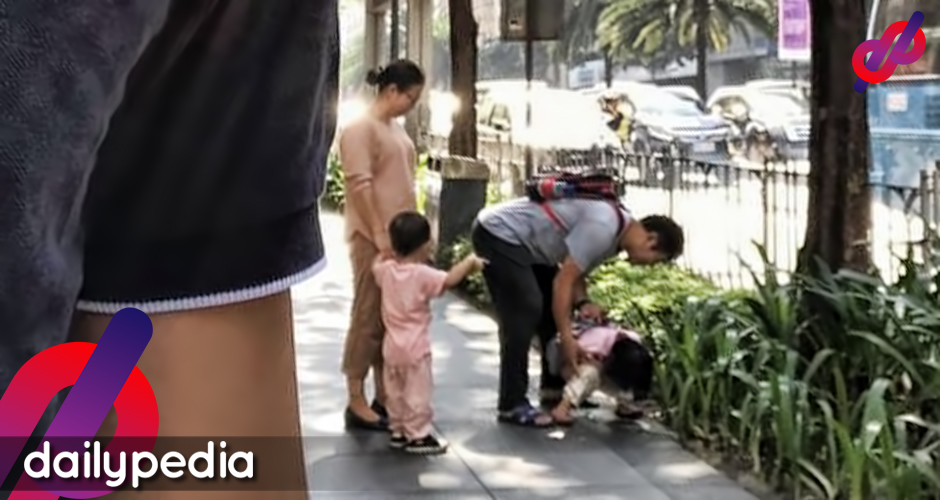 "Ayoko na sana maki ride sa mga rants tungkol sa mga to eh," the netizen (who requested to remain anonymous) wrote pertaining to a foreign (allegedly Chinese-looking) family he took a photo of and attached to his post. "Pero ako mismo na-witness ko eh, hindi ko lang sure kung mga Chinese to o anong lahi basta hindi sila pinoy. Nakagagalit at nakadidismaya."
The netizen questioned their values as he saw the parents encourage their child to pee on the sidewalk of Paseo de Roxas avenue.
"Pagkadami daming naglalakad ipinangalandakan mo yung ari ng anak mo na babae pa naman eh wala ka talaga sa tamang pagiisip."
He added that the family was right in front of a McDonald's branch where they could've just used the restroom instead of making their daughter relieve herself on a public walkway.
"Minulat niyo na yung mga anak niyo na pwede yung ganyang bagay kaya paglaki niyan ganyan rin ang ipapasa nilang kaugalian sa mga magiging anak nila. Jusko kaya tayo pinaparusahan ng Diyos!!" he added.
The netizen ended his post by saying that even those Filipinos who lack proper education won't do such thing and would surely use the restroom of the nearest fast-food chain.
"Nakaka-dismaya kayo!! kahit ako lasing na lasing ako di ko gagawin yan eh."
Recently, a Wuhan citizen's post went viral as she asked for people to stop generalizing Chinese people as bad human beings.