A woman from Taiwan had her passport chewed up by her dog
She realized that her dog saved her from going to Wuhan
A Taiwanese woman went on Facebook and shared how her Golden Retriever prevented her from going to Wuhan, and possibly getting coronavirus.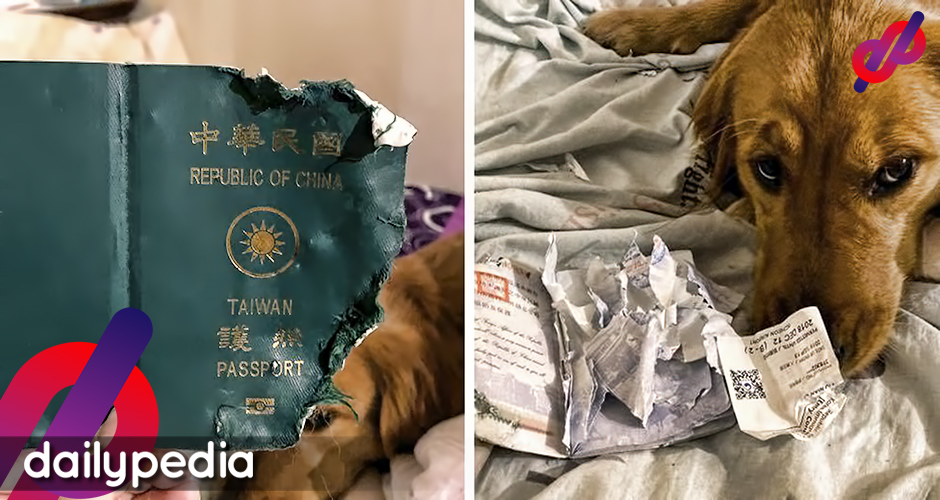 The woman said she came home and saw her passport ripped up, next to her dog Kimi. In a post that has nearly 600 likes, the woman  said, "Once I got back to the room and found this scene!"
After several days, the woman then asked people if they remember how Kimi ripped up her passport.
The woman realized that her dog might have possibly saved her from getting the disease. She showed her gratitude to her dog because a few days after that, the epidemic became worse in Wuhan.
'Do you guys remember the passport? Throwback: this kid is really protecting me. After my passport was torn apart, the virus began to go where I originally planned to go. I think about it now, and it's very touching. Fortunately, you blocked our trip.'
Netizens reacted.
"It doesn't want you to go!"
"He is God's Messenger on earth to stop you from traveling. Lots of love from Mumbai to you and your lovely pet."
 "

He loves you so he saved you ~"
Wuhan is known as the place where the virus started.
One health worker told CNN that Wuhan is in a very bad place right now.
"The whole of Wuhan is lacking [resources], as people search for protective equipment, clothing, goggles and masks. They likened it to going into battle without armor and being 'stripped to the waist."
425 people in China alone have died from the virus. Confirmed cases have increased to 20,438, and is not slowing down anytime soon.
President Xi Jinping said that "crackdown on illegal wildlife markets and trade" should happen to prevent further outbreaks like the coronavirus.