A video of an extreme drinking challenge recently went viral on social media and earned mixed reactions from netizens.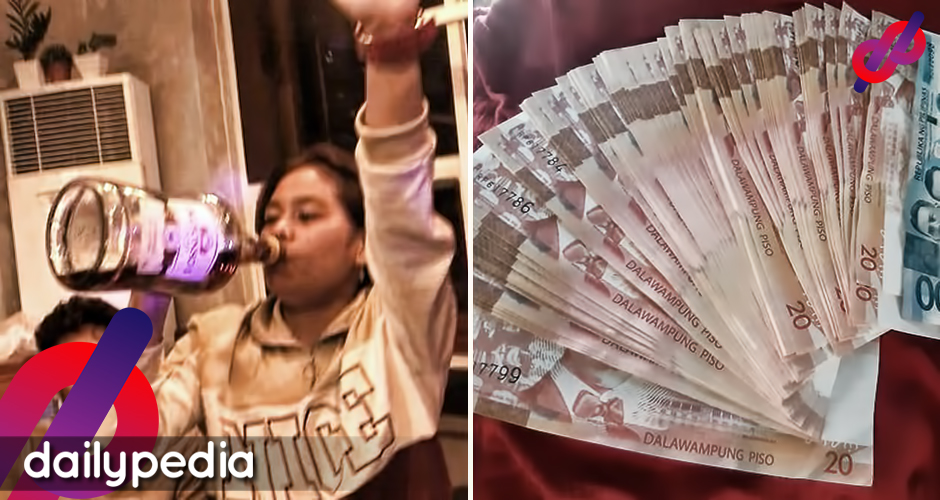 In a video posted on Facebook, a certain Docris Bodollo Hipolito could be seen chugging a strong alcoholic drink from a more than a liter bottle.
She finished drinking the whole bottle and won the P3,000 prize of the drinking game against her friends.
But after several minutes, Docris could be seen vomitting while unconscious and lying on her back on a couch.
"Dahil dito sa 3k na prize, hindi ko na alam paano ako nakauwi. HA HA HA HA 🤣🤣🤣," Docris said in a separate post on Facebook.
Netizens gave mixed comments to the video.
Some netizens had funny reactions, but many have shown concern for Docris.
"Hay naku, too much alcohol intake is intoxication at hindi 'yon worth it for your 3k. Naku. Naku," a netizen said.
Another one commented: "That can kill her. If they are real friends, they will never let her do it. She can end up alcohol poisoning or worst, death. Sad."
"Ang alak hindi umi-epekto pagkalagok na pagkalagok… umi-epekto yan kapag nagtagal na sa katawan mo. Magpapasikat tapos pamilya peperwisyohin pag na-ospital na," a netizen wrote.
Another one said: "Alcohol intoxication will never be a good joke. You will be traumatized or you'll feel guilty when someone died on it."
"Hope you're ok after that. Pwede naman i-chill muna ang pag-shot ng alak. Happy new year!" a netizen added.
The video now has 22,000 shares, 12,000 reactions, and over 3,100 comments.