It has been theorized that a tsunami might be coming
This myth has been debunked as no major earthquakes have occurred
Taal Volcano's recent activities have wreaked havoc on its surroundings and the people living there.
An estimated 30,000 people have now been relocated to shelters due to warnings that the volcano might produce its biggest eruption yet.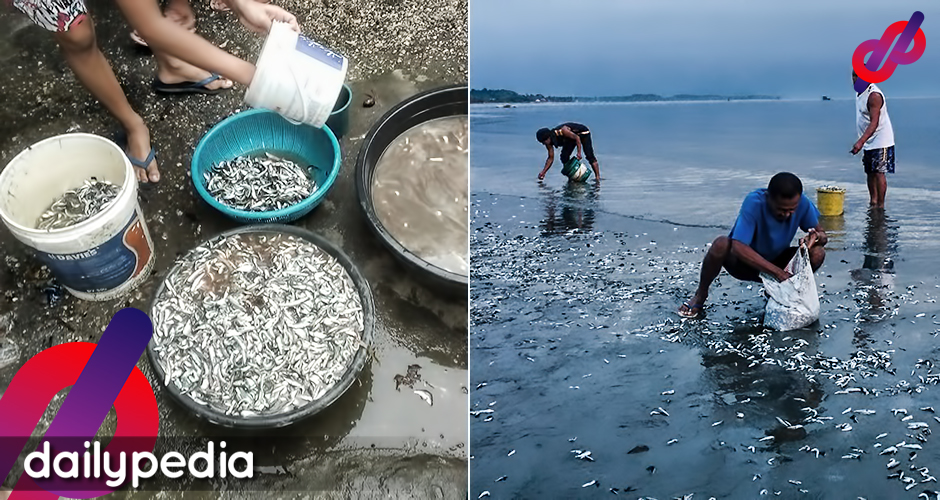 The current alert level is still at 4, which means a major eruption is very possible.
Level 5 is the worst because it indicates that an eruption is guaranteed to happen.
On Tuesday, around 50 volcanic earthquakes were recorded, and at one instance, the volcano spewed lava 800 meters into the air.
Renato Solidum from Phivolcs said, "The speed in the rise of magma is important (in determining) when the volcano will have a strong eruption and if it will slow down and freeze,".
Experts are not expecting the volcano to slow down anytime soon. It seems like the worst is yet to come.
Animals, in general, are also heavily affected. According to the People for the Ethical Treatment of Animals (PETA), owners have abandoned their pets inside cages and compounds.
PETA has been helping those animals by feeding them.
"In order to help the most animals as quickly as possible, we've been dropping food and fresh water through the gates to them,".
Moreover, over ₱577 million worth of agriculture has been damaged by the Taal Volcano ashfall.
Batangas is now in a state of calamity. Livestock is getting affected, and even market prices are getting high. Tilapia is now sold at ₱10 more per kilo because of the low supply coming in.
In the municipality of San Teodoro in Oriental Mindoro, it has been reported that thousands of fish have washed up on shore because of low levels of seawater.
Rhoma Baliña posted photos of the entire thing on Facebook. Photos show basins full of fish. People are also seen harvesting the fish.
Additionally, Rhoma says that this is the first time they saw live and dead fish on the shoreline due to low tide. Coral reefs were also visible.
Although the low tide is common in the area, Rhoma theorized that this was a result of Taal Volcano's activities.
The water might have gotten so hot that thousands of fish had to avoid swimming deep and instead decided to get nearer to the surface.
Another theory is that this phenomenon is indicative that a tsunami is coming.
But Renato Solidum, Jr. of the Philippine Institute of Volcanology and Seismology immediately denied that these theories.
In a press brief, he said that the fish getting washed up on shore has nothing to do with tsunamis. Plus, there were no major earthquakes that happened.
"Pwede namang mas mababang low tide. Pero dahil wala namang lindol na malaki para magdulot ng pagbaba ng tubig, eh hindi po 'yan related sa anumang tsunamigenic na event,"
People on social media are questioning whether the fish are safe to eat.
Right now, the alert level is at a number 4, which means it is very possible that a big eruption is expected.