A number of social media users posted about how they think that the dance craze 'Tala' has something to do with the eruption of Taal Volcano.
Popsters use the opportunity to gather donations to be given to the victims of the natural disaster. 
A certain rumors has gone viral because of the ongoing eruption of the Taal Volcano. This does not have the scientific basis nor research to back-up the claim but it does include a certain well-known song.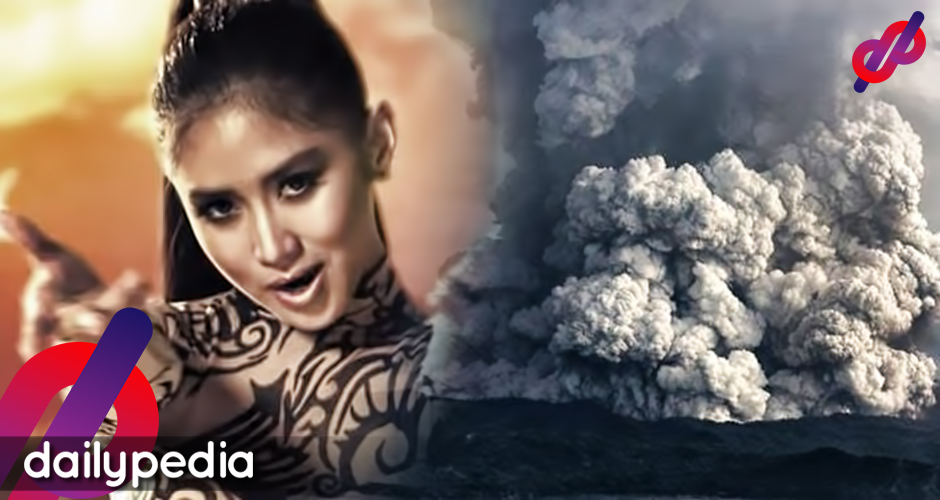 Several individuals started tweeting about how they think that the sudden rise of 'Tala' by Sarah Geronimo is connected to Taal Volcano's eruption. They are saying that it's too much of a coincidence since the two do have the same letters.
A netizen even said that the volcano erupted in January 1911 which makes 2020 the 100th year since it happened.
When Sarah G's TALA becomes viral
suddenly it becomes TAAL. what a coincidence. really?

Well,there is also a historical record that Taal Volcano erupted in Jan 1911

2020-1911 =100yrs. another coincidence?

Earthquakes in 2016 then Canlaon errupted followed by
Mayon. Taal now pic.twitter.com/H3v5teYo3u

— Kim F. I. (@Iam_ButlerKim) January 12, 2020
The claim was questioned by those who replied as Taal Volcano also erupted a number of times after the said date and not just this year.
Another netizen said that the viral song may have served as a warning to everyone about the natural disaster.
https://twitter.com/teyaaasxzc/status/1216593250724630529
Sarah Geronimo's second name – which is Asher, was also suspected to be a part of the conspiracy theory.
SINCE the song TALA is associated now with TAAL VOLCANO. Well, Sarah Geronimo 's second name is Asher. I won't be surprised if they will linked it to ashfall. #TaalEruption2020 #TaalVolcanoAshfall pic.twitter.com/uPZC6uKOB4

— Lukas Pascual (@lukaspascual) January 13, 2020
A Twitter user then said that the volcano erupted because of the dance craze.
Taal volcano erupts becuese of tala dance craze in the philippines. Keep safe

— Julius Karl Zambrano (@Juliuskarl3) January 12, 2020
But a number of social media users were not entertained by the idea of the song being connected to the natural calamity. In fact, they have appealed to the users to avoid creating jokes and spreading false information.
Volcanoes erupt when the magma rises to the surface, and not because of a song. It can also erupt when underwater. This means that all the volcanic activity that is happening is in no way related to a dance craze.
The Taal Volcano is currently at Alert Level 4 which means that hazardous eruption is possible within days.
Instead of getting annoyed and fighting with those who kept on mentioning Sarah Geronimo when it comes to the calamity, Popsters used Tala to help those who were affected by Taal.
https://www.facebook.com/PopstersSarahG/photos/a.235819656591039/1414388945400765/?type=3&theater
Remember: don't believe everything you see on social media.