Sebastian Castro says that he sacrificed so much just to make his relationship with Aidel Belamide work
Belamide's family did not like their relationship
Castro promised to reveal more personal things in the future
YouTube sensation Sebastian Castro revealed that his relationship with Silang Vice Mayor Aidel Belamide has ended.
Fans have been wondering why he had not been posting any vlogs lately and apparently the breakup was the reason for this.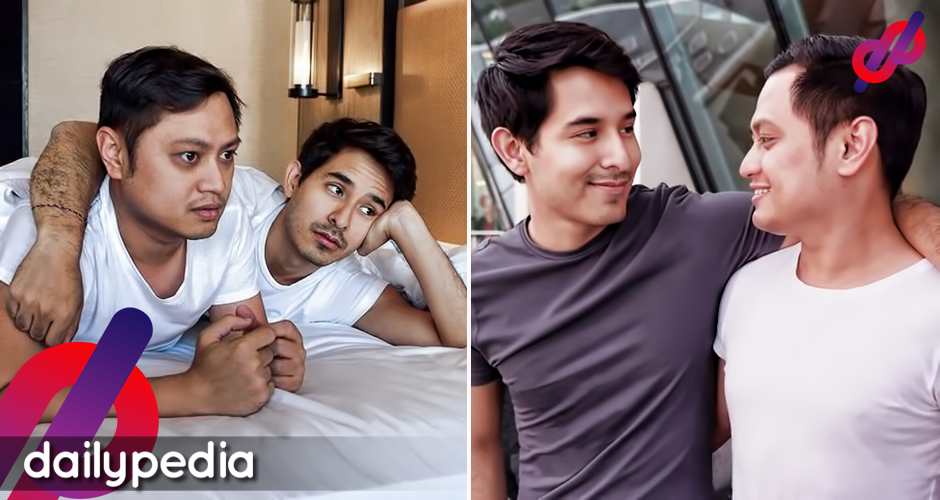 In a 13-minute video posted on December 22, 2018, Castro elaborated on why the relationship had to end. To make things worse, they broke up hours before Castro turned 30 years old.
Castro said that there were three reasons he wouldn't date someone, one of them is dating someone who is closeted, but apparently he broke this rule.
One reason the relationship had to end was that he felt he was doing too much to keep it alive.
"The first reason why this relationship didn't work out was me having to sacrifice more than I felt that was capable to make this relationship work."
By the looks of it, Belamide might have promised Castro that he would be coming out soon, so Castro had to keep this relationship private until then.
"It was me feeling like I was constantly hidden in this relationship by someone who promised that they were ready to be out."
Castro acknowledged the fact that he broke one of his rules and regretted it.
"And maybe I shouldn't have entertained that promise as much as I did."
Castro has been known to be heavily involved in social issues, especially those regarding the LGBTQ community. But since Belamide is a closeted politician, Castro found it difficult to express his thoughts on certain issues. His ability to express himself was limited.
"The second reason why we broke up has to do more with my ability to express certain beliefs or engage in issues that I care very deeply about.
"The nature of this relationship made it harder [for me] to be outspoken," he added.
Castro wished that Belamide would find somebody better, somebody that wouldn't rush things.
"I just wanna close this chapter, do it in a right way. I just wanna wish you well.
"I genuinely wish you find somebody that is more patient than me."
Castro revealed that the only people who looked down on him were Belamide's family. Castro added that having two families hate you is really hard, given that he was disowned by his own when he was still a little boy after they found out he was gay.
"In my heart of hearts, I genuinely wish your family accepts that person."
"I did not feel any homophobia when I was in Silang. The only people who truly made me feel less than was your family, and that was a factor, that was a lot."
Castro promised his fans that he will be more open, and will be sharing stories and thoughts that are more on a personal level.
https://www.instagram.com/p/BySLIejj9Ky/?utm_source=ig_web_copy_link
Castro also revealed that he was raped when he was still in his teenage years. He'll also try to critique the show business in the country.
"The fact that I was raped before."
"Maybe honest thoughts on Philippine showbiz."
Castro came into the scene after his music video 'Bubble' went viral. He used the success of his music video to come out as a gay man.
On 2014, Castro and former ABS-CBN reporter Ryan Chua confirmed their relationship on social media.
On 2017, Castro revealed that they have broken up, but mentioned that his relationship with Chua was the only serious one he had.
"Ryan and I recently broke up. It was a 4 yr-long relationship, in many respects, my only serious one,"
The real reason wasn't revealed but Castro said that people, along with the LGBTQ community weren't comfortable with them being together.
"Prior to becoming a couple, I came from a series of closeted relationships. Unfortunately, many LGBT+ still don't feel comfortable coming out in this culture, much less in our respective industries.
"That's one reason why we chose to share tidbits of our lives these last few years, and even now, that the relationship's over, we're happy we did, and we're choosing to remember the best parts of it," Castro concluded.
Castro was also linked to Eat Bulaga! host Paolo Ballesteros.
In the same year, Castro and Ballesteros were seen in La Union, where the latter was a host for a local beauty pageant.
According to PEP.ph, Castro was with Paolo throughout the whole show. They even overheard Paolo tell Castro, "Kiss mo nga ako."
PEP.ph asked the two about their relationship but they did not give any definitive answers.
Later that month, Castro went on Instagram and uploaded a photo of a bouquet of flowers given to him by his 'unknown' lover as a monthsary gift.
After three months of dating, Castro confirmed that his relationship had ended while not revealing his partner's identity.
"I have no intention of confirming or denying rumors about who I was dating. For my own peace of mind, I'll just acknowledge it's over. Call it practicality, but it's simply easier to say so once publicly than over and over again when asked. I had a brief 3-month relationship. It didn't work out. Thanks for the memories all the same."
Castro has been in a lot of relationships in the past, and most of them are private, but he would always say that most of them were with closeted people.