Social media personality Mark Averilla, also known as "Macoy Dubs," recently expressed his disappointment with a firm that refused to collaborate with him because he was apparently "too gay" for its campaign.
Macoy uploaded a photo of his online conversation with the firm's representative on his Facebook page last December 12.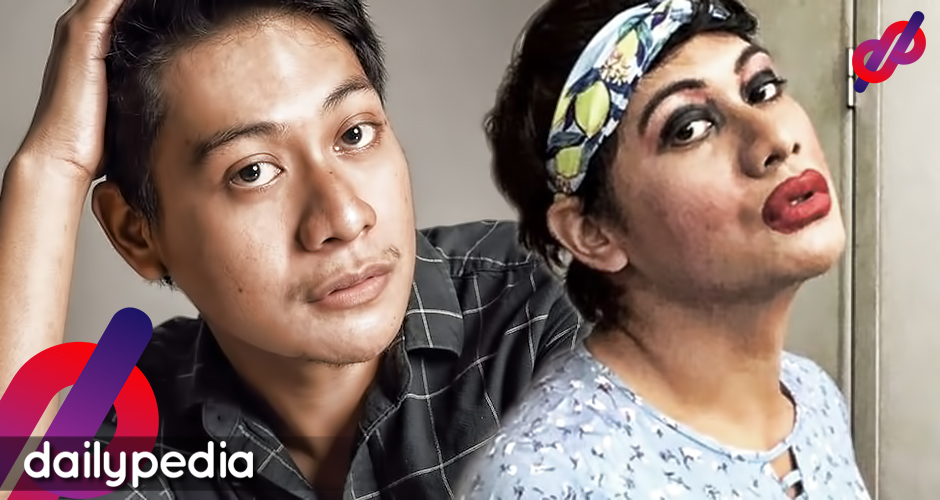 "Hi Mark! But brand won't collaborate with you na because you're too gay daw for the campaign. Sorry for this and thanks for understanding," the company's representative said.
Macoy said it was "quite ironic" because he thought the brand values LGBTQIA people in all forms.
"I'm flamboyant pero unfair rin 'yun sa mga taong nirerepresent natin… sad. Pero sige I respect that," he told the firm's representative, who also happens to be gay.
Macoy said he hoped public attitudes towards gay people would change.
"Ang hirap naman maging effem sa Pilipinas. Hanggang kelan tayo ganito?" he wrote as caption to the photo.
"So dapat borta levels ako ganen? Dapat matigas me? Sana wala nang mga standards na ganyan," he added.
Macoy said he cannot disclose the name of the brand "because I have a non-disclosure agreement with them."
Aside from the public attitudes towards gays, Macoy said he posted the conversation so people could be aware that there is also LGBT discrimination among fellow gays.
"I want you guys to be aware na nangyayari siya and gusto ko ipaalam na kahit bakla sa bakla ay may discrimination pa rin kaya kailangan matatag tayo sa mga ganitong usapin at bagay," he explained.
"Nirerespeto ko ang decision ng brand… That's their direction and as a professional we need to accept that… To all the brands po sana isipin natin lang ng maayos 'yung mga ita-tap bago makipag-usap. I was just expecting a proper way of declining the pending work that was given to me," he added.
Macoy said, "The choice of words should have been done professionally."
Pinoy netizens could not help but react to the post.
Macoy has been flooded with encouraging words and support from online fans.
Here's what netizens have to say:
"Gaaaahd! This way of thinking is soooo yesterday. Don't worry. Your talent is much appreciated by those who believe you're more than your flamboyant character. We love you. 😘"
"That's sad Macoy but u need to keep doing what you're doing. This is the biggest mistake and regret that they'll get."
"People are finding this offensive because it wasn't conveyed in a professional and a respectful way. The representative could probably say, 'Hi, Mark! We regret to inform you that the brand have (sic) decided not to partner with you for this specific campaign due to changes in directions, audience and as well as with the brand guidelines. We look forward in working with you if there would be a suitable campaign in the future where you can campaign and represent us.'"
"Any brand can choose naman sino bet nilang model pero the way na sinabi nila sayo, ang wrong talaga. Very unprofessional! There are far more better ways to convey a message without sounding deregatory."
"Don't mind them, Macoy. You are loved by many exactly because of who and what you are. Too bad for them they're not ready for a Queen like you. 😊"
Some of the "brands" that have become more accepting of the LGBT people are Closeup, Alaska, CDO, and Globe Telecom.
Most of these firms have already featured It's Showtime host Vice Ganda on their TV commercials and ad campaigns.