A netizen took to social media to share her amazement and delight in finding the same P3,000 bills that she lost in an eatery in Davao City almost three years ago.
In a Facebook post that already went viral, a certain Cesnee Tan said she was eating at the Pastilan BBQ sa Ponce last December 7, when the owner of the eatery, Rosalina Garcia, returned the same three P1,000 bills she lost while dining at the restaurant in 2017.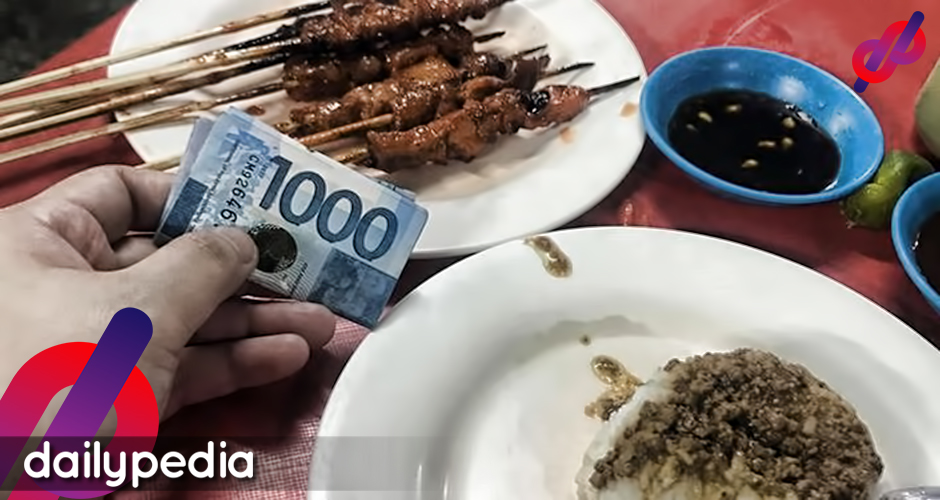 "All this time, the owner waited for me kay nakita daw nila ang 3k nga nawala," Tan said in her post.
Tan recalled that she realized she lost her money after eating at the Pastilan in "January or February of 2017."
She said she went back to the eatery at the time and asked Garcia and her staff if someone had seen her money, but to no avail.
Fast forward to December 7, Tan said she was able to go back and eat at the eatery again, when suddenly Garcia, recognized her and approached her.
She said the woman asked her if she was the one who lost the P3,000 before.
After she said "yes," Tan said Garcia pulled out from her wallet the three P1,000 bill folded in the same way she kept it before it got lost.
"I was shocked and at first, I can't believe it," Tan said.
"The bills that I lost three years ago were the same bills that were returned to me. It was a very extraordinary event," she added.
According to Garcia, the lost money was found by a guy customer who turned it over to her.
She said she kept the money, hoping that Tan would come back.
Garcia said she was afraid that God might take out what they have and lose more than P3,000 if she will not return the money and use it instead.
"I could not believe that there are still honest people," Tan noted.
"The blessings will come back and return as long as you'll do good to others. So, thank you and hopefully this will inspire others to always be honest," she added.
Tan's post has received a lot of positive comments, mostly praising Garcia and the customer for their honesty.
As of Friday, December 13, the post has garnered more than 7,700 reactions and has been shared over 3,000 times.