Doctors' prescriptions go viral for having beautiful penmanship. 
It proves that not all doctors have illegible handwriting and some of them are even skilled in calligraphy.
In the digital age, handwriting is still important as it stimulates the brain and generates better thoughts.
Doctors are widely known for their bad handwriting, especially when it comes to their prescriptions. But one doctor broke that assumption as he went viral for his beautiful penmanship.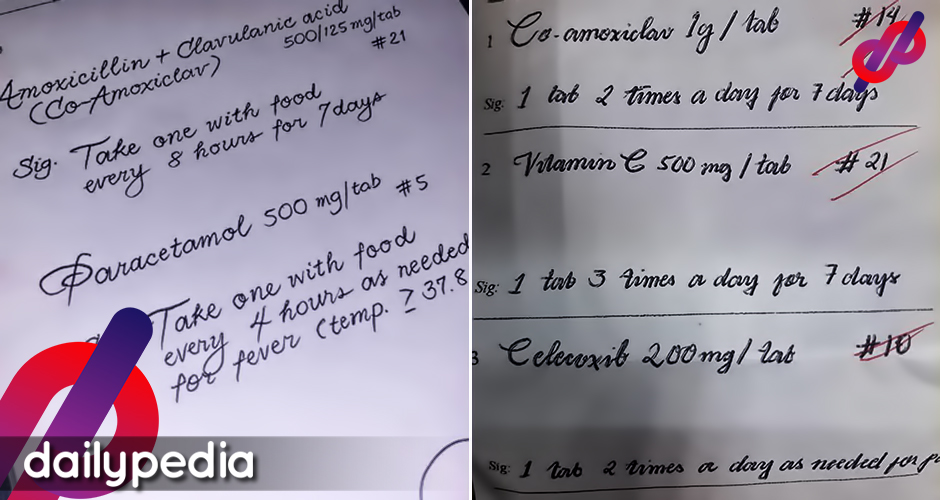 Dr. Mark Tirao's post was all over Facebook. His prescription was written in such beautiful penmanship it made people ask if he was really a doctor or he's just pretending to be one.
"Dahil kaunti ang patients ngayon, ganito tayo mag-reseta," he wrote as the caption.
https://www.facebook.com/photo.php?fbid=3412716892079393&set=a.688223934528716&type=3&theater
Another netizen named Rudolf Paraguison also shared a photo of a prescription written in not just legible, but also amazing penmanship.
Some of you might be asking, "Why are handwriting and penmanship still important when we live in the digital age?"
According to an article by a site called Oak Meadow, the brain engages differently when people write. Studies show that it helps improve memory and individuals can generate new ideas when writing instead of typing.
It also helps people slow down and fully engage in their thoughts. It enables the mind to fully focus on a topic and can become a huge asset to learning.