Regine Velasquez-Alcasid has apologized for comparing the smell of one of her leather bags to the smell of Payatas. Some viewers took to social media to call out Regine for what they said was an insensitive comment.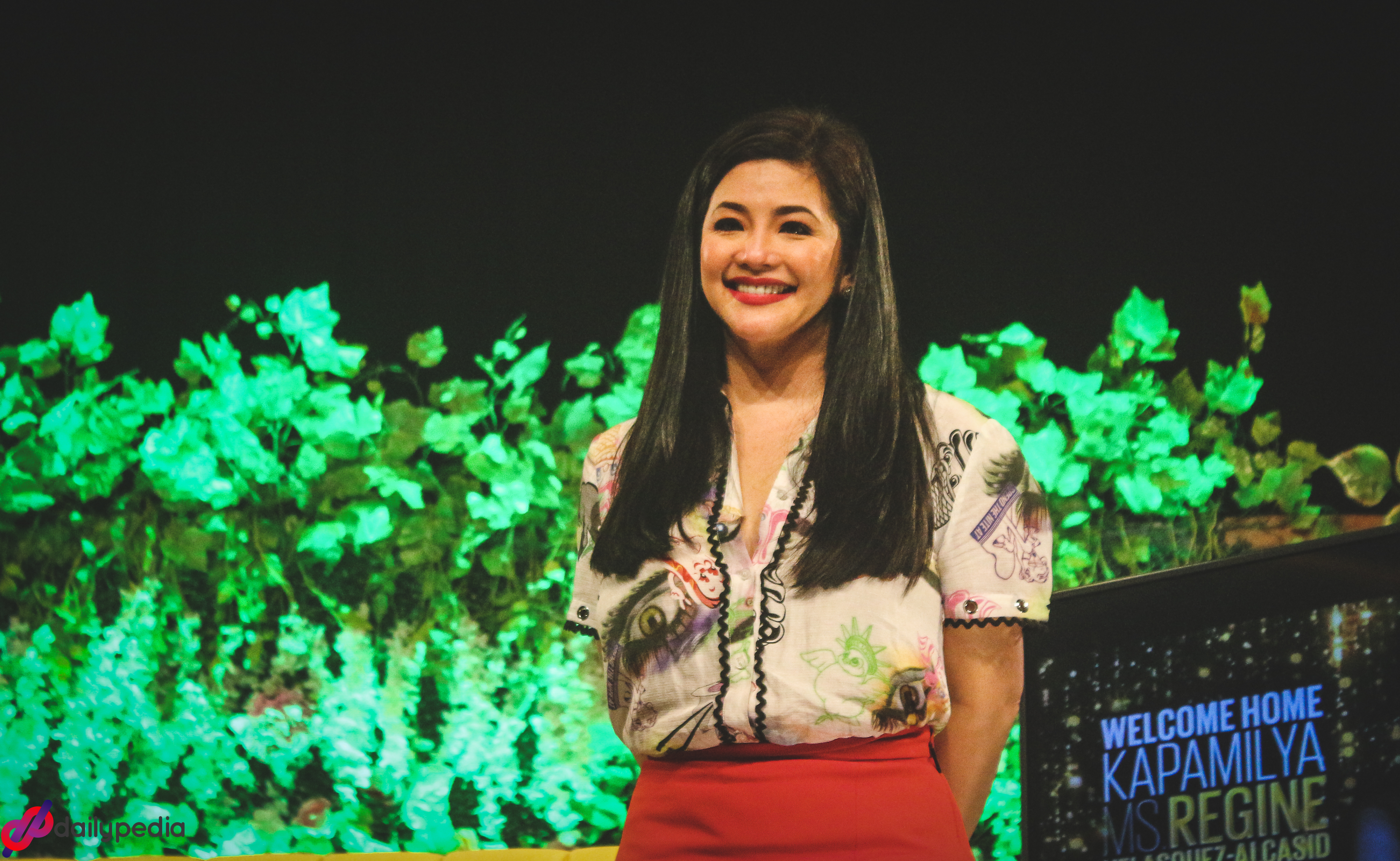 Regine issued an apology on Saturday, October 12, writing on Twitter: "I would like to sincerely apologize to the people of Payatas for my insensitive comment. It was not intentional and I should be more careful with the things I say. Pasensya na po God bless bless po😊"
https://twitter.com/reginevalcasid/status/1182865198429827072
The singer was called out for comparing the smell of her "stinky" leather bag to the smell of Payatas, the Quezon City barangay that used to host an open dumpsite.
Payatas Councillor Darwin Pariñas Zepeda aired his disgust for the Kapamilya singer. "Yabang mo Regine V. Alcasid..kahit tumira ka dito di mabaho ang payatas ..arte mo idol pamandin kita .ngayon dina…malalaos karin.makapanlait ka sa payatas…"
He added, "Napaka lupit ng iyong pang husga sa mga taga payatas..idol ka ng karamihan pro sa tabas ng dila mo di na makatao..sana lang di ka malaos at humantong sa kahirapan na magmuka kang basura .FYI..wala ng tapunan ang payatas. At kung punta ka dito wala ng amoy..ang payatas masyado ka lang maarte at nais mo sumikat na nakarating ka ng payatas .ibang matataas na tao nga nakapunta dito wala nmn masabi nag mumukod tangi kang nanglait sa mga taga payatas.
"FYI wala ka naitulong sa mga taga payatas at hindi humingi ng tulong sa iyo ang mga taga payatas. Sana lang wag ka na bumalik dito kasi hindi ka na tatanggapin dito. Para kang hindi Filipino na kung maka pang husga ka sa kapwa mo akala mo sino ka. Sana makarating sa kinauukulan ang pang lalait mo sa kapwa mo. Sana maisip mo na mabaho din ang tae mo. Pag palain ka nawa sa iyong mga gina gawa."
In a vlog posted on October 10, Regine, along with her son Nate, shared some pieces from her bag collection to viewers, describing each one and sharing the stories of how she acquired them. When she pulled out a brown leather tote bag, she and Nate began laughing and describing the bag's smell.
"It's mabaho (smelly), but I remember nung binili ko talaga ang baho talaga niya (when I bought it, it really smelled bad). It used to stink so much, 'di ba (right), it stinks?"
"During that time, MTV asked me to do a documentary for street children, and I went to Payatas," she said.
"Kaamoy ng bag ko 'yung Payatas. Kasi 'pag nasa Payatas ka na, hindi mo na maamoy na 'yung basura eh. Kasi kayo, pare-pareho na kayo ng amoy dun (my bag smelled like Payatas. Because when you're in Payatas, you won't smell the trash anymore. Because all of you smell the same there)," she said."So after the whole shooting, akala ko nasa Payatas pa rin ako, 'yun pala 'yung bag ko 'yung mabaho. Mas mabaho pa siya sa Payatas (I thought I was still in Payatas, but it turned out, it was my bag that was smelly. My bag smelled worse than Payatas)," she said.
Payatas in Quezon City, is one of the most populated and poorest barangays in the country, where a large dumpsite was once located. The dumpsite was closed in 2017.