Apung boy has a dog that follows and do tricks
Chuchu doesn't want to step down on his owner's bicycle after seeing it in the coffin
His relatives wanted to take care of Chuchu in Manila
A Facebook user named Lester De la Torre showed the video of a man called Apung Boy who had a dog named "Chuchu".
His dog followed him everywhere and people knew them because of the trick that they always do.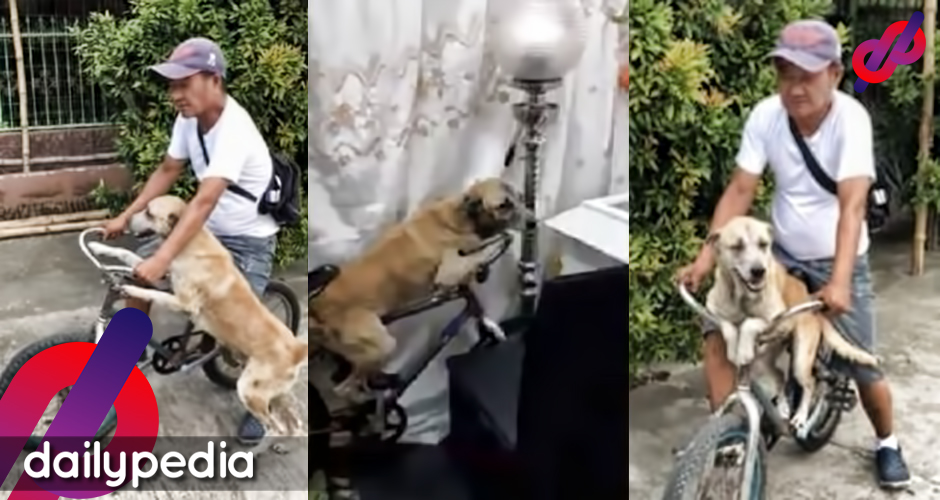 Chuchu would ride on his bicycle every time Apung Boy would say the word "sakay" and step down when he would say "baba."
In another post by Jessie Rodriguez, he said that Apung boy was brought to the hospital and his dog Chuchu was searching for him for about a week.
Chuchu went to the houses they used to go with his owner hoping to find him.
One day, the dog finally saw Apung Boy's bicycle so he rode on it while waiting for his owner.
Sadly, Apung Boy had already passed away and the unaware Chuchu continue hopping onto the bike even if people tried to dissuade him.
Relatives of Apung Boy want to take on the responsibility of taking care of Chuchu so they are asking for help on how they could bring the dog from Tarlac to Manila.
As of now, there are still no updates about getting Chuchu to his new home.