A girl sitting at the far end of a nearly empty jeepney only extended her arm to hand her money for fare to another passenger seated at the opposite end
The passenger then told the girl to do it herself
Netizens find it funny
Netizen Dave Argel Robles shared a funny experience he had during a jeepney ride.
Robles was with four other passengers in a jeepney. He was sitting at the back near the door and a woman was also seated in the same position on the opposite side. The two other passengers were seated far away at the other end right behind the driver.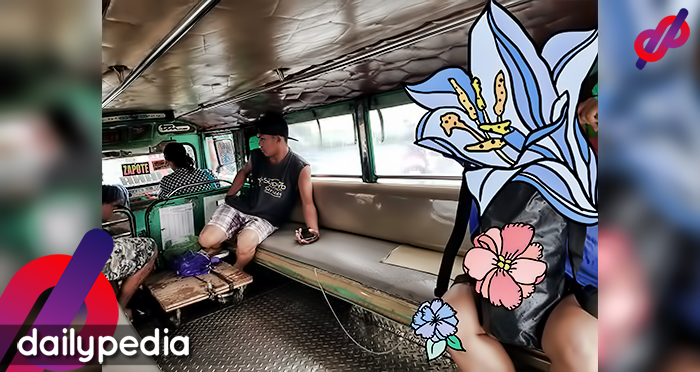 The woman, who was at least three yards away from the passenger near the driver, extended her hand to pay the fare but she wasn't even within arm's reach of the other passenger.
The woman did not even think of moving closer, only extending her arm and saying, "Bayad po," seemingly expecting the other passenger to come nearer to her to get her money.
The other passenger instead said, "Aba, lumapit ka!" indicating that he had no intention of moving over just to get her money.
Robles, in a separate comment, said that he posted the short story to remind people not to be difficult when it comes to commuting, because "commuting in the Philippines is hell."
Moreover, he said that females shouldn't think that they should receive special treatment just because of their gender.
Netizens found the story to be funny.
Madaming ganyan. Ung iba tulog ka eh kakalabitin ka para iabot bayad nila
eto ung mga masasarap dedmahin oh. Hahaha ako,iirapan ko lang yan,d ko yan papansinin para dalawa kaming mainis
hahah mas worst pa ung sa sobrang kaartehan umupo, ginawa kang sandalan 😂 gigil much 🤣
dapat na atang magkaroon ng kundoktor sa loob ng jeepney kung ganito sistema ng ibang tao…
Yung iba nmn mgbabayad ng buo tapos isusuot ang earphones at pakalakas lakas ng sounds. Tatanungin ng driver kung saan. Di sasagot kasi di nya narinig. Galit pa kasi bababa na wala pa sukli nya. Haist pinoy nga nmn. Daming eksena.