Two dogs from Barangay Lanao in Kidapawan City fought off a venomous snake
The two dogs constantly bit at the snake
One died and the other was left blind because of the venom
Dogs prove once again why they are man's best friend.
One dog is dead while another was left blind in Kidapawan City after fending off a deadly snake.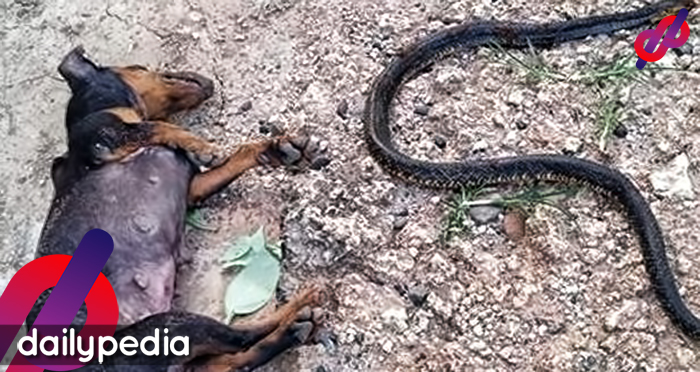 Jaime Bugtay Selim paid tribute to his loyal Dachshund Miley on Facebook who prevented a cobra from entering their home and possibly harming his one-year-old daughter.
"Miley, thank you sa pagprotect kay Skye.."
The CCTV footage shows a snake entering their house. Their two dogs immediately went on the attack and bit at the snake constantly. The black dog, Miley, was mostly the one doing the work.
The dogs were relentless but so was the snake, who also defended itself well. Miley got bit and died a few minutes later, but so did the snake. The other dog was left blind when the venom went into its eyes. It is currently getting treatment.
Selim was really grateful for his dogs for protecting them.