Odessa Eugenio posted pictures of the man butchering a dog
The man is then arrested
Netizens react
On July 25 at around 11:30 am, Odessa Uy Antonio Eugenio was riding around the Port Area when she saw a man butchering a dead dog on the side of the road.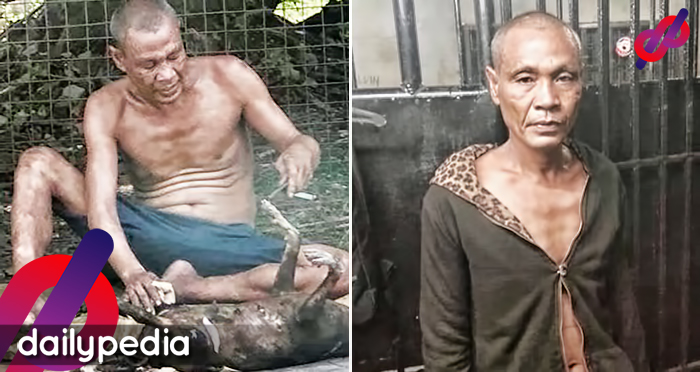 She immediately notified Major Jhun Ibay of the Manila Police District who responded immediately and arrested the man on the spot.
She took pictures of the scene. The dead dog looked like it had already been cooked as the man was cutting pieces off it.
Eugenio also informed the police first before posting anything on social media.
Netizens were disgusted with the suspect.
'Mukang malakas pa nmn ang pangangatawan ng taong eto para sabihin nyo na walang makain.. Pwede pa magtrabaho'
'Grabe c kuya hnde man lang naawa mdmi nman pwdeng i ulam aso pa.kaderi.'
'Npaka wlang kwentang tao. Kalawang ng lipunan'
'This guy seriously useless and rubbish, shd go to hell'
Isko Moreno's Facebook page responded to the situation saying, "Dog killer captured . Bawal po pumatay Ng Aso at lalung Lalo na ay bawal magluto Ng aso"