A woman posts her photo on Facebook which was copied without her permission
She finds out that her photo is being shared in a group chat full of men
She urges women to control their men
Twitter user @elyza_aphrodite created a thread on how one of her pictures that she posted became a target of lust.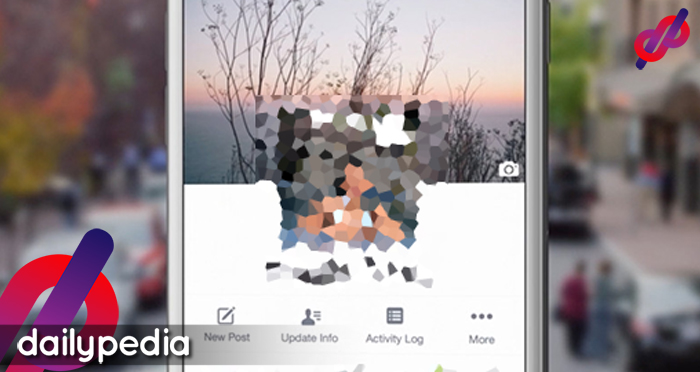 She said she changed her profile picture on Facebook when she suddenly received a direct message (DM).
The DM came from a woman who said that her boyfriend took Elyza's photo and sent it to a group chat full of other males. She asked Elyza if she could put her photo down.
so.. here's what happened, i changed my profile picture on facebook because i wanted to. Mainly, because it is MY account and i can do whatever i want with it. An hour after i posted it, a girl suddenly messaged me. Saying that her boyfriend— pic.twitter.com/NJNk63bbta

— 𝐚𝐲𝐤𝐢 (@elyza_aphrodite) May 28, 2019
Elyza asked for a screenshot of her photo in the group chat and the girlfriend obliged. In the screenshot, she could see that the men made lustful comments about her. Elyza decided to delete the photo.
After deleting her photo, she got a message from a friend.
+ sent my photo on a groupchat with his friends. She kindly asked me to put MY photo down for her own reason.

; this screenshot was her first message, i won't drop our full convo for her sake. It is her own story to tell & i won't meddle. pic.twitter.com/XVVBX0NB9V

— 𝐚𝐲𝐤𝐢 (@elyza_aphrodite) May 28, 2019
Her friend eventually told her said that her boyfriend, who is a member of the group chat, screenshots bikini pictures of girls he finds on social media, sends it to the group chat where they would pleasure themselves to it.
+ anw, i asked her if she can send me a photo of the gc conversation & she did it. Her guy went all out and praised my photo. "p*t*ngina par ang ganda" tbh, i am not a bit happy about it. but after talking to the girl, i settled that i would delete the photo—

— 𝐚𝐲𝐤𝐢 (@elyza_aphrodite) May 28, 2019
Elyza felt offended and shared her story to spread awareness. She said that social media privacy is a joke and that we can't control how people act or think.
+ not only for her sake but for mine too. I didn't like what happened and i was offended BUT!! even after i deleted my photo, a friend messaged me. After liking one of her twitter rant abt girls in bikinis, she immediately asked me if i know something. pic.twitter.com/1ksbjOuAwC

— 𝐚𝐲𝐤𝐢 (@elyza_aphrodite) May 28, 2019
She is also urged women to control their men, as what they were doing was disrespectful, and that if their boyfriends were still admiring other girls then it may be better to leave them.
+ i was curious so asked, AGAIN it was an issue wt her bf. What shookted me the most was the last photo. It is VERY OFFENDING.

; she allowed me to post this screenshot on twitter that's why i can drop some parts of the convo pic.twitter.com/58cVuQQD0B

— 𝐚𝐲𝐤𝐢 (@elyza_aphrodite) May 28, 2019
anyway, i wanted to tell this story not only for my own sake but because i want to STAND for something. This can happen to other girls too that's why i'm telling this to y'all —

— 𝐚𝐲𝐤𝐢 (@elyza_aphrodite) May 28, 2019
She also implied that women can wear whatever they want. She wants people to stop saying that women should change their clothes because their reply would always be for people to change their mindset.
https://twitter.com/elyza_aphrodite/status/1133256938106437637
https://twitter.com/elyza_aphrodite/status/1133256941801631744
last but definitely not the least, if you know someone who is ignorant when it comes to girls wearing bikinis PLEASE teach them well 'cause honestly, the problem is not in our clothes. It is the mindset of the people.

— 𝐚𝐲𝐤𝐢 (@elyza_aphrodite) May 28, 2019
Lastly, she says that she understands that it is normal for men to jack off, but doing it while involving innocent women is definitely a big no-no.
Her post has 45k likes.