Tarlac State University (TSU)  will not allow transgender students to wear clothes based on their gender identity
One student airs out her frustration and speaks for the many
Other State Universities have allowed transgender students to wear clothes in line with their identity in past graduations
Tarlac State University is in hot water right now after it banned transgender women from wearing dresses to their graduation. The story went viral on social media.
Currently, the university is banning six transgenders from wearing clothes that represent their gender identity during graduation, including two transgender men and lesbians who are not allowed to wear the traditional Barong Tagalog.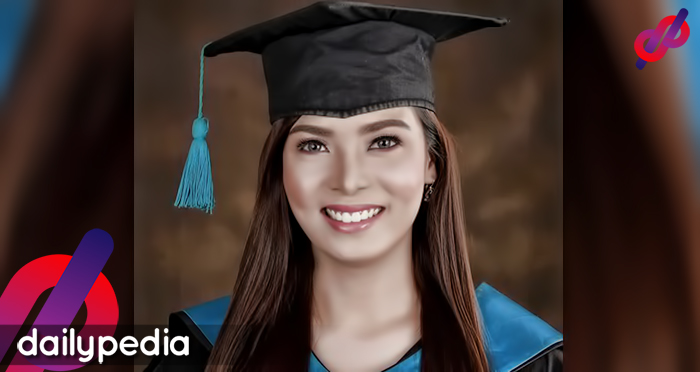 Ivern Doroteo Arcache is one of the affected students and is the only one brave enough to speak out, as the others are afraid that the university wouldn't let them graduate if they do.
During an interview with ABS-CBN, she said everything she wanted to say.
Arcache said that their president is responsible for the banning because it is the rule for all state universities to follow.
The problem here is if the rule does exist, then why do other state universities, like Pangasinan State University, allow their students to wear what they want?
"Mismong president ng school po namin ang nagbabawal kasi daw po may standard na sinusunod for all state universities. Eh kung may sinusunod po bakit in other state Us eh allowed po like PSU (Pangasinan State University)."
Arcache felt disrespected and discriminated against when the dean did not acknowledge the fact that most of the transgender students have already gone under the knife.
The dress code states that female students are required to wear ankle-length dresses while male students should wear cream-colored barong with black pants. But it did not state anything for transgender students.
The memo read, "Graduating students who are not in the prescribed graduation attire will not be included in the processional of graduates."
"I felt really discriminated, I even said na mayroon pong mga operada na sa 'min, then she (university president) still said no dahil wala raw po kami respeto sa tradisyon at kultura."
The dean then responded that she doesn't care if they have already undergone surgery, they are still men in her eyes.
She also warned the students to tread lightly or they won't be able to graduate and that they can't do anything about the dress code because it is the standard for all state colleges.
"Ini-insist niya na lalaki pa rin kami at kailangan namin sumunod kasi 'yun daw po ang standard na sinusunod for all state colleges… Ang sabi po sa amin if we do not follow they won't let us march or worse, they won't let us graduate."
The student also said that the university should just let them wear clothes that represent their gender identity since it's their last day as students, and that she is losing the excitement to attend the graduation ceremony.
"It's our last day na in the university, bakit hindi pa kami pagbigyan? Once in a lifetime event 'yun na dapat nilu-look forward ng bawat estudyante kasi that's the most important day. Pero bakit sa 'kin parang ayaw ko na umattend because of the situation?"
Arcache then brought her frustration to Facebook.
She started making up theories that maybe her university is against the LGBTQ community.
"But how come PSU is allowing its LGBT Students to wear the attire that matches their gender identity if we are only following ONE RULE FOR ALL STATE UNIVERSITIES? Or is it just that the office is prejudiced to us members of the LGBTQ community? Or is it just that TSU doesn't have a heart and compassion for us LGBTQ's?
"The Vision of TSU is to become a premier institute in the Asia-Pacific, how can we be a premier institute in the Asia-Pacific if we are still conforming to our 18th century ways?"
She then mentioned how transgenders are making an impact on society.
She continues to advocate for a change in her university in terms of perception towards LGBTQs.